This Cult Facialist Gave Me Bouncy Marshmallow Skin
Danuta Mieloch of Rescue Spa has clients like Naomi Campbell and Pat McGrath.
Skin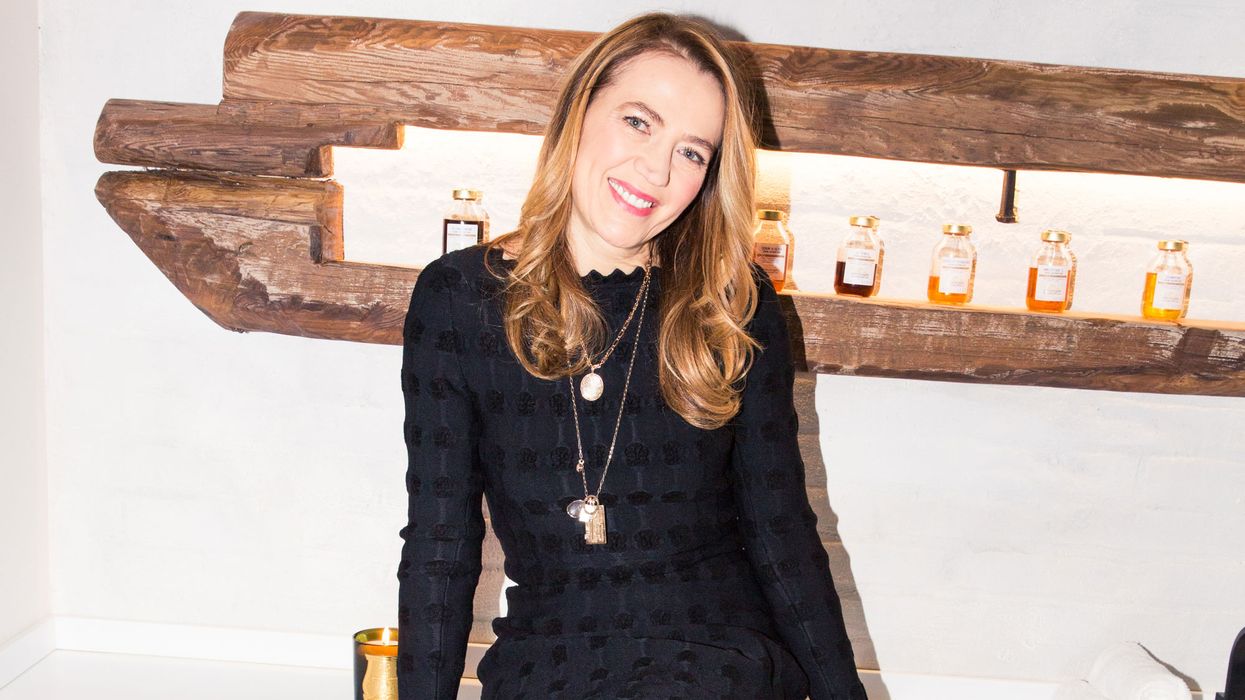 Last year, Rescue Spa opened in New York's Flatiron neighborhood and has become a new obsession among beauty editors. The owner, Danuta Mieloch, whose facials run around $500, came barreling into the city (her original spa is in Philadelphia) with a talent and a sprawling, extremely chic spa like we haven't seen in a long time. She's gotten raves from Vogue, Allure, New York, and Into the Gloss. Clients include Pat McGrath, Naomi Campbell, Amber Valletta, Sophia Amoruso, Eva Chen—and now, naturally, me.
That said, I went in for my first facial at Rescue Spa ready to be a critic. I have a complicated sensitive skin/hormonal acne situation that I've found most estheticians aren't equipped to deal with, and I also find that most facialists have a terrible, bullying, know-it-all complex about skin care (especially acne) that will drive you to never return. Jane Larkworthy wrote about this phenomenon beautifully.
---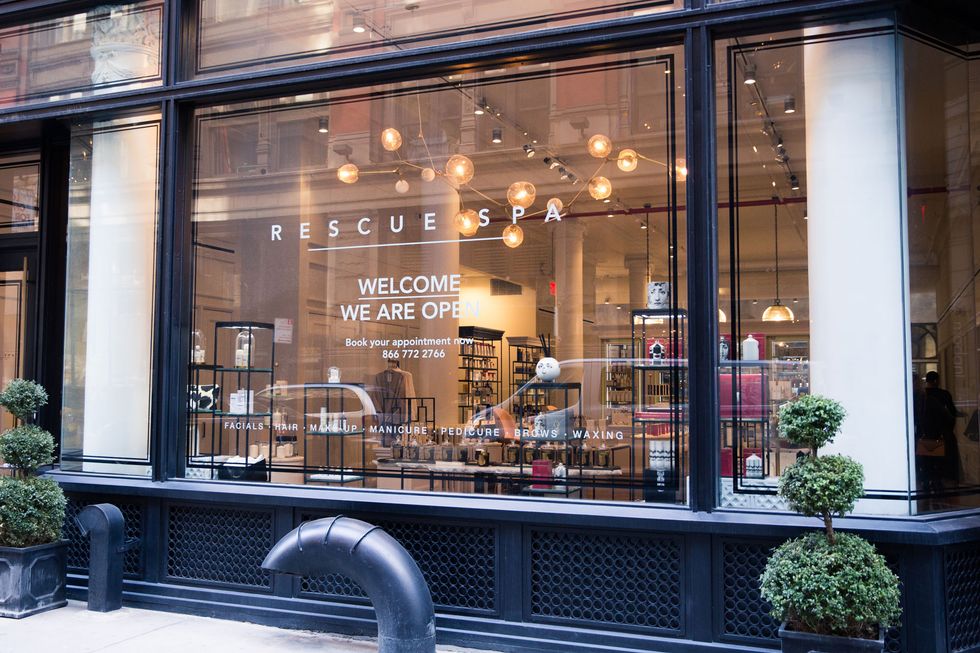 But Mieloch is as much a psychic remedy as she is a technical wizard. She listened to my diatribe about all the things I've tried, didn't scold me, asked lots of questions, and suggested solutions that lined up with what I've already come to know about my skin. There was no "you've got it all wrong, everyone you've ever talked to is wrong, I will save you!" speech. Instead, she told me what she has been through herself with her own acne, what she thinks I might like (not must do or I'll die), and then proceeded with such thorough and meticulous extractions that my face had soft, buttery, marshmallow skin for a month afterward. I haven't felt anything like that in a long time. I would have been petting my cheeks from dawn to dusk if that wasn't something that could trigger more acne, and my breakouts went down from one a day to about one a week. Mieloch made a devotee out of me, and the Biologique Recherche-heavy routine she suggested—including, yes, P50—has been working really well (though I plan to give it one more month—remember, I'm a skeptic).
Here are some of the important skin-care lessons that Mieloch—who tells me she's done approximately 10,000 facials in her career!—gave me about skin care:
Good Skin Care Is Like Good Fitness
"I love everybody's skin, and every skin has its own positives and some challenges. If it's acne, it's usually a person with oilier skin, so they don't have to battle wrinkles. If it's super dry skin, dehydrated, then we can moisturize more. There's always an answer, and you can always improve the skin at any age because skin is a living organ that regenerates itself. If you get a cut, it heals. It might be not an overnight sensation, but if we develop a plan, we'll make it work. That's how life works. You go to a personal trainer; it's not an overnight thing."
Do the Double Cleanse
"Never go to bed without double-cleansing your skin. Most of us wear makeup, sunscreen, or a more occlusive cream during the daytime to protect ourselves from the environment. It stays on your skin, oftentimes it's waterproof, so you need to break it down. Massage your cleanser in and remove that first, and then use a second cleanse for more of a treatment, where you're really softening and preparing your skin to receive the next step."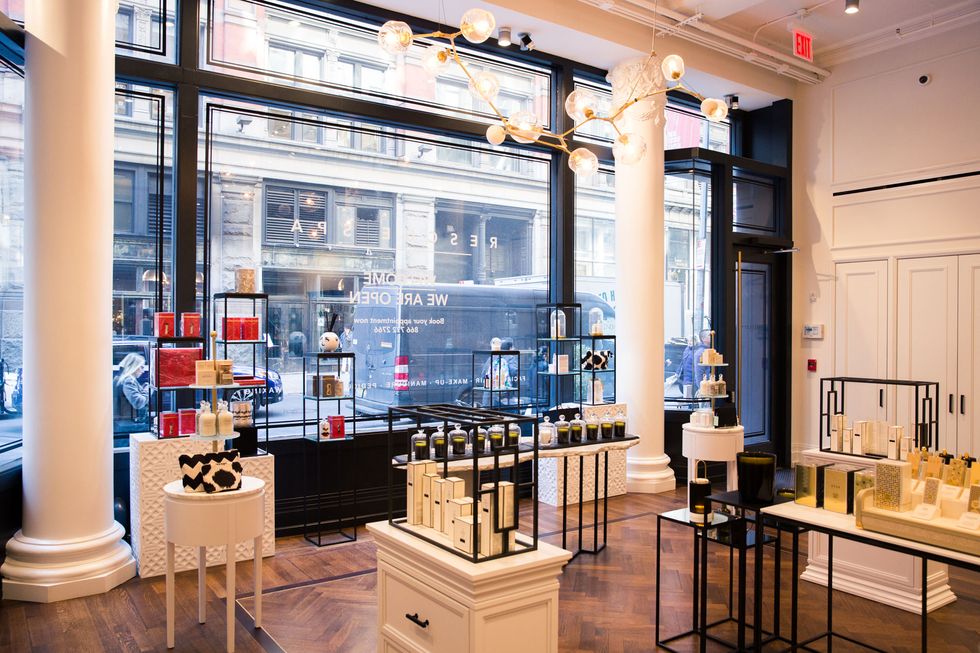 Try Milk Cleansers
"I love a milky cleanser across the board, for two reasons: If you're using an oil cleanser, it might soften your skin, however, once you remove the oil, it still leaves that film. Long-term, it's not a good solution. And then the sudsy and the more foamy cleansers, they might over-strip you."
Technique Matters
"Cleansing just using your hands only is not enough. You need to really massage; you really need to use your fingers to get into little crevices. Then it's best to remove it using a washcloth; this way you're assisting to removing all the buildup. I like the muslin cloths. Or softer, gentler ones, like a baby cloth."
Eat Protein
"I'm happy how people are really paying attention to nutrition. All of a sudden we heard about bone broth, and that's the best thing for your skin because it's packed with protein. Our skin is protein; you want the proper protein and fat content, like avocados, and eating things that are collagen-dense."
But Be Careful with Diets
"Dieting is really harmful for skin. Finding your happy weight and staying within that is really important, because each time you dramatically diet, your collagen fibers are collapsing. Think about: If you lose so much weight, all of a sudden you have stretch marks, your skin is loose, and so forth. As a young girl, it's not a problem. But as you get older, collagen fibers are not as elastic, so each time you lose so much weight, it's almost like losing after pregnancy, it takes time to recuperate."
Understand Extractions
"Extractions are controversial because they can also spread bacteria. So you have to be really, really careful. By saying I believe in extractions, it's only if I do them. [Laughs] I know the consequences of what I've done, and I can warn my clients [about the healing process afterward]. When people do them at home, they squeeze inward, but you have to stretch out and pop up. You're going under the skin, and pushing it out. You want to feel that the bottom of the pimple is cleared out. But you have to be trained and have done thousands of facials. If you're tempted or you have that nagging whitehead that is right there, then only do it after a shower, when skin is totally softened, being so gentle, and really sterilizing. Remember that extractions need to apply alcohol or something antiseptic afterward, because it's almost like you are puncturing the skin. You have an opening; it's like mini surgery."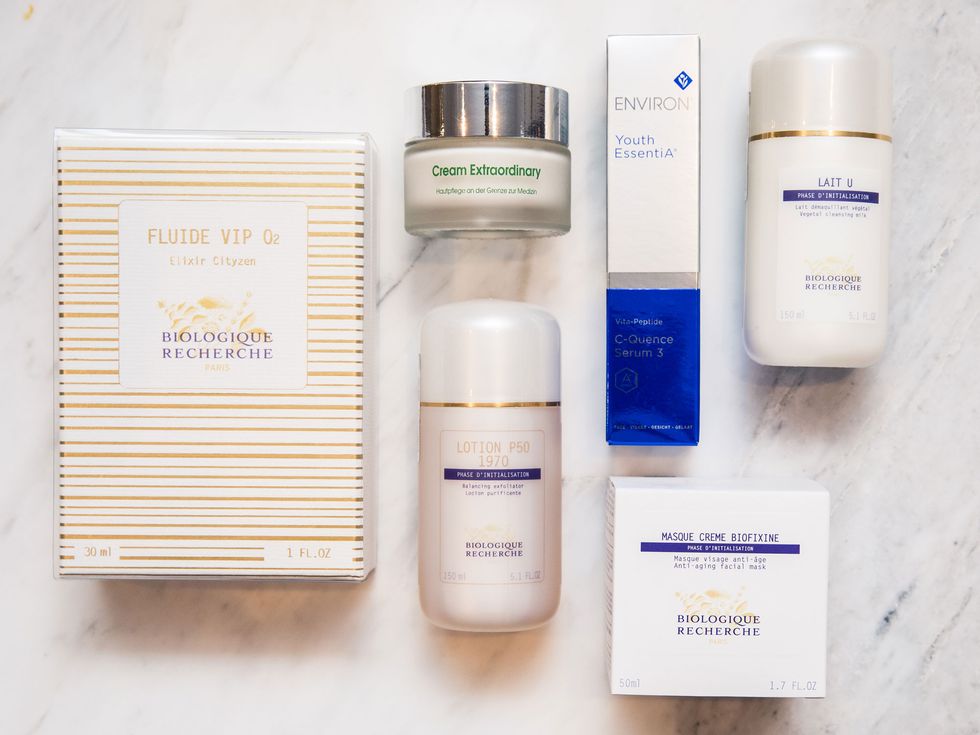 She's In the P50 Club
"It's the most magical product I've come across. P50 is created to balance the pH of the skin, so it's a little bit like probiotic for your skin. Our skin constantly struggles to stay at the right pH, which is 5.5. When you're young, you're more acidic. That's why younger people have more breakouts—acne loves that state. As you get older, you're much more alkaline—dryness, dehydration. If you're balancing your skin with pH, the skin does not have to spend its energy to balance the pH; it spends energy to heal. It's like a factory, there's only so much you can pull out of it. The more healthy environment you create for your skin, the better it is."
Indeed, Adult Female Acne Is On the Rise
"I think more and more women battle acne, even in their 30s, adult acne. It's hard to point where the culprit is. It might be [the] fact that we don't have children as early, or hormonal imbalances, or things like that. It's hard to tell, with stress and pollution and all that stuff. I think everybody's different; everybody has different skin, and it's best to really seek advice first, really expert advice, and then follow that regime and see how it's working, observing. Getting in tune with your skin I think is the best."