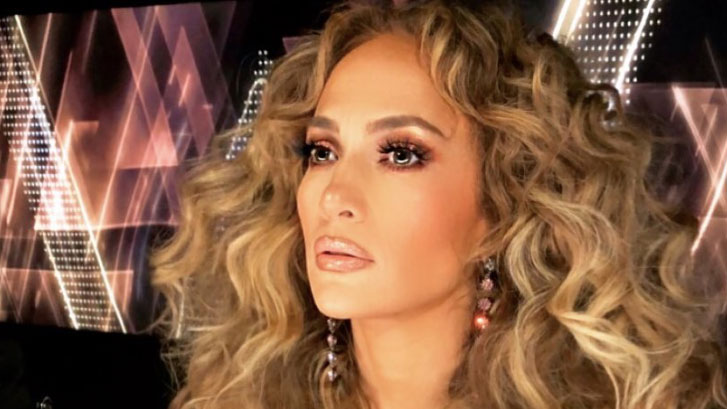 10 Best Spring Beauty Trends on Instagram This Week
What beauty pros and influencers are already rocking for the new season.
If it weren't for the bright colors and fresh, pretty hair flooding our Instagram feeds, we wouldn't have known spring just started. Outside the Coveteur offices in New York City, snow covers the streets and sun is nowhere in sight. But what's better than spending a snow day indoors meticulously painting your nails or busting out that new eyeshadow palette for a long session enjoying your reflection? To inspire your practice, see the 10 big spring beauty trends we spotted on Instagram this week according to beauty insiders, artists, and influencers.
As with all '90s hair accessories (see the hair claws at Alexander Wang fall 2018), these soft, frilly hair bands are having a comeback. The key to chic: Keep the fabric subtle, and pair them with a soft, low-slung pony or braid.
The bright color that seems to be on everyone's lips this spring is a vibrant, bright red lip with a touch of orange to make it almost neon.
5. BRIGHT, BOLD EYESHADOW
A strong wash of color actually looks more current than vintage. Pick your shade, and go for it without fear of channeling the '80s too much.
A peachy orange eyeshadow, especially as a lid gloss, is the new pink eyeshadow (not that we're giving up pink eyeshadow). And if you have freckles like this, let us go on the record and say: We'd love to see them this spring, too!
This may be coming from a self-centered place, as this editor has a similar haircut, but an air-dried bob with tons of volume is the epitome of carefree spring beauty. If you need to fake some texture, we recommend loading hair with a texturizer like Ouai Dry Texture Foam.
Yes, yes, that incredible hair, but do you see the throwback we see? That strong '90s lip-liner look! Liner under your lip color really is the secret trick behind a long-lasting red lip (as we learned from Bella Hadid last week), but J Lo may be onto something by making hers a statement.
Collect a suite of five similar shades, and apply them from lightest to darkest for an ombre effect across your whole hand.
10. SHAMELESS BATHROOM SELFIES