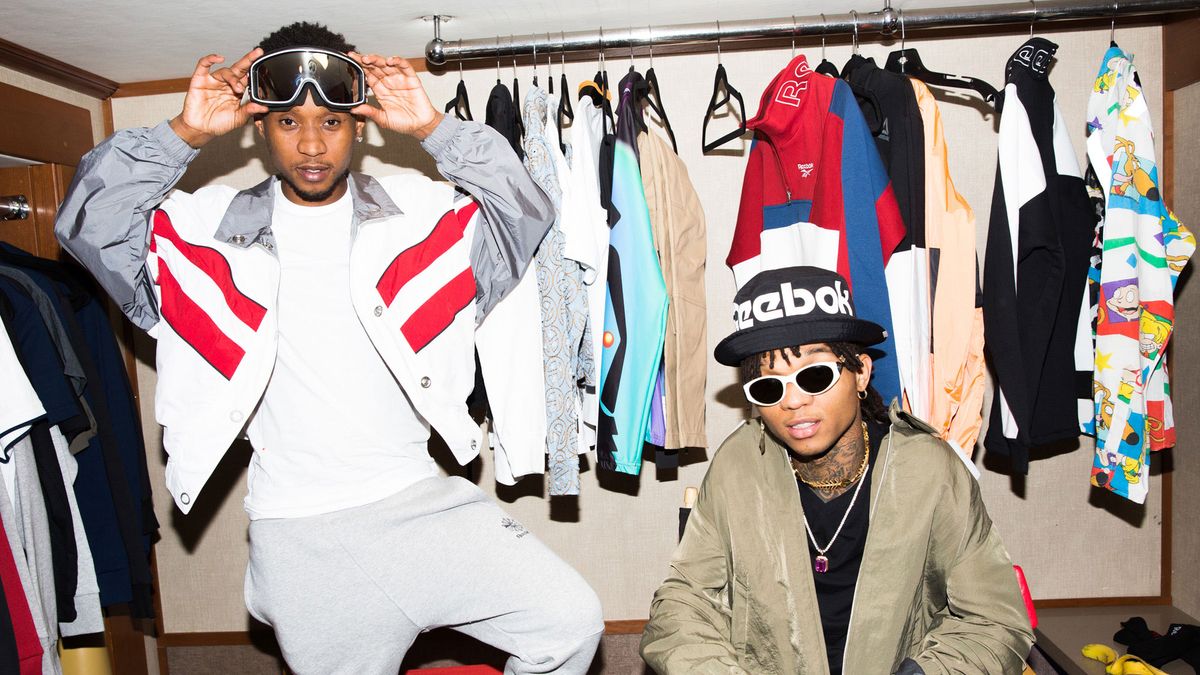 Celebrity
A definitive guide to living the SremmLife.
Alec Kugler
When we meet Rae Sremmurd outside of Industria Studios in Manhattan, shortly before they perform at a Reebok party celebrating the brand's new Fast Flexweave shoe, it isn't Slim Jxmmi's Dior goggles or Swae Lee's diamond-studded jewelry that we notice first. The fact that Jxmmi is standing on a chair doesn't stick out either, nor does Swae's request for a glass of red wine. All of this was gleaned in retrospect, because what's most obvious from the onset is that the brothers are incredibly warm (they greeted me with a hug), incredibly close (they finish each other's sentences), and every bit as exuberant as their albums, concerts, and music videos suggest. (Have you watched "Powerglide" yet? Are you not dying for SremmLife 3 to come out?)
Tonight is one of many that Rae Sremmurd will spend away from their current home outside L.A., though they have a way of making everywhere seem familiar. "I could not do without my family," Jxmmi says of what's most important to him when he travels. "And when I say my family, I mean Swae, Jay Sremm...the whole gang. All my people who I started with that I love to be around." We spot a few members of this crew in the room, as well as Rae Sremmurd's stylist, Fatima B.
"The look that they're in tonight is a classic Rae Sremmurd look," Fatima says. "You always see Jxmmi in a staple goggle and a windbreaker, and Swae is kind of like the cool, player guy. I let Swae do his thing when it comes to his jewelry [laughs]. That's his signature."
---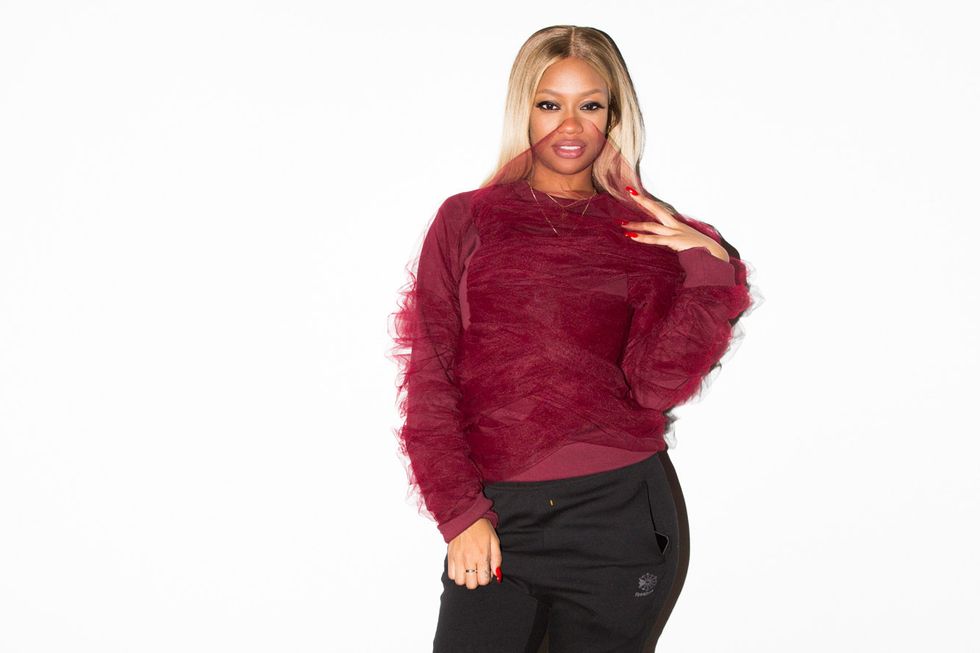 There isn't much time left before they'll be onstage performing "Black Beatles," "No Flex Zone," and more hits—and also telling the audience to catch them on tour with Childish Gambino—so we throw out some rapid-fire questions about things we're deeply passionate about: fashion, fitness, food, and beauty. To learn which brother swears by Neutrogena face wash and which one starts his day with Belgium waffles, keep reading.
1 / 6
What did you have for breakfast this morning?
Jxmmi: "I had a boiled egg, a Belgian waffle, and some oatmeal."
Swae: "I ate two breakfasts because I flew out from L.A. this morning and ate on the plane, and then I ate when I got here. The breakfast on the plane was a lobster."
Yum!
Swae: "No, gross."
You don't like lobster?
Swae: "Not on the airplane."
Fair.
Swae: "When I landed I had some oatmeal, some fruit, some scrambled eggs, some potatoes—I went crazy at the hotel."