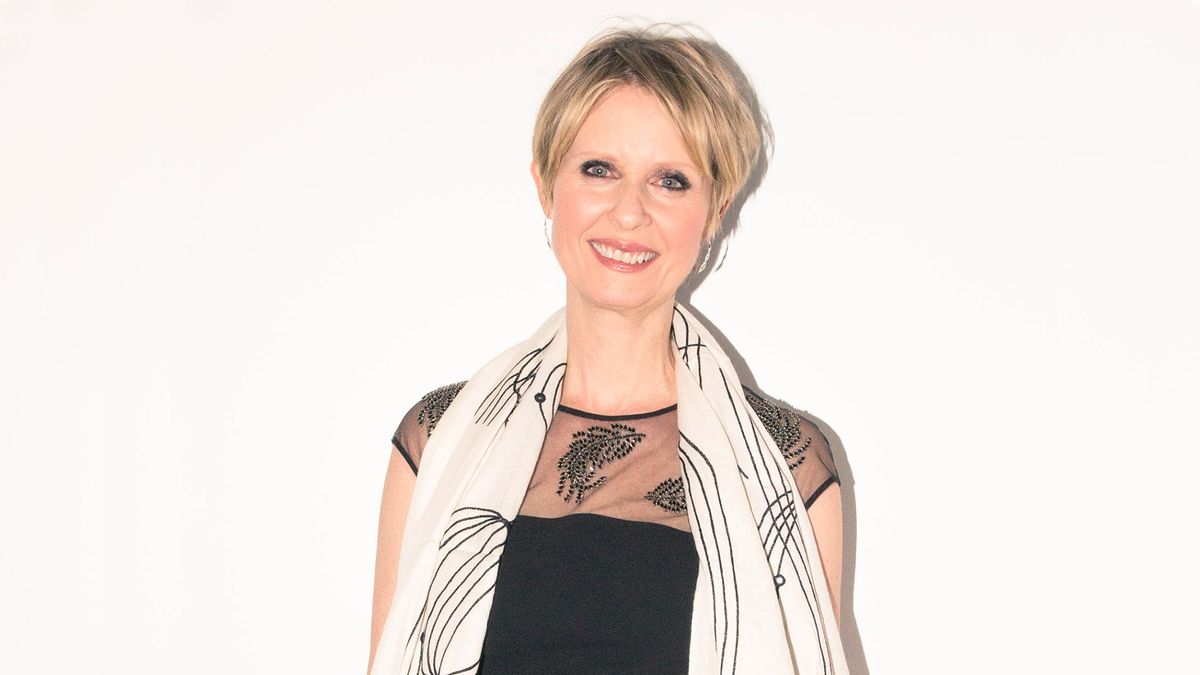 Celebrity
Miranda is (possibly) moving to Albany!
Alec Kugler
Cynthia Nixon may be best known as Miranda from Sex and the City, but the actress—and political activist, and LGBTQ community member, and advocate for both public education and sexual assault victims—is hoping to add another role to her résumé: Governor of New York. On Monday, Nixon announced her candidacy with a video posted on Twitter, touching on the fact that she's lived in the state her whole life and stating that our current leaders are letting us down.
"We want our government to work again—on healthcare, ending mass incarceration, fixing our broken subway," Nixon said in a voiceover, following shots of the actress getting her kids ready for school and walking down the street in the city. "We are sick of politicians who care more about headlines and power than they do about us."
Of course, Nixon does have some competition—mainly Gov. Andrew M. Cuomo, who is running for re-election. In the latest poll conducted by Sienna College, he is still the one to beat, leading with 66 percent compared to Nixon's 19.
Watch Nixon's full announcement below, and should you want to support her? Her campaign website is currently accepting donations.
---
I love New York, and today I'm announcing my candidacy for governor. Join us: https://t.co/9DwsxWW8xX https://t.co/kYTvx6GZiD

— Cynthia Nixon (@Cynthia Nixon) 1521482539.0