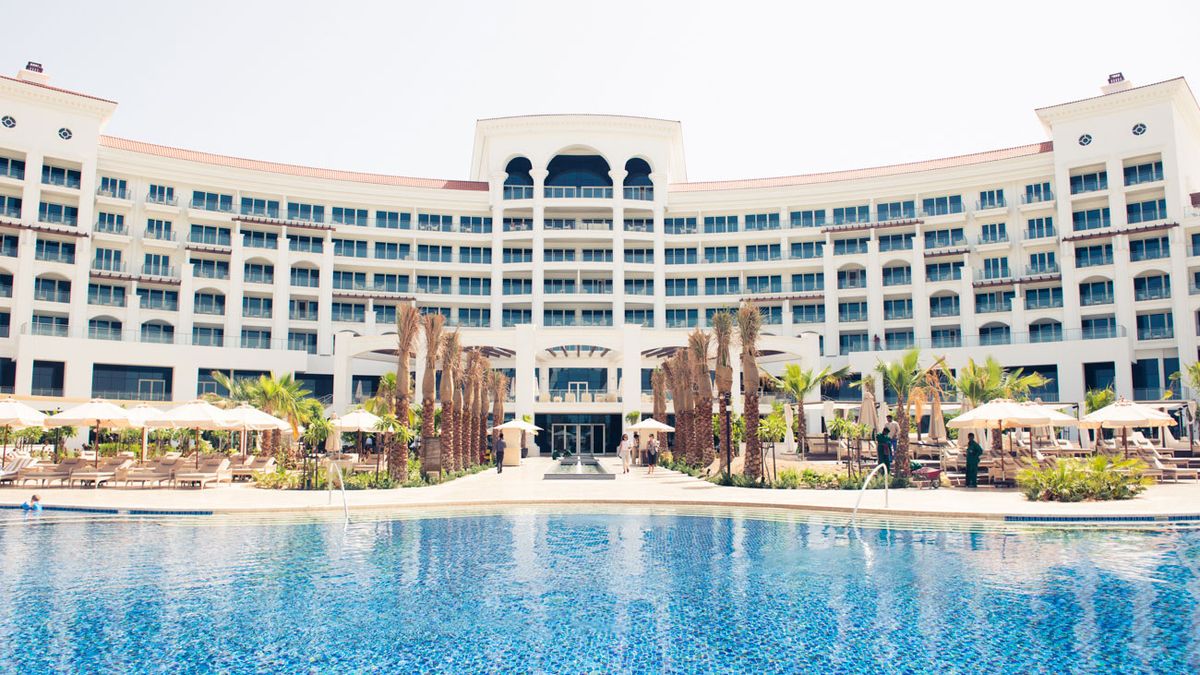 Travel
Is Dubai the Next Big Wellness Destination?
There's more to the Middle East's City of Gold.
I played a little word association with my friends: When I say Dubai, what's the first thing that comes to mind? Excess, gold, desert, luxury, and money were all common denominators. I did have one friend that said "sand," but that doesn't really help me with my point here. So yes, for decades Dubai has secured its place as one of the world's most luxurious destinations—home of the only seven-star hotel, man-made islands shaped as seahorses, and all. But over the past year, the UAE's most-visited destination has been making health and wellness its newest venture, both for its citizens, with a 30-day fitness challenge led by His Highness Sheikh Hamdan bin Mohammed bin Rashid Al Maktoum & the Crown Prince of Dubai, and tourists. From biking desert safaris to kayaking rivers and relaxing, luxurious spas and delicious mocktails, there's a whole lot of Dubai to explore outside of the gold-plated hotel. I've rounded up a few of my favorite healthy things to do and eat that prove Dubai is your next must-visit wellness destination.
---
Instead of Sitting Beachside, Try:
A Bike Safari
Get on your fat bike (yes, that's what it's called), and ride the sand dunes of Dubai's Desert Conservation Reserve alongside Arabian oryx and gazelles. You'll be on your own for most of your ride, so as much as pedaling through sand will rev your heart rate up, go at your own pace, and revel in your surroundings. Stop for a water break under the shade of a Ghaf tree, and refuel post-safari on sweet dates and spiced coffee.
Yoga at the Marina
There is a myriad of fitness classes you can sign up for during your vacation, but one of my personal favorites was yoga by the marina. Classes take place early morning, so the residual desert night breeze keeps you cool during warrior pose, or at sunset when the day's searing rays drop past the horizon. The true eye candy is the mega-million-dollar yachts that sail through the marina.
Paddle-Boarding at Jumeirah Al Naseem
Dipping your toes into the warm turquoise waters and holing up with a good read on the Saudi Arabian-imported sand is wellness for the mind, that's a given. But if you're craving some heart-pumping activities, take a stand-up paddleboard, and see the Burj Al Arab from the water. It's the best view you'll get.
Instead of Cocktails, Try:
Mocktails
One thing you'll notice on every menu is a long list of fresh, fruity mocktails. They are so good, you won't even miss the vodka. My friend at Well + Good snagged a recipe while we were traveling in Dubai.
If You've Had Too Many Kebabs, Try:
Açaí Bowls and Turmeric Lattes at Wild + The Moon
Dubai's epicurean options are endless—kebabs! dates! hummus!—but if you've had your fill and are looking for a familiar meal, Wild + The Moon offers a whole menu of superfood-packed options. Nestled in Al Serkal, a quickly gentrifying industrial area in Dubai, it's surrounded by artist studios and boutique shops.