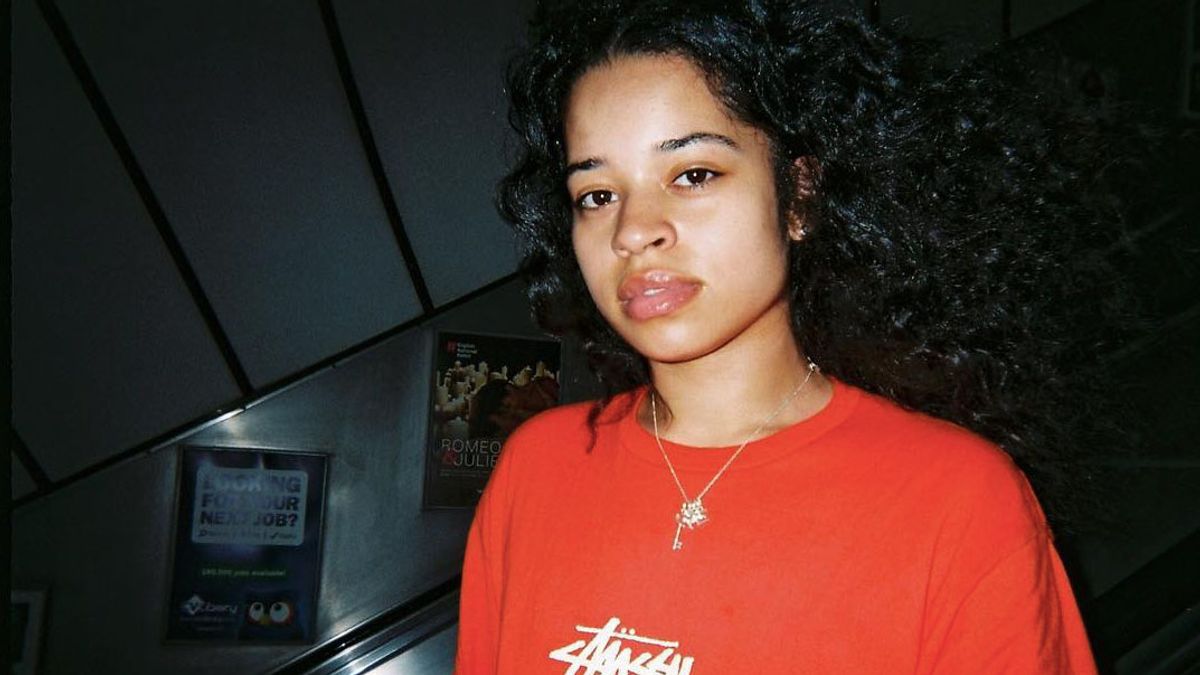 Series
How This R&B Singer Keeps Her Skin So Perfect
We got Ella Mai to spill all of her secrets.
It's as easy to get lost in British songstress Ella Mai's music as it is her Instagram page. It's filled with videos of a bare-faced Mai's living-room recordings of her favorite cover songs. These at-home videos are what caught the eyes and ears of DJ Mustard's label, 10 Summers. "Sometimes I have to step back and pinch myself because everything's happening so quickly," she says. "I'm learning a lot quickly, and having Mustard around is like having a mentor who has done it all before—he's been in the industry for a long time. It's been really exciting."
As Mai lays it all bare (in the metaphorical and makeup sense) for her 500K+ followers, we asked her to give us her confidence and skin-care secrets.
---
She has a strong sense of self-confidence:
"[Self-confidence is] loving yourself, knowing your worth, and not letting anyone come in and take that away from you or strip you of what you believe in. I was raised by a single mother, and she taught me a lot about being a strong woman because she had to do it by herself."
Moving from England to L.A. caused her to switch up her routine:
"[L.A.] is so much hotter than London. In London, I was using more face oils because my face gets dry in the cold, but in L.A., it get so hot, so I use a lighter [moisturizer] so I don't feel oily."
As for her cleansing regimen:
"Cleanserwise, I use Burt's Bees Sensitive Facial Cleanser. It's really light, and I think it has cotton extract in it. I can't have anything on my face that's too soft, and I can't have anything that's too thick, so that cleanser is the best one I've used, ever. Moisturizerwise, I use the same line—a Sensitive Daily Moisturizing Cream, which is really light also, but it does the job."
She counts on a face oil when her skin gets too dry:
"I alternate [my products] every other day or two days, depending on what the weather is outside and also how my skin feels. Sometimes if I eat differently, my skin reacts differently. Jurlique [has] a skin-balancing face oil, and on the days my skin feels a little bit dry, I use that as a moisturizer. They also have a balancing rose water I use."
Cocoa butter is her hero travel product:
"I use Palmer's Cocoa Butter [when I travel]. It's quite heavy—everyone is like, 'How do you use that on your face?' I don't know if it's because my skin is used to it since my mom's been using it since I was a child, or what it is, but it seems to do the job for me."
If she does put on makeup, it's lip gloss:
"I hardly ever wear makeup unless it's for a video or a photoshoot. The most I'll have on is lip gloss [laughs]. I'm really bad at makeup. Fenty lip gloss is what I wear. It's an everyday lip gloss, I love it."
The advice she would give to young women looking to gain more confidence:
"I definitely think it starts within yourself. Do things you like to do and things that make you happy. For me personally, I like to color. If I'm ever feeling a little bit down, I color. Also make sure you have positive people around you because negativity definitely loves company."
Keep an eye out for her debut album this year:
"I put out three EPs in the last two years. Right now my main focus is my debut album, so I'm working on that."