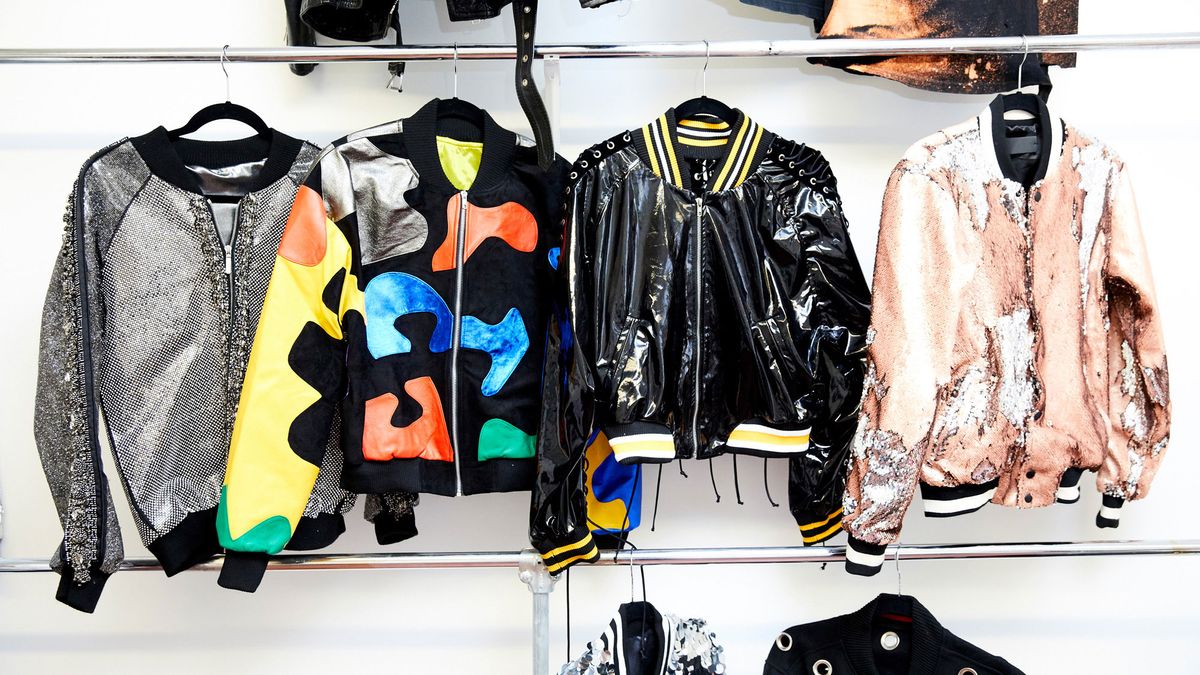 Designers
Brea Stinson is a fashion genius.
Tristan Kallas
You've likely realized by now that life doesn't always go as planned—sometimes it ends up even better. Take Brea Stinson, for instance, who once had dreams of becoming a famous singer. "When I was little, I literally wanted to be Diana Ross and Madonna," she says at the top of our interview, noting how she loved that both women were fashion "chameleons of sorts." But it turned out that her passion for fashion (along with some serious talent) led Stinson down another path: one where she became a costume designer for Beyoncé, Zayn, and Demi Lovato. Instead of physically standing on a stage, it's her one-of-a-kind creations that are talked about for days, months, and even years after a performance.
Stinson has quite the long list of accomplishments. She started out as a wardrobe stylist but, after a few years, decided it was time make her own stuff. Her first major moment on the creation side of things? When Keri Hilson wore her hoodie on the cover of Fader. "That was really exciting. That was her first magazine cover and also mine as designer."
It's not an easy job. There are horror stories (in her styling days, she once had thousands of dollars' worth of merchandise stolen from her) and unexpected twists (it turns out networking really is key). But all of it is a learning process and hopefully one day will lead to Stinson's own line, which is her next goal. But what else does it take to be a famous costume designer? She tells us all about it, ahead.
---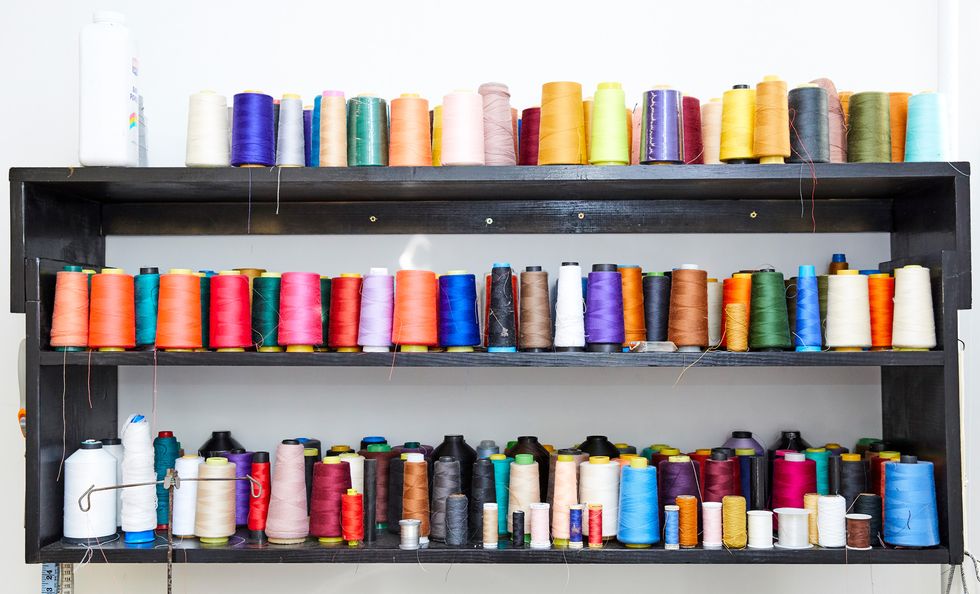 Do you remember the first thing you ever designed?
"The first thing that I designed was some nightmare that I made from old sheets. My grandmother was a nurse and worked the late shift, so sometimes, when she was supposed to be babysitting me, she was napping. I took full advantage and would ask her the craziest things mid-sleep. I had this obsession with ironing, so she bought me this little miniature iron, and she said, 'Here, take these old sheets, and this will keep you busy.' While I was ironing, I'm asking her like, 'Do you think that I could make myself a dress or an outfit out of the sheets if you don't need them anymore?' She's like, 'Uh-huh,' kind of halfway snoring. I remember cutting the sheets, and I used 50 pins and a little bit of thread from the bathroom cabinet and made a tank top. I just remember [thinking], 'I'm definitely wearing my tank top outside today.' So I'm outside, double-Dutching…and the top falls down. I literally had a Janet Jackson wardrobe malfunction, and I was totally embarrassed. But that was the first thing that I made for myself, so there was a lesson learned in all of that.
"As far as for other people, when I was in the sixth grade, I used to wear jeans with graffiti and the cartoon characters [on them]. So I started a business where I would charge people anywhere from $5 to $25 to draw bubble letters, graffiti, and cartoon characters—or popular song titles and things of that nature—on their jeans. I would paint them and add rhinestones and beads. That was my little sixth-grade side hustle."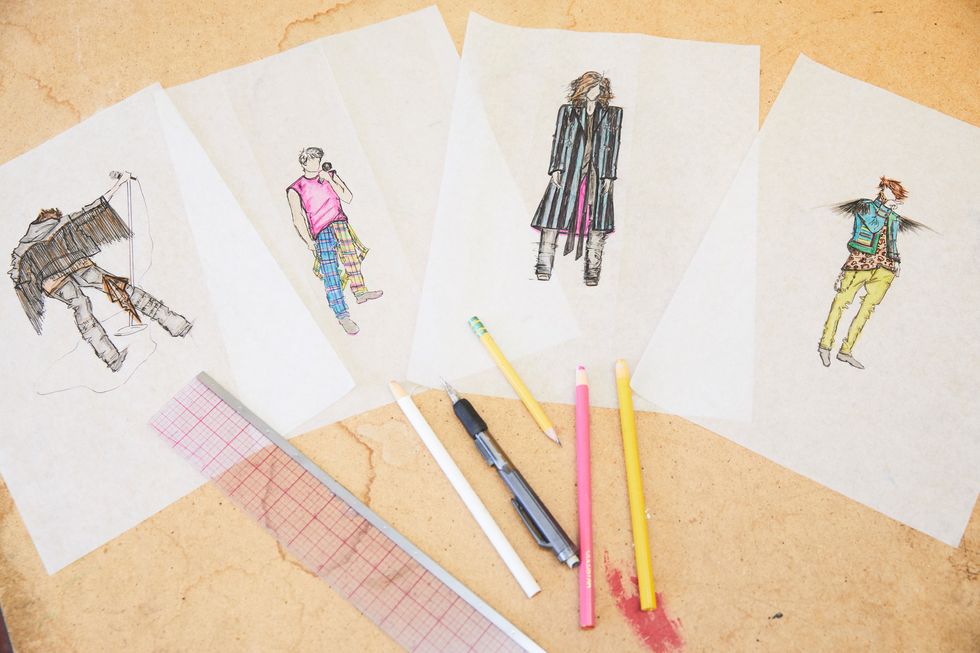 How does the whole design process work when it comes to clients?
"It varies. For instance, when I did the jacket for the Formation tour for Beyoncé, her stylist and costume designer, Marni [Senofonte], called me and said, 'I want to do something that's kind of like a bubble jacket, but kind of like a parachute, and it just needs to be gold.' So I did my best to interpret those key terms. But with clients like TLC, growing up listening to them, you get a vibe of that girl power and that their sexiness comes from their confidence—it doesn't really come from wearing 'typical' sexy or revealing clothing. A lot of times I'll put together a mood board, just to show them what I'm thinking, and they'll say, 'Oh yeah, OK. This piece stands out,' or 'We want to do that in this color.' Then we'll collaborate from there."
What's the longest you've spent creating a piece?
"I told myself in 2018, I was not going to reveal to any new clients that I could make things overnight. Because if you do it once, they want you to do it every time. The longest I would say someone has given me has probably been two weeks—and that's a safe area. When people call me two or three months out, it's too far. The best ideas usually don't come until the last minute."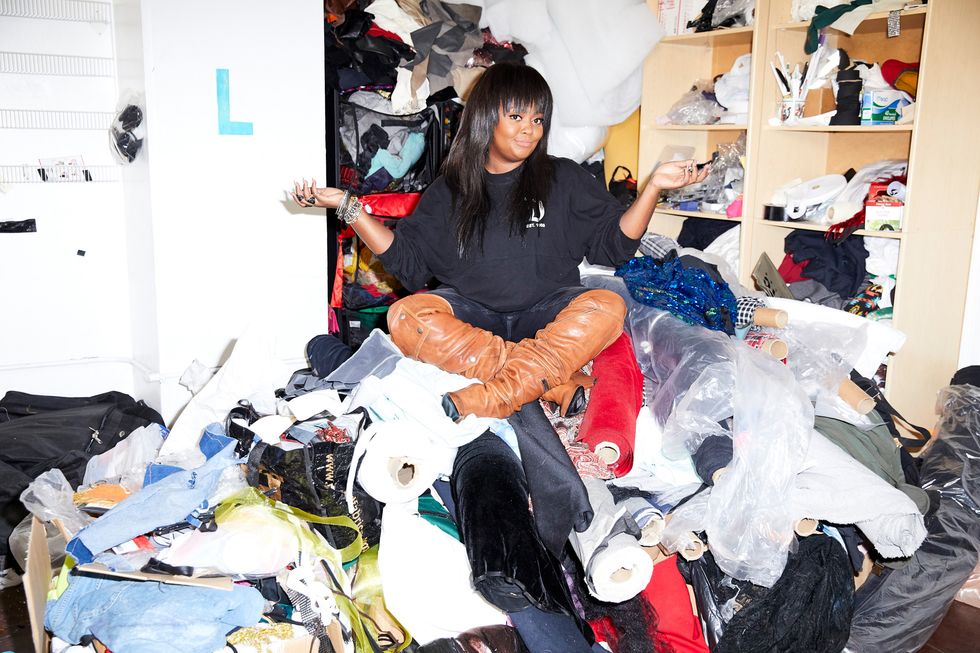 What's the quickest you've designed something?
"With the Beyoncé jacket, they called me at three o'clock [in the afternoon] and picked it up at two o'clock in the morning. It got on a 6:00 AM flight, and she was wearing it at the concert at 9:00 PM [laughs]. It's super nuts, but you've just gotta push through it. When you get those little thoughts of 'Oh my god, is this good? Is this the right fabric? Is this the right thing to do?' you have to push that stuff to the side and just go with it. I'm starting to realize that a lot of times my first instinct is the best one. With Zayn, with the light-up suit [for "Like I Would"], I had family in town. They called me at 3:30 [PM], I had to have someone run around and get the leather and the suede before the place closed at five. I got an Uber to come back to the city, had sewers come in at seven, and the suit was done at 7:00 AM the next morning. The engineer came and met me on set, and we wired it with the lights on his body."
Where do you find your inspiration?
"Inspiration can come from the craziest places, but I'm really a picture hoarder. I have a Pinterest where I collect pictures and inspiration for all my clients. Sometimes, when they call at the last minute, they're like, 'Just do whatever you want to do.' So I'll refer back to those folders and see if anything in there makes sense for the particular project that we're working on. I did a jacket once for B.o.B., and it ended up on his album cover, and the inspiration was a Hermès bag. Even with the parachute, bubble jacket concept for Beyoncé, I looked at little parachutes, I looked at vintage Norma Kamali—she did a parachute collection, and I'm a big fan of her work—and I also looked at Moncler jackets, just to play around with the different silhouettes. Then I just did a sketch combining the elements that I liked from all of those things."
Do you find that breaks are essential for the creativity process?
"I do think my set downtime is essential. After any big project, I usually try to take a day or two of just quiet. You put so much into it when you get that call that you have to refuel."
Want more stories like this?
According to Beyonce's Stylist, Ankle Socks Are Cool Again
You Probably Missed This One Detail While Watching Black Panther
Insecure's Costume Designer on How to Properly Stunt on Your Ex