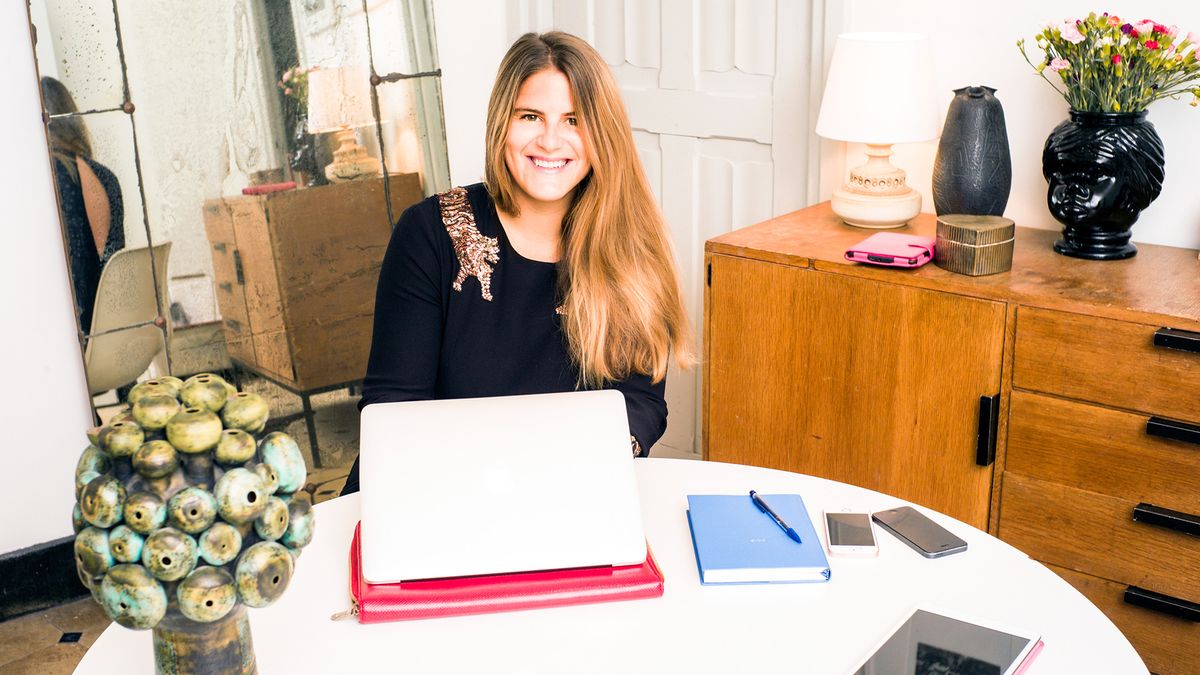 Career
TagWalk is about to become indispensable for the fashion industry.
Bastian Lattanzio
Stylists, fashion writers, and trend forecasters take note: Alexandra van Houtte is here to change how you do your job. Beginning her career as a stylist's assistant in Paris, Van Houtte spent weeks, months, and years scrolling through slideshows of runway looks, attempting to find that one dress she was sure she saw during last season's shows. At some point she found herself wondering why no one had invented a way of searching collections by keyword. So she decided to invent one. Months of research proved there was a gaping hole in the digital fashion research landscape—and that she wasn't the only one longing for an easier way of broad-searching specific trends.
At its most basic level, TagWalk is a search engine for runway and presentation images. But given that it's carefully run by its founder and her team of hand-picked, fashion-forward Parisian cohorts, the database has the kind of on-point creative accuracy that makes it indispensable for market editors, stylists, buyers—anyone working in or interested in fashion—to find, well, that dress.
Over the last fashion month, the TagWalk team spent their evenings and weekends interpreting and tagging every possible reference attached to every look on this season's catwalks. This will come in handy when you next plan on including, say, a bubblegum-pink prom dress in your shoot (it was Gucci, by the way) or are writing a piece on the emergence of the clashing pink-and-red trend. Search "pink," and TagWalk will call up every kooky Barbie dress, rose-hued skirt, and pop of hot pink detailing to grace the runway. It will also let you create your own private mood board to consolidate your ideas or if you're just like, really into pink.
Beyond mastering tech talk and masterminding TagWalk's ever-expanding functionality, van Houtte also appears to possess a business savvy and balanced, reflective wisdom beyond her years. Sitting cross-legged in her insanely chic Saint Germain apartment, she explains how her website has the potential to change fashion editorial work as we know it.
---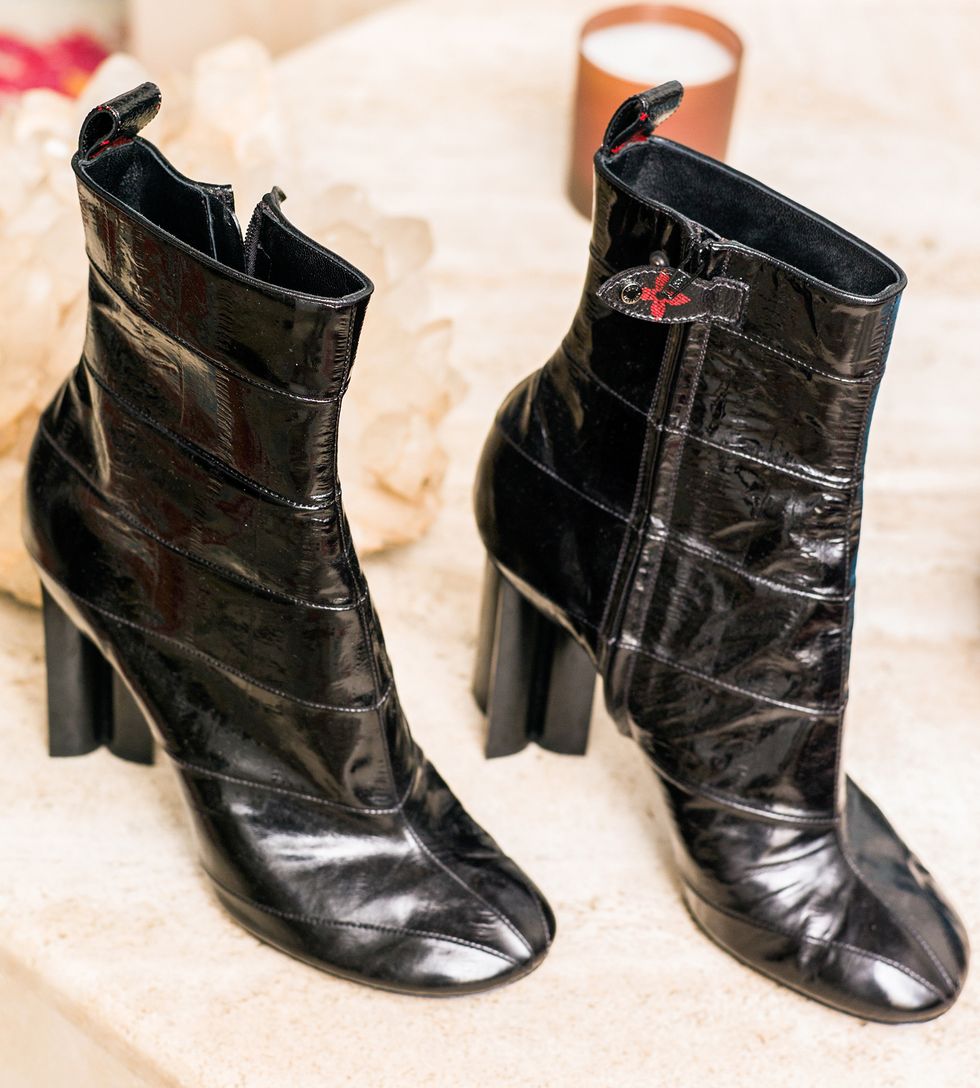 How she came up with the idea for TagWalk:
"I'd been a styling assistant for five years at Numero, Grazia, Glamour, Elle, and for Patti Wilson, and had become a stylist in my own right when I had my aha moment. During those years, my main job was to look at the clothes, call them in, make mood boards, shoot, and return them. I'm an impatient person, and I'd become frustrated with the fact that nowadays everything else seemed to go a lot faster. Want food? Delivery! Want a car? Uber! Why was I wasting my time trying to remember where I'd seen a look? In fashion there are new trends and young designers popping up constantly, and I felt they were passing me by. I didn't even have time to look at them. When the idea of TagWalk first struck me, I asked my friends who worked in fashion around the world if they were finding all of this as annoying as I was. I got my answer pretty quickly."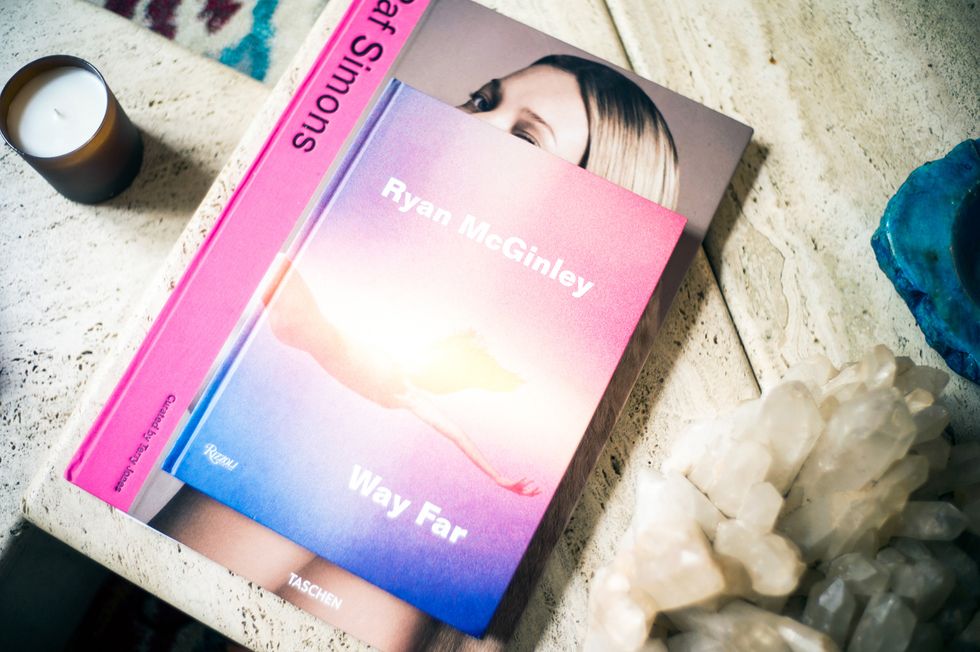 The first six months:
"I raised a little bit of money and took the plunge. I launched TagWalk on my own in January 2016. I personally contacted every single brand on the website to get permission to have their pictures on the site. Then I referenced—or 'tagged'—every single picture, and then I began contacting the press. I was amazed to find only two designers from all four major fashion cities didn't say yes. I carefully hired a young team of three people, and we launched the beta site in April and began getting a real sense of what was working and what wasn't. I am obsessed with perfecting the user experience, so feedback is key. Since launching version three in September, our numbers have shot up. By Paris Fashion Week last month, the word seemed to have spread like wildfire.
"A year ago, tech was another universe to me. I had to learn a whole new language. Launching a website is so much more than just a good idea. One of my biggest obstacles has been trying to move quickly whilst madly reading books and watching videos about 'algorithms,' 'stickiness,' and 'cohort.' But I speak tech now!"
The challenges of launching a website that is both fashion and tech:
"I was a 26-year-old stylist when I launched TagWalk, and it was easy to be pigeonholed. I was a girl launching a fashion website. Straightaway, people began saying to me, 'Oh cool, you're launching a blog!' While I have enormous respect for many bloggers, TagWalk is not a blog. It's a comprehensive search engine. I think it's very easy for the outside world to sideline projects like mine as 'a fashion thing.' I find this sad, particularly because so much of the tech world is dominated by men. But then again, it can also work to my advantage, people not expecting that much of me at first…"
How TagWalk helps out new designers:
"On TagWalk, we provide a pretty unique opportunity for young and up-and-coming designers to be thrown in with the big houses and have their collections featured alongside them. As a busy stylist, I realized when you're rushed, you don't necessarily think of the newbies when pulling together a shoot.
"Personal favorites of mine like Wanda Nylon, Drome, Hugo Matha, Come Editions, Sies Marjan, who are young, interesting, and deserve to be seen, can come up as often as huge designers who show on schedule if they sign up with us. This is a fundamental part of our ethos."
The entrepreneur's typical workday:
"Every morning I meet my team at our brand-new office in the 10th Arrondissement. The space is very white, pure, clean, and basically looks like the homepage of TagWalk! I think it's important for us all to work in the same space to feed off of one another's ideas. Together we recap visit numbers, stickiness, and the geography of our visitor base, and then we have a massive brainstorming session. I also guest-lecture seven hours a week at IFM (Institut Francais de la Mode) and at Marangoni, which is great because hearing the fashion students' feedback triggers new ideas for the site all the time."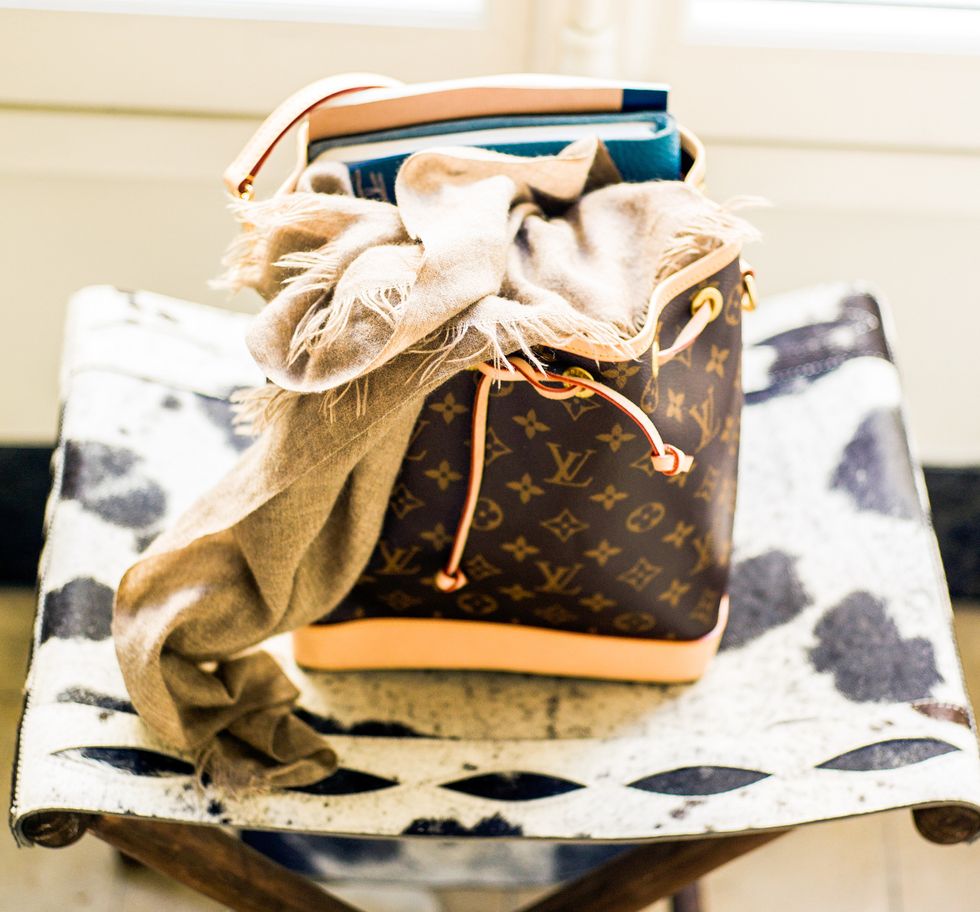 Her workday essentials:
"I cannot live without my Smythson notebook, where I write down every passing thought and idea. At work—and I guess all the time—I am pretty much in black, so I jazz myself up with accessories, like my Louis Vuitton Noe bag, which I throw everything in, including my Brora cashmere scarf, Persol sunglasses, and Laura Mercier lipstick. Like every other Parisian woman, I begin and end every workday with a splash of Bioderma. It is absurdly refreshing and makes you feel like your skin is clean, you're taking over the world, and everything is totally great. Oh, and I never go to sleep without a layer of Clarins Creme Desalterante—super calming, mega hydrating; basically the dream."
How she stays balanced:
"Escaping to the French countryside for a bit of calm is my biggest indulgence. I go every weekend that I possibly can, to breathe the fresh air, walk, meditate, and take a moment to shut down my computer and turn off my phone. Also, I think sleep is so crucial and the only way to stay sane. When you have a start-up, it's easy to not sleep because you feel guilty. But I've quickly learned that productivity is so much higher when you're well-rested."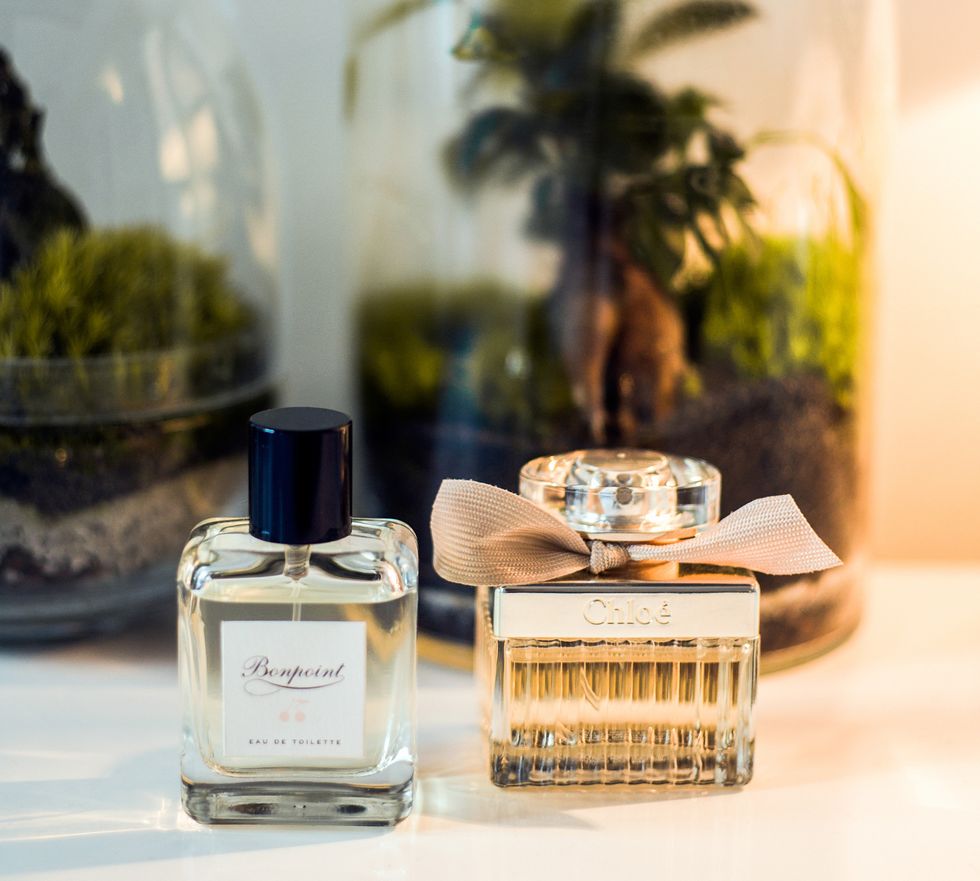 Advice to anyone who wants to launch a website:
"Once you have your idea, you need to be very clear on it. Why are you launching this? Who is your user? Who will benefit from the existence of your site? A lot of people have great ideas, but you need to know why yours is better than anyone else's. It's best to launch something you've experienced an actual need for firsthand. Then find a small group of people you trust intuitively, with a variety of skills to bring to the table, and go."
What's next for TagWalk:
"TagWalk is in full development, and we're concentrating on creating a totally seamless user experience. We hand-type every single keyword attached to every single look, which is both a creative and technical process. So far we have about 25,000 pictures a week on the site, so we were working all night during fashion month making sure every fathomable trend was somehow featured. Tagging is the core of TagWalk and why people are visiting it now, so we're trying to make this feature as clean as possible. We launched the third version of the site a few weeks ago with a new home page that allows us to help the user visit featured trends, explore the 'word of the week,' and see the 'piece of the week.' We're out to engage with our users and preempt what they're really looking for."