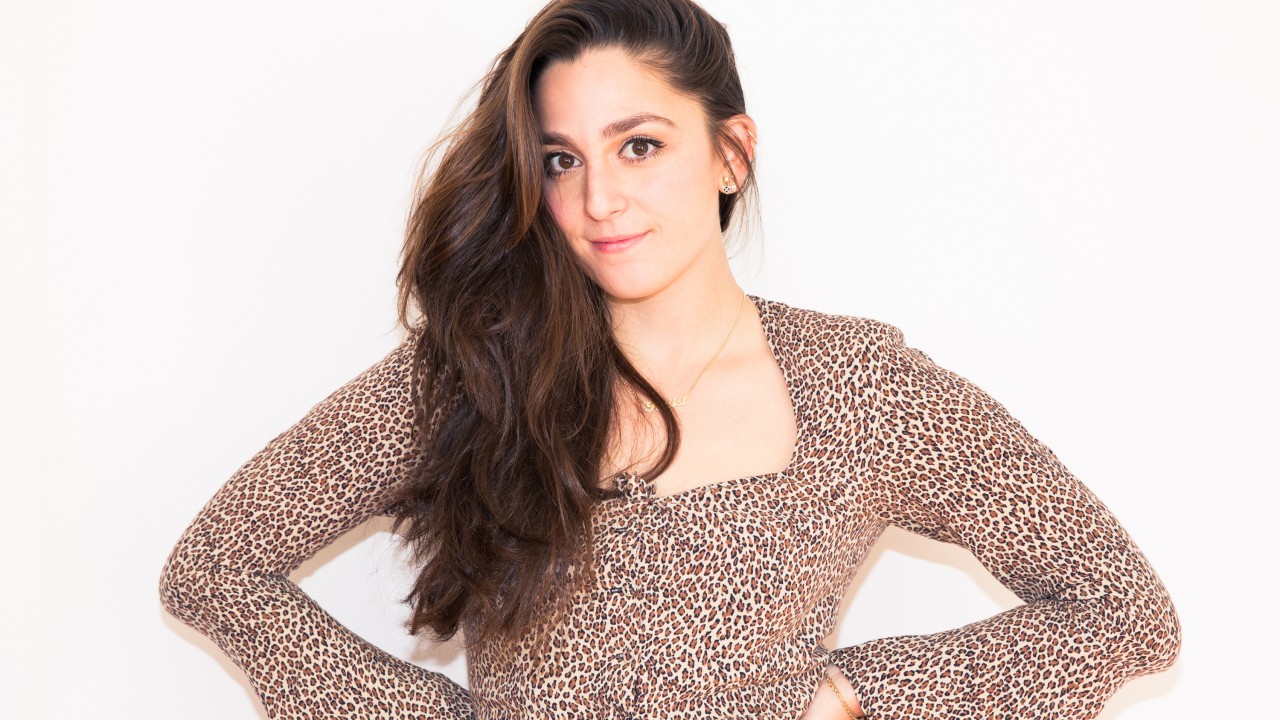 The 3-Step Makeover Routine an Editor Swears By
The procedures and products one editor is buying to celebrate her birthday.
My mom has influenced a lot of facets of my personality, as moms do. Having introduced me to Bloomingdale's on Lexington when I was six, she's most definitely the reason I'm addicted to shopping. Being that she was in a rock band (and is still a badass to this day), she's the reason I can't leave the house without a sharp, dark cat eye. And because she's just an amazing woman who has done absolutely everything for me, she's the reason I think my birthday is a national holiday. And if you saw the way I celebrated it, you'd probably be convinced it is, too.
I want to start off my 26th year on this earth feeling like my *BEST* self, which of course means freshly cut hair (and some bangs!!), a brand new face (OK, actually just a bomb facial with microcurrents), and some new bougie beauty products that look just as good on my face as they do on my bathroom sink. Here are a couple places in New York I recommend you check out, and a couple presents you should buy for yourself, to celebrate your bad self.
Rescue Spa is heaven on earth. After snapping into a terrycloth cover-up, I lay down, and Danuta Mieloch, the spa's founder and owner, looks at my face and asks me what I want. I tell her what I'm sure she hears all day: "I just want it to feel a bit brighter. More glow-y." And with that, she analyzes my skin and tells me that I need to exfoliate more, but says other than that, I'm actually pretty good. In a time where everyone is trying to sell more and more and more, it's nice to fully trust someone.
The next 90 minutes are spent massaging, toning, microcurrent-ing, and using Biologique Recherche for the first time. People complain about the smell, and maybe it's just being a native New Yorker, but I honestly wasn't bothered. After what felt like the most relaxing and educational facial of my life (Mieloch walked me through everything), I couldn't believe the way my skin looked and felt. It was as if good lighting was following me everywhere once I left.
Their facials can go for over $300, but Mieloch says I only need one a season (like I said, honesty!).I leave Rescue Spa with a small black bag of products and a mission to go get the NuFace Trinity Facial Toning Device. The device uses tiny electric pulses to stimulate the muscles in the face, which improves circulation for better collagen production and a smooth, tightened face. The results are almost instant. In days, some fine lines disappearing and my cheeks are more prominent. After a long week, it's a pretty good fake for eight hours of sleep.
I never know what I want with my hair. I really don't like cutting it very much, but every once in a while it gets so long and unruly that it gives me headaches and I can't keep the strands out of my eyes. Recently it had gotten so long, the grown-out layers made it impossible to style. And so I started to think: bangs. Not full-on fringe (I had that most of my life), but I had this image in my head that I could barely translate into words as I sat in the pale blue room of Pembley, a salon hidden off Mott Street. Stumbling through iPhone screenshots, I used phrases like "waves" and "choppy" and "Mick Jagger in the '70s" before the owner (and literal hair angel) Julie Dickson told me what I had been trying to say all along: "So essentially grown-out Alexa Chung bangs... like in '70s movies where there is a powdery filter that brings out the dust in the air." Yes. That!
I wouldn't really trust anyone other than Julie to do this (or anything, really) to my hair. This haircut is probably my favorite one ever, and the bangs she gave me frame my face perfectly. For styling, Julie suggests the Dyson Supersonic hair dryer with the concentrator attachment and a flat brush instead of a round one. I've been running Sachajuan hair oil through my bangs after drying, which creates a nice shine. As for the rest of my new and shorter layers, I run Evo Whip It Good Styling Mousse through it when wet, and it gives them an effortless, birthday party-worthy springiness.