This New NYC Restaurant Is Almost Impossible to Get Into
So we scouted it out for you. Welcome to Legacy Records.
Interiors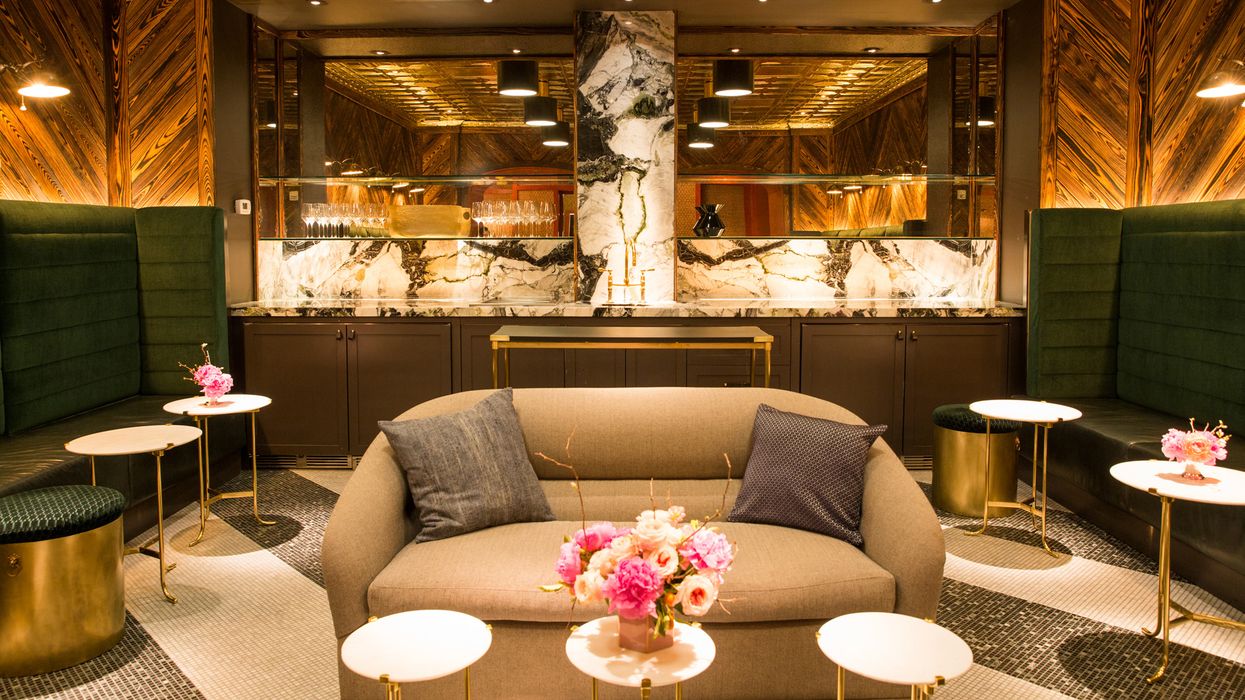 It's not uncommon for NYC restaurants to become wildly popular before they even open. This is, after all, a city that prides itself on offering the best of everything—the best fashion, the best entertainment, the best food. What is uncommon, though, is to be *genuinely* impressed. We recently spent the afternoon at newly opened Hudson Yards restaurant Legacy Records, and...well...it's deserving.
This is the latest venture from Delicious Hospitality Group trio Robert Bohr, Ryan Hardy, and Grant Reynolds who also opened downtown gems Charlie Bird and Pasquale Jones. Legacy Records occupies several rooms on two floors in the live/work/play Henry Hall building. Designed by Ken Fulk, the space features leather-topped tables and reclaimed teak floors, an all-orange lounging enclave with a marble bar, light fixtures and walls fashioned in a custom green, and, adjacent to one of two private dining areas, a sprawling you-can-see-your-reflection-in-everything test kitchen.
For all of our enthusiasm, though, those who brought the restaurant to life describe it best. Click through for a tour, with details of how it all came together.
---