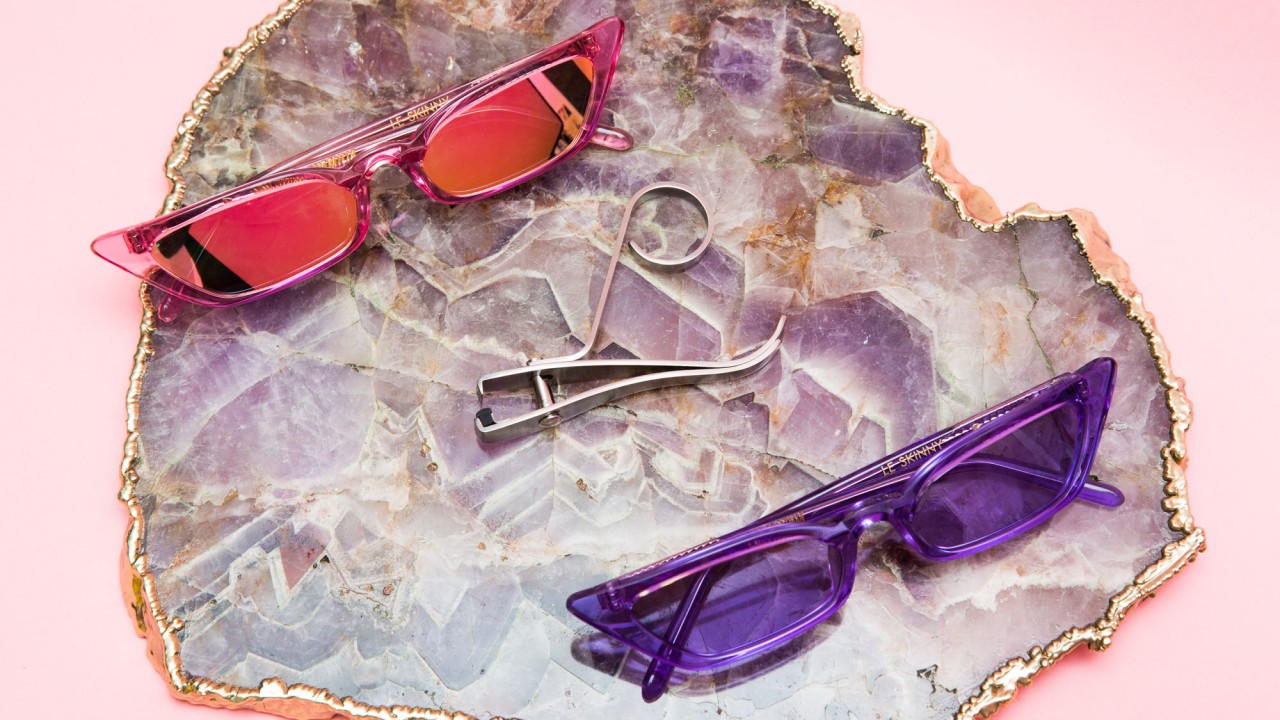 This New Corner Eyelash Curler Is the Key to Faking Longer Lashes
Better yet, it's under $20.
The quest for the longer eyelashes is a tumultuous one. To start, you have multiple factors to consider: genetics (RIP, our dreams of long, fluttering lashes), mascara,  growth serums, extensions, lifting, falsies, and of course, the ubiquitous curler. Remember the first time you picked up what is arguably the most dangerous-looking of all beauty tools? Whether you're a novice or a pro—Petra Collins claims she can curl and walk at the same time—your eyelash curler can truly make or break the impact of your lash. But even the most adept among us still seem to encounter the same problem—our corner lashes, meaning those at the outside of our eyes, furthest from your nose, are positioned in a way that our curler can't reach them, so they remain annoyingly straight while the rest are lifted. What's a girl to do?