Sophie Turner Is Making a Major Career Move Following Game of Thrones
"I'm excited to be something more than just an actress."
Celebrity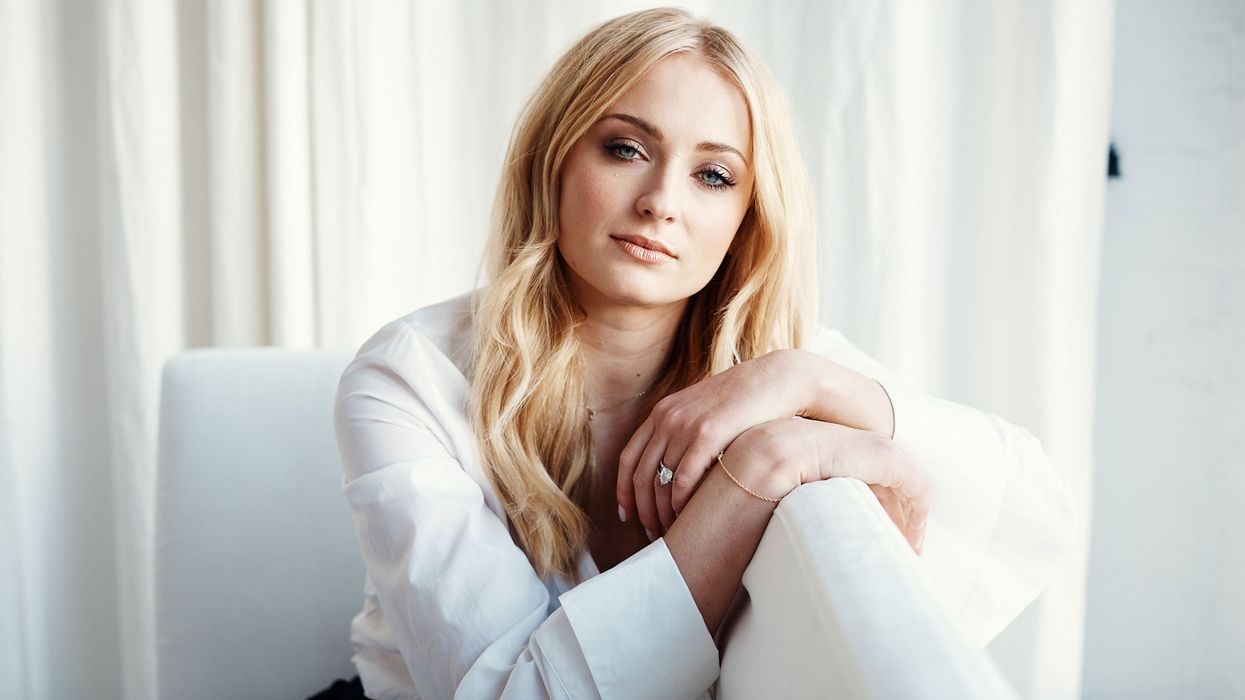 When our photographer asks Sophie Turner to sit comfortably on a long, white couch, the actress can hardly contain herself. She jokingly places one foot on the cushion in front of her and lunges forward, glancing back at the camera as if to say, "Does this work?" In response to our laughs, she plops down facing us and sits with her legs spread wide—one more silly suggestion before getting serious.
It's nice to see this side of Turner, who is promoting Wella hair care (namely her favorites, Wella's WellaPlex, an in-salon color treatment, and FusionPlex, the at-home care system). Her show Game of Thrones isn't exactly a comedy, and while I've never assumed that Sophie and her character, Sansa, were alike—being all serious and ruler-y and sometimes a little murderous—the contrast between the two is surprising. Seeing Turner in person makes me wonder about her day-to-day: Is she this sarcastic and funny all the time? Is that why she and Joe Jonas make such a great couple? What about her friendship with Maisie Williams? Does Williams act like this, too?
---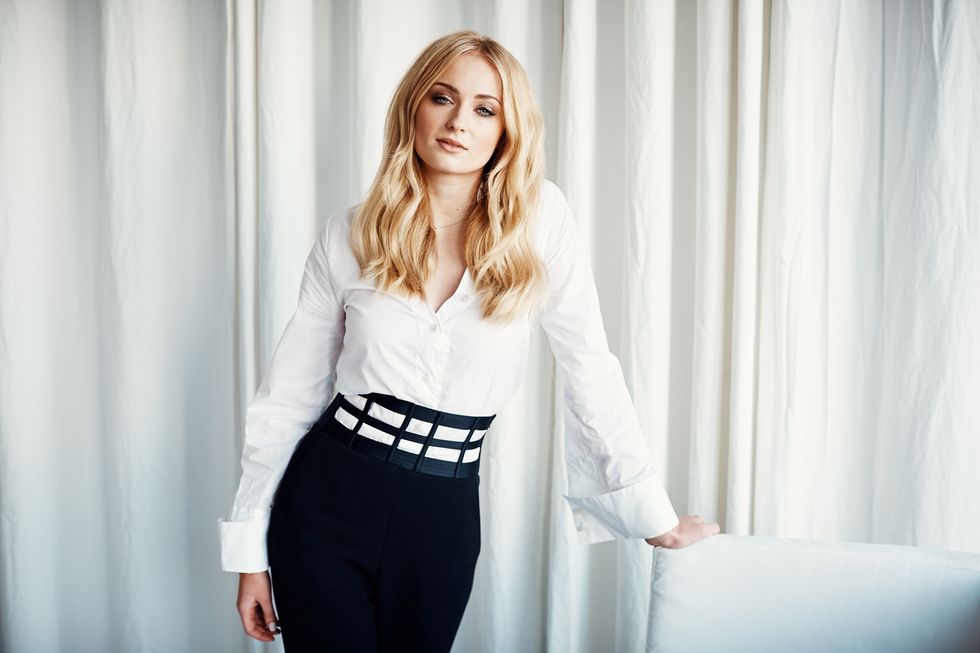 But before I can ask personal questions, I remind myself that we're here to talk about hair—and the actress's is of course sleek and shiny and catching the perfect amount of sunlight.
"We did it over three different dyes to ensure that it was in perfect condition," she tells me, after I ask how long it took to get to this shade. "But to be honest, with WellaPlex, even with one dye it would still be in perfect condition. Going from red to blonde is one of the hardest dye jobs to do. WellaPlex balances the effects that a normal dye would have on your hair and completely heals it."
Now no drastic hair change is off-limits.
"I'd probably go multi-colored next. When I finish Game of Thrones, I'm going crazy."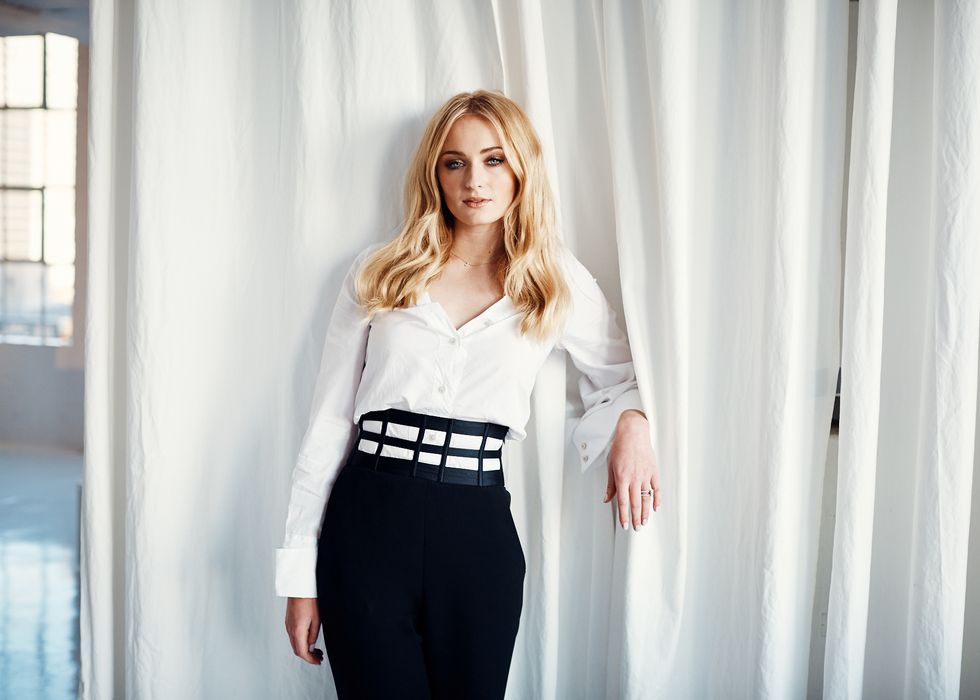 That's when my stomach drops. I don't want to think about the hit HBO show ending or saying goodbye to characters I love. There's still so much that can happen in the eighth and final season. What will I watch on Sundays?!
"There are moments it doesn't seem final," Turner admits, talking about the eighth and final season. "I had my final costume fitting the other day, and I was like, 'Bye, guys.' And they were like, 'Wait! We might never see you again!' After ten years, for someone to be like, 'Hey, we probably won't see you again,' it's really bizarre."
"And sad?" I wonder out loud, thinking about all the jobs I've left in my own life.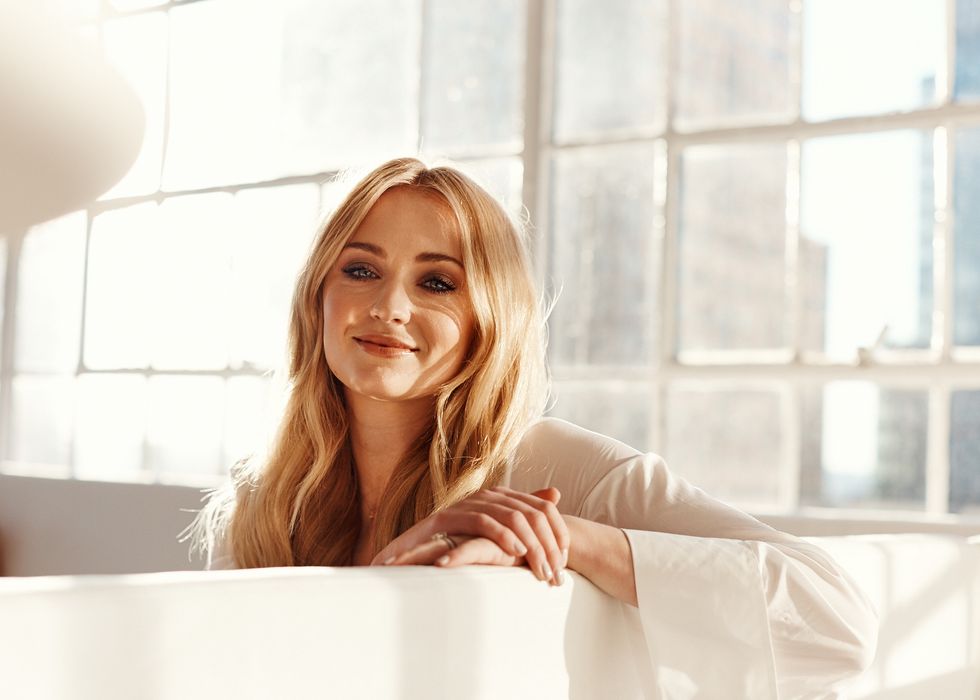 "I think right now, we have a few months, so a lot of us are getting up in the fact that it's another day, another day, another day," she says. "Then people are like, 'Bye!' and you kind of get stunted, like, 'Oh my God, she's gone!' And then another day, another day, another day… I think once it starts really wrapping up towards the summer, that's when it's going to start getting emotional."
Of course, a goodbye to GoT is hardly a goodbye to Sophie. There are X-Men movies to look forward to (she plays Jean Grey, aka Phoenix), and in a few short months, Josie, a psychological thriller where a teen girl befriends a lonely older man.
"It's intense," Turner tells me, referring to the film in which she plays the title character. "It's kind of got dark twists and turns to it, and it's really interesting. That's the job I first went blonde for and put tattoos all over myself. [And I have] a Southern accent."