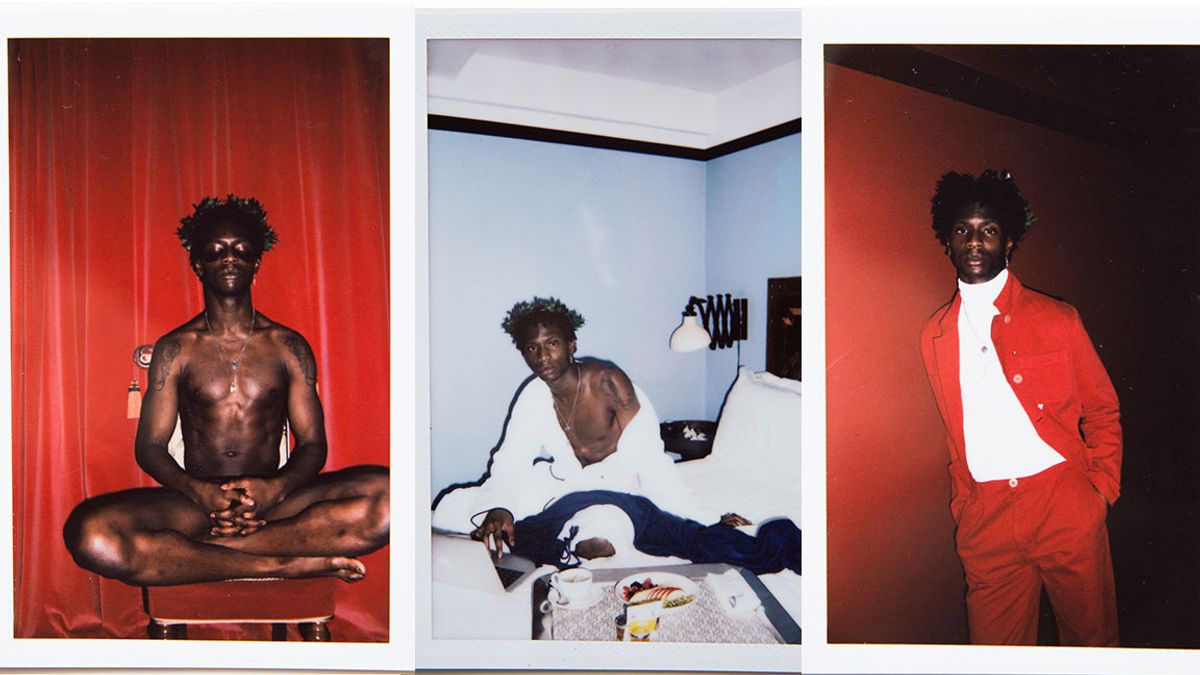 Models
Adonis Bosso has already proven himself in fashion. Now, he's about to do the same in music.
Malik Alain
Much of the appeal of fashion month is seeing and celebrating breakout talent, like the designer whose first collection impresses Tim Blanks, the nail artist who suddenly becomes the industry's favorite manicurist, or, in the case of Adonis Bosso, the model who commands a room with not only his face and stature, but his voice, too.
Born in Ivory Coast, Bosso was raised in Montreal and fell into modeling when he visited a former girlfriend's agency and was signed on the spot. It was a stark departure from what the oldest of five had envisioned for himself. "I studied special care counseling to work with people who have physical and mental disabilities," he says, adding that he has a brother with autism. Wearing an oversized blue hoodie and punctuating his words with hand gestures and an occasional laugh, Bosso is at Coveteur HQ in NYC, reflecting on the Telfar show during New York Fashion Week, in which he modeled and sang. "Singing has always made me feel good," he says. "I wake up singing. I sing in the shower. I sing everywhere."
Having modeled for the likes of Dolce & Gabbana, Public School, and Todd Snyder, we'll certainly continue to see Bosso. And with much of his attention now attuned to his singing career (he's already recorded a single, "Jungle," and been in the studio with Theophilus London), we'll be listening to him as well.
Ahead, more on Bosso's Canadian roots, trademark piercing, and foray into music, plus behind-the-scenes shots from the Telfar show.
---
1 / 10
"Montreal is a very multicultural city. You have Asians, you have people from the Caribbean [and] Africa, Indians, Southeast Asians—everything. It's really nice. We still have the influence of America, but we speak French, [so] there's a big French influence, too. But you can still keep your culture. It's a beautiful thing."