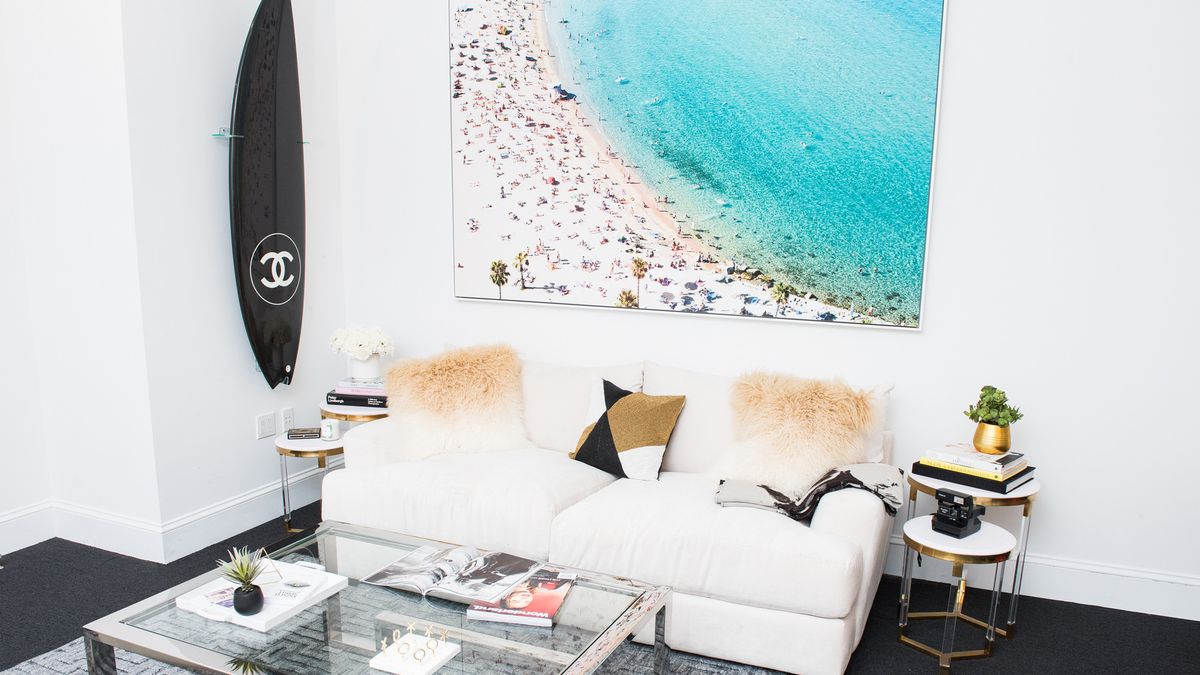 Interiors
Coveteur's NYC Office Got a Dramatic New Makeover
It's basically the SoHo loft of our dreams. In collaboration with Z Gallerie.
It's hard to believe, but Coveteur is turning seven this year (!!). Time really does fly when you're having fun. After starting out as a team of three in Toronto back in 2011, the company has blossomed into an all-star crew of 30+, with both Canadian and New York offices. But with age comes growing pains, and after almost three years at shared working spaces downtown, it was finally time to upgrade to a shiny new office all our own. We eventually found the perfect spot, and it thankfully checked off some of our must-have essentials: plenty of space, and huge windows with tons of natural sunlight (all the better for snapping those requisite office selfies). Still, there was plenty of room for improvement, as the previous tenant's dark walls and traditional office furniture didn't feel very *Coveteur*.
Enter the Z Gallerie team to the rescue, led by interior designer Tamara Eaton. Together, they promised to deliver the stylish, airy office the Coveteur team always dreamed of, starting first and foremost with a fresh coat of white paint. "When I first started thinking about the space, I realized very quickly there was not going to be a lot of color," explained Eaton a few weeks post-makeover, "because Jake's photography and your entire aesthetic is very light and bright, but [it also] never feels sterile. I think when you create a white space, it can often not have the human touch to it. There's so much personality in [Coveteur's] brand, so I wanted to make sure that the personality and the crispiness of the white space could blend."
---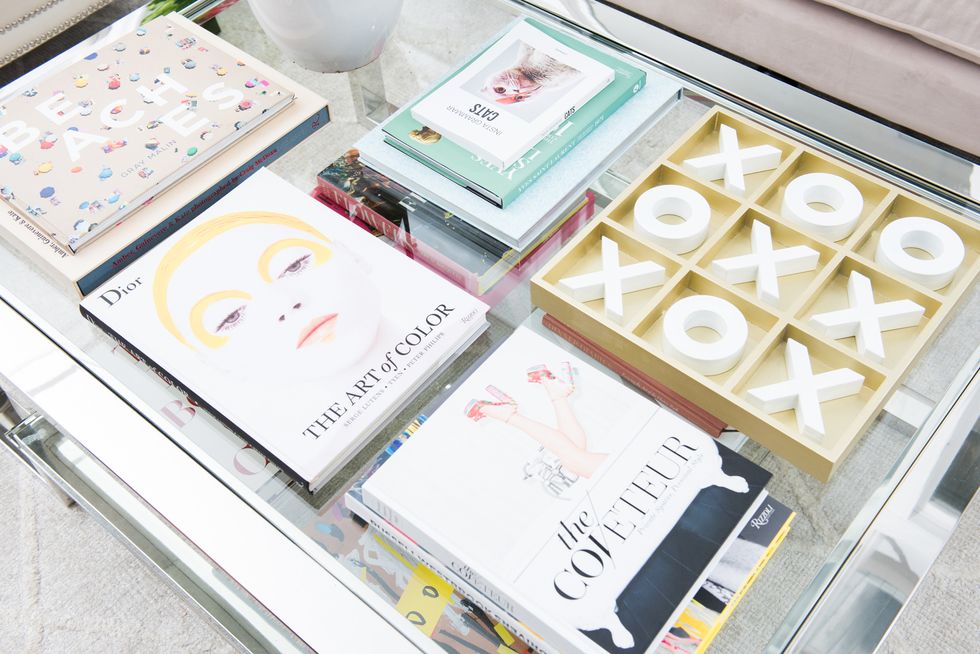 Eaton began by transforming the entryway of the quintessential SoHo loft with plenty of soft textures, comfortable seating, and pops of color via books, plants, a custom neon sign, and prints of Coveteur's own signature photography. Said Eaton, "Z Gallerie has a lot of furniture that [is] really clean with traditional detailing—like tufting and turned wooden legs—but didn't feel fussy or heavy-handed. I really like the Roberto sofa and the Davis wing chairs." The result is an inviting, tactile corridor that feels more akin to a stylish New Yorker's living room than a corporate office. "We wanted it to feel very Coveteur, but in a more approachable way, so that people could feel like they just happened to be hanging out [here]." We'll attest that many of our editors and staff commandeer this area for meetings (or general lounging) throughout the day. In our opinion, comfort equals productivity.
Next up was Coveteur's executive office. "We wanted it to also read as comfortable," said Eaton of the large interior space. "[To] get the function down and make sure everyone had enough light, we added [four of] the Century Table Lamps." The built-in wraparound desk and exposed brick wall are now accented by a set of white leather West Street Chairs, a cream sofa (plus a few luxurious Mongolian fur pillows), and a CHANEL surfboard, of course. She reiterated, "It's important to have comfortable seating, [and] have it look like a place you'd actually want to spend time instead of something that just looks good."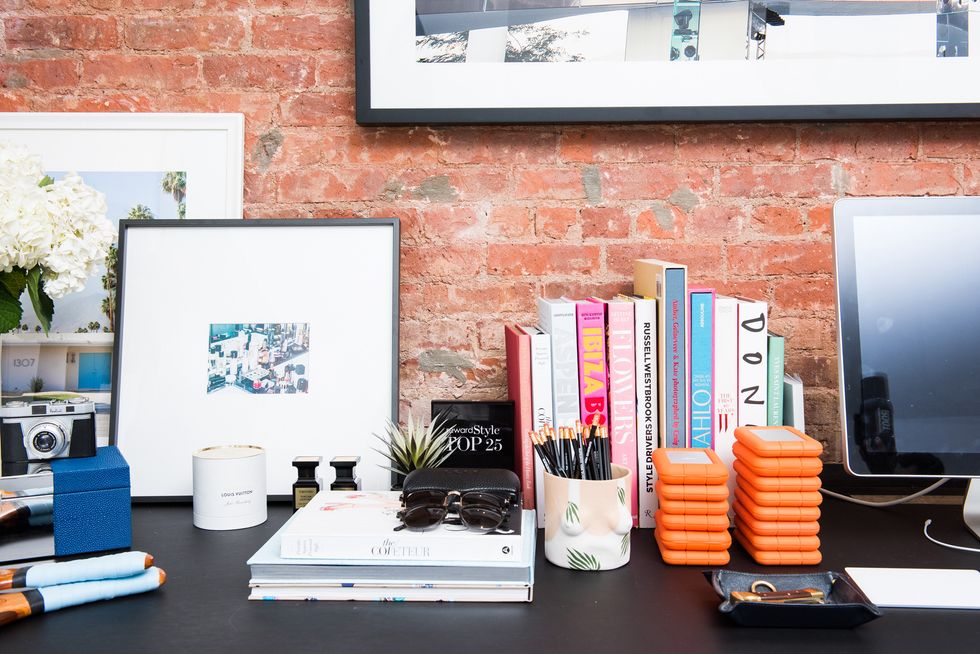 The designer and her team firmly believe that the look and feel of the modern office is changing, especially with so many people spending long hours and late nights at work. "A lot of offices go for function, which is easy, but it still needs to feel warm. I think the office can still feel very professional, but [still] have that residential touch." Considering the number of incredible closets we've been fortunate enough to explore over the past seven years, you could say that we were always destined to have an office that felt more like a home.

So, if Eaton had to sum up the overall aesthetic of Coveteur's new office? "Inviting, clean, eclectic." In other words, exactly how a *dream* workplace is supposed to feel.