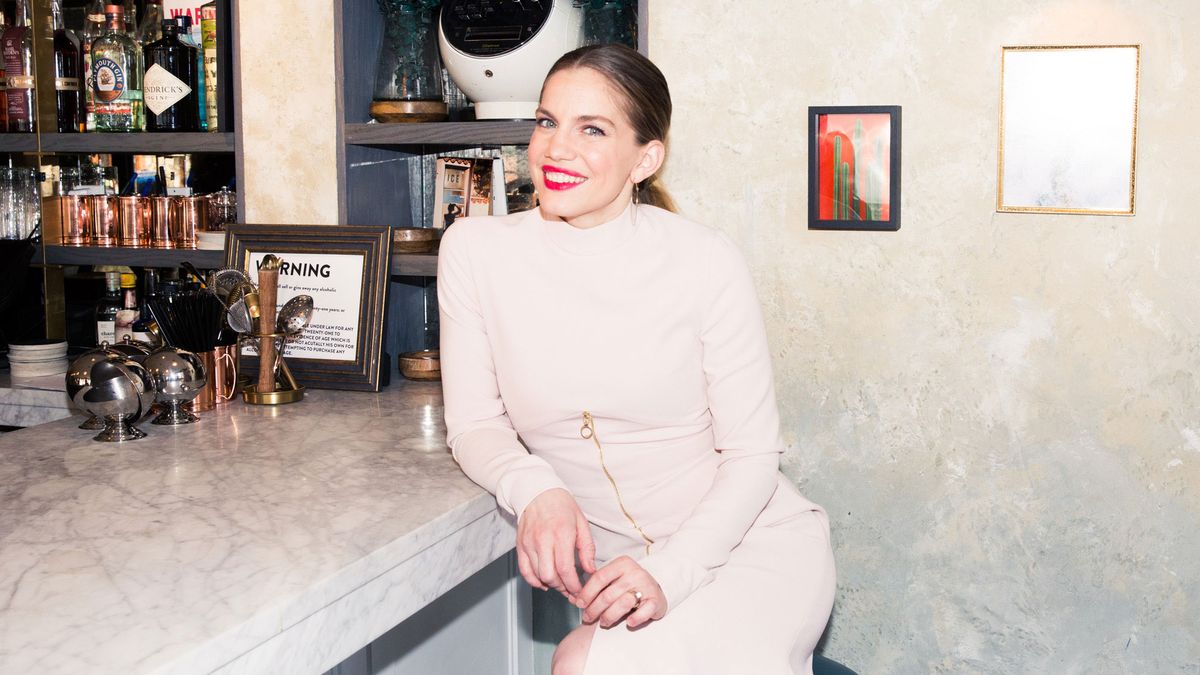 Celebrity
The Real Reason Veep's Anna Chlumsky Took a Break from Acting
The former child star has made quite the comeback and recently returned to the stage.
Alec Kugler
Anna Chlumsky has worn many hats since she first stole our hearts as Vada Sultenfuss in the classic film My Girl. She began as a child actress and then left the industry, opting to pursue other passions and study at the University of Chicago. But soon enough, Chlumsky was back, showing off her acting chops on the stage and later on the hit HBO show Veep, which is entering its seventh and final season.
The actress has managed to reinvent herself numerous times throughout her career, which is partly why her latest gig—playing the lead in the Off-Broadway show Cardinal—makes sense. "It's about change," Chlumsky tells me over coffee, summarizing the story of her character's journey back home, which leads to a desire to (literally) paint the town red. "It's about belonging. You can delve into every single character's experience and explore those themes with each one."
Off-stage, Anna's life has this theme too, which we chat about before she strikes some poses at Brigitte. So what made her want to continue acting? Have 10 years on Veep changed her at all? And would she ever take her talent behind the scenes? Chlumsky has all the answers—for now, at least.
---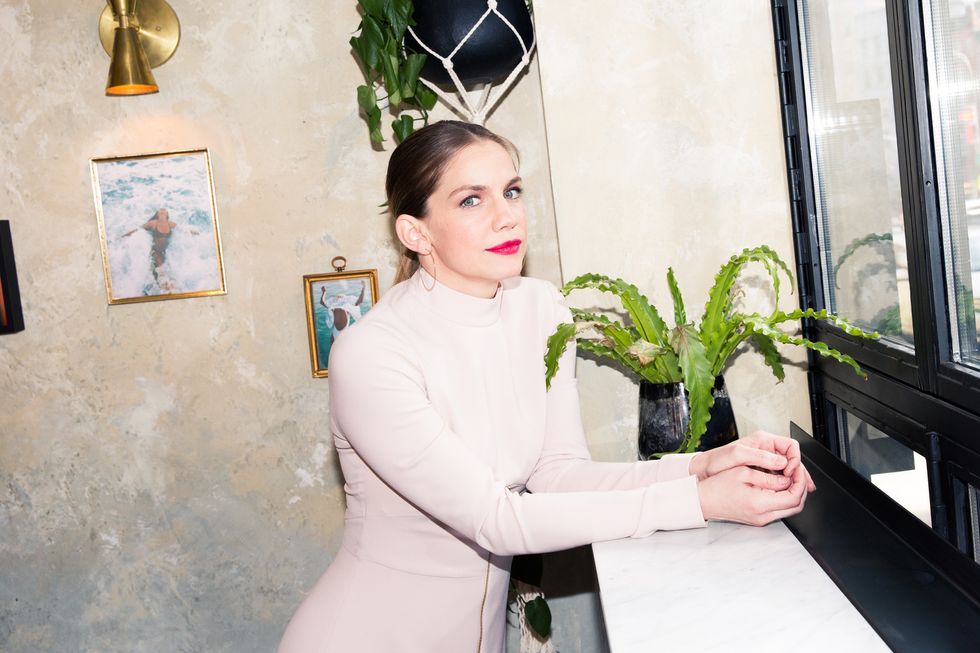 Going off the theme of Cardinal, are you good with change?
"As a I get older, I'm better at it. That's kind of a meta experience—you've literally gone through more changes the older you get, so you have better practice at changing. Unfortunately, we have some voting demographic that would say otherwise, but hopefully the older generations have gotten really good at it! I'm one of those believers in the only thing that remains [constant] is change, so discovering how you can be graceful in the face of change is a worthy pursuit."
You said the stage was where you were "reborn"?
"I was away from acting for a while, and then, living in New York and seeing a bunch of amazing performances, it gave me the bug again. It gave it to me in a much more noble way, which reminded me of when I was kid doing musical theater and dinner theater. It's what made me have to try again."
I've talked to younger actors who have said they still don't know if this will be their career. Is that how you felt?
"I was definitely like that when I was their age. I wanted to be a horse dentist, a choreographer, a paleontologist, a zoologist, a journalist. I wanted to be anything else. I think part of it was just the control thing, like, 'Oh, another job would be more secure.' Also, when you're a kid you're not doing it on purpose. You're still doing it to please the adults. I don't care how smart you are, I don't care how empowered you are, and how awesome and open your parents are. Human beings, we develop by mimicking and by seeking the approval of the adults around us, because that shows us that our behavior is acceptable. Athletics, music, art, theater, whatever it is, we're just doing it because we're still shaping ourselves as humans, and therefore, we're looking to the adults. It doesn't feel genuine to you yet because you're not you yet."
Veep is, sadly, coming to an end. Do you feel like you've changed a lot since the show began?
"It's been 10 years of my life; it's changed everything. For so many of us, our entire lives have changed. But we know creatively it's right. There was no kicking and screaming, storywise. That said, I had to pull the car over when I heard the news and had a catharsis cry, but that's what it was—it was just 'Look at what has happened.' It's more than you could ever dream. I'm so grateful that we know ahead of time, because we get to savor every second. We did the table read for the first episode, and we were all there because we knew it was our last first. There's just a lot of love around our workplace right now, for many reasons, but that's a big part of it."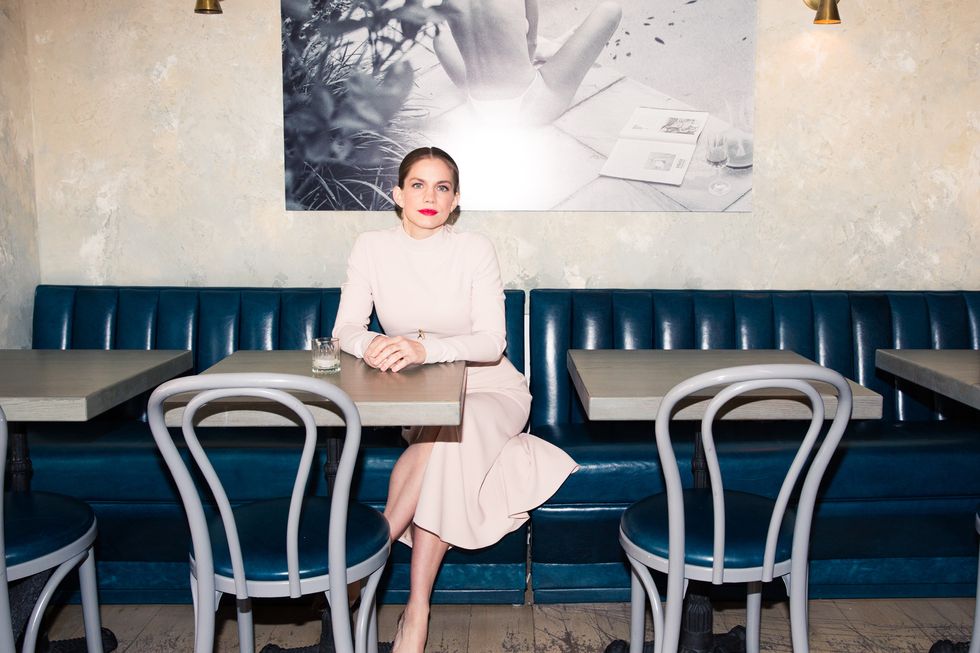 Would you ever work behind the scenes?
"I was nervous about that for so long, because I was very afraid of the idea of a 'slash.' I'm just a big fan of doing one thing really well, as opposed to many things…not. Something that made me open to the idea of directing—and I've never done it—is, I have a yearning to direct opera, because I'm obsessed with opera and I'm a nerd. I adore that idea of storytelling, which is so beautifully and traditionally enhanced by the most gorgeous music you can think of. I love acting, so I've never had the aspiration to produce, however, I do have the aspiration for certain material to be made. I'm really picky, and I have ideas for stories and I write them down. I've attached myself to a book that I love so much, and someone's going to understand it and write it, and it will be gorgeous. I always imagine if somebody said, 'Yeah, we'll do this miniseries of yours, but you're the only [one] who gets it, so then you should direct it.' Then I'm like, 'Fine, I'll fucking have to.' I'm kind of the reluctant 'fine.' It's only because it's a story that needs to be told and I'm the one to tell it, as opposed to necessarily needing to see my name."
Would you say you're a private person?
"I am private, and that's from having grown up the way I did. At 10 years old, when so many things change and people start objectifying you immediately—and the closest people in your life are kind of objectifying you—you tend to distrust everyone. Trust is an amazing concept, and I know now that it's a choice. It's also a creative thing: Yes, I get on Twitter to promote things I think people need to see. I just get excited about the Olympics, or Wimbledon, and also, politically, we don't have the luxury to not say something now. I am [a] little more vocal on social media, but I'm still very judicious because I'm not a celebrity; I'm an actor. My job hinges on the fact that you can buy me in a different person. So if I'm putting too much of who I am out there, do I jeopardize that ability? On the other end, if you ask me a question, I'll answer it honestly. I find it a waste of time and energy to censor myself."
If you had to list one fun fact about yourself, what would it be?
"I played first chair clarinet for many years. I played sax in a band. Here's a fun fact—I used to help teach people samba at the samba club in college."
Hair by Jillian Halouska using OGX for Starworks Artists; Makeup by Tamah for The Wall Group
Want more stories like this?
Evan Rachel Wood Says Season 2 of Westworld Is "Twice as Crazy"
Gaten Matarazzo Tells Us the Crazy Connection Between Stranger Things and Harry Potter
Selma Blair Says She Gained Her "Voice as a Woman" This Year