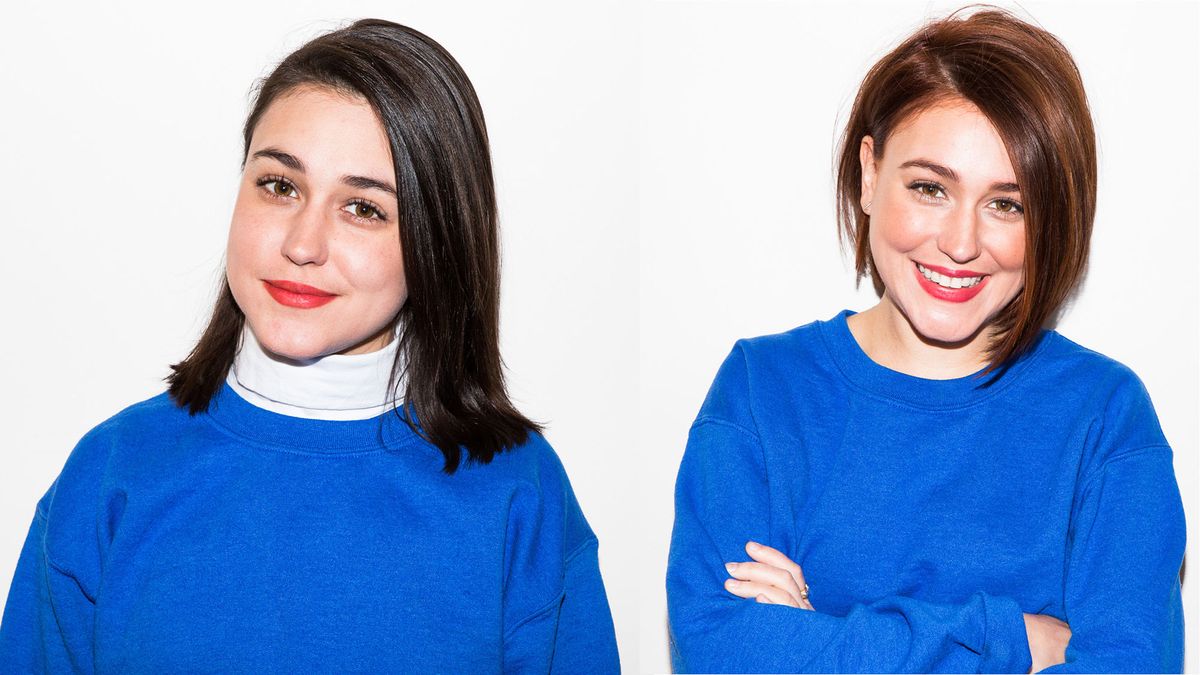 Hair
3 Short-Hair Makeovers That All Look Totally Different
Not all bobs are created equal!
Alec Kugler
We're just starting to feel the warm breeze of spring on our necks. Not only because it was 70 degrees in February in NYC this week (holy end of the world), but also because three of us chopped our hair off to get sleek new bobs for spring. The bob is still the cut of the moment—in a moment that never ends.
Fun fact about the bob: It came into fashion during World War I as women entered the workforce and didn't have time to care for long hair or complicated Victorian updos. "Cropped hair became a badge of freedom, rebellion, and independence for working women who also just gained the right to vote," says NYC-based stylist Eva Scrivo. "Their short hair was very much a political statement." Maybe this has something to do with its resurgence in recent years?
---
So three of us from Coveteur went to visit the sprawling Eva Scrivo salon in NYC to chop our hair. Scrivo, a longtime stylist, colorist, and makeup artist, is particularly good with classic, really flattering styles (this writer has been going to her for years) and can convince you to do just about anything she has in mind, since it's usually very pretty. But the inherently convincing thing about a bob is that it brings more attention up to your face, lets some weight off (a concern for headache-inducing long hair, like one of our editors!), and just looks really fresh. Below, see our before-and-afters.
Sam has an oval-shaped face, which Scrivo tells us is the face shape a lot of models have. "You can pull off anything," she says. (We agree, Sam!) And because Sam has thick hair, the graduated cut takes out some fullness and makes the whole thing feel lighter. Sam was originally pretty torn about going red (having done it in the past) and may or may not have been waffling on the idea during the days leading up to her appointment. *But* she and her colorist, Meri Kate O'Connor, landed on this cool red with some violet. True red reds could make Sam's skin tone seem a little too pink. This shade strikes a balance.
For a more round face shape like Daniella's, stylist Steven Thevenot cut her bob just a little bit below the jawline. A bob that hits at the mid-neck makes for a perfect balance because it has an elongating effect. Scrivo also made the hair slightly darker with a semipermanent color, then added a bit of balayage highlights. "People get nervous that a bob will look too blocky or solid, but color can help break that up," she says.