Pearl Diving in Tahiti Might Be the Best Gift We've Ever Received
Take your love of jewelry to the next level.
Fashion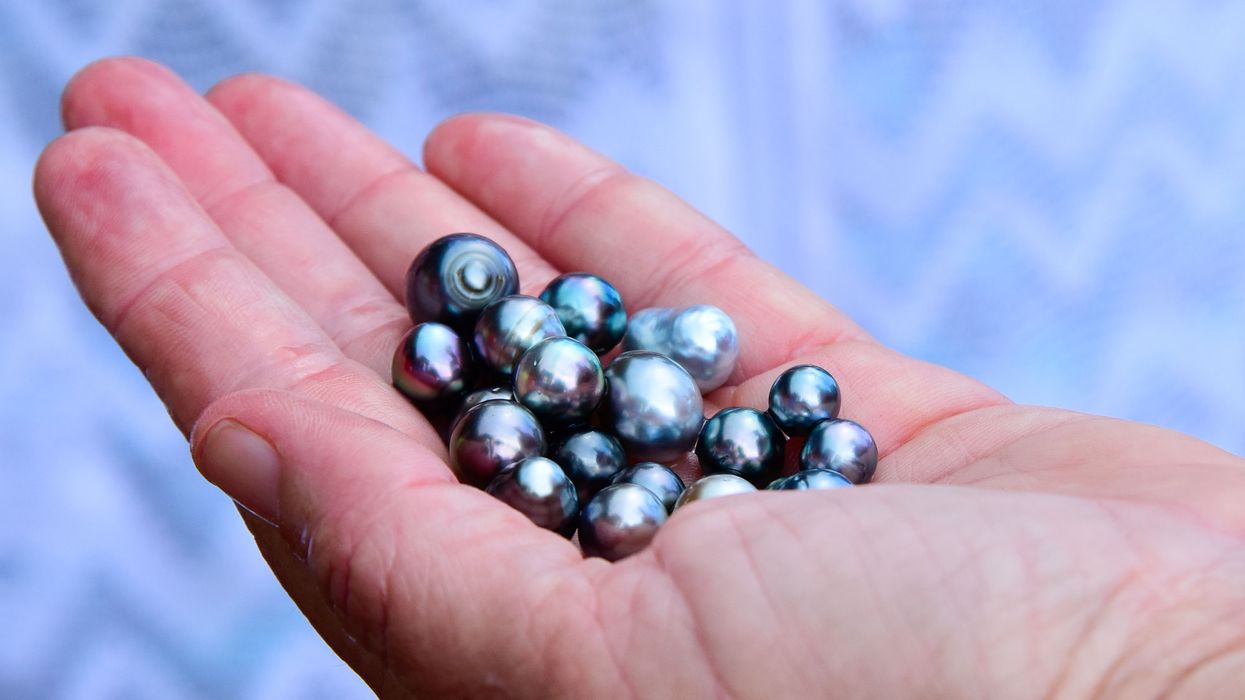 Valentine's Day may be over, but that doesn't mean you've run out of time to gift your nearest and dearest with something extra special, like, say, a single exquisite pearl. Or better yet, the opportunity to dive for their own. Strange? Maybe, but when you consider the complicated, five-year-long harvesting process of just one pristine pearl, you'll realize that the experience reflects love, commitment, and rarity. In other words, it's the ideal gift for the one you love, or a perfect treat-yourself moment.
My newfound obsession with pearls was fueled by a recent Windstar cruise, when I was plucked from my seat near the bar and jettisoned to a remote location off the coast of Tahiti. Once there I got to watch a trained pearl farmer prepare a mollusk for harvest, extract a pearl from its shell, and, yes, eventually retrieve my own from the nets. In case you thought this sounded simple, it actually takes five years and 377 steps (!!) to harvest just a single Tahitian pearl—and after these five years, maybe two or three out of every 100 will be an A-grade specimen.
---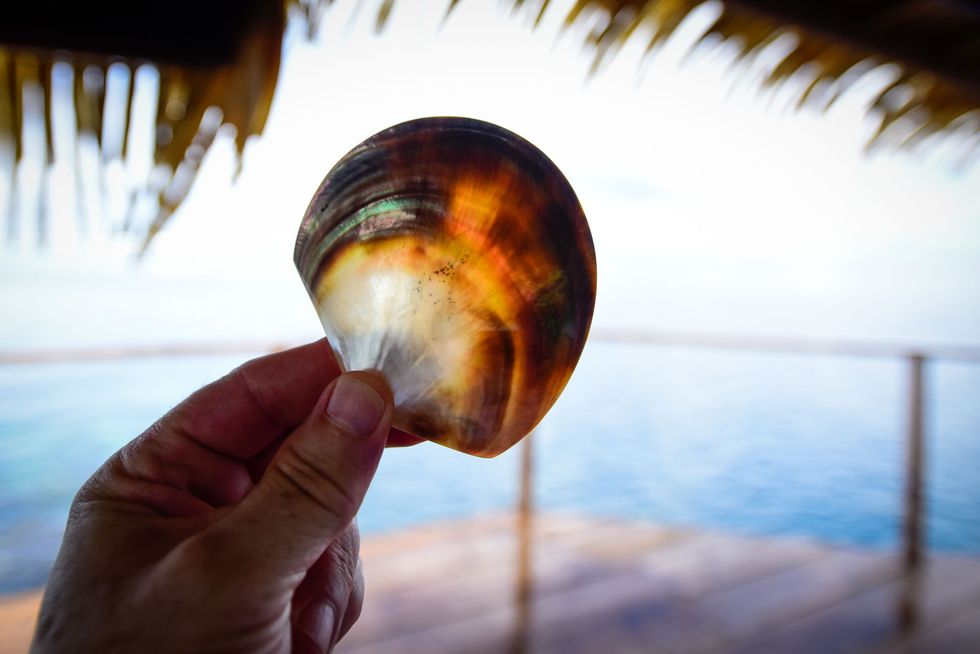 In case you didn't know, Tahitian pearls gain their signature forest green and black color because they form inside the black-lipped mantel within the mollusk shell. The color is natural, but trained technicians actually place pea-size balls of donor tissue (which is sourced from Mississippian clam muscle) inside the shell, which irritates the mussel and catalyzes it to form a "mucus," called Nacre, as an attempt to rid itself of the foreign object. Over the course of two years, it coats the alien ball with mucus and eventually forms a pearl. Crazy!
Pearl mollusks—which are gendered and breed between October and February—float on the ocean for five weeks as they develop tails, which are eventually caught on pearl-fishing nets and taken to pearl farms. They then sit in a state of stasis for three years before even beginning to form pearls. During those years, the mollusks are fragile and don't like to be disturbed. The more undisturbed the mollusk is during the incubation process, the better its chance to form a good pearl.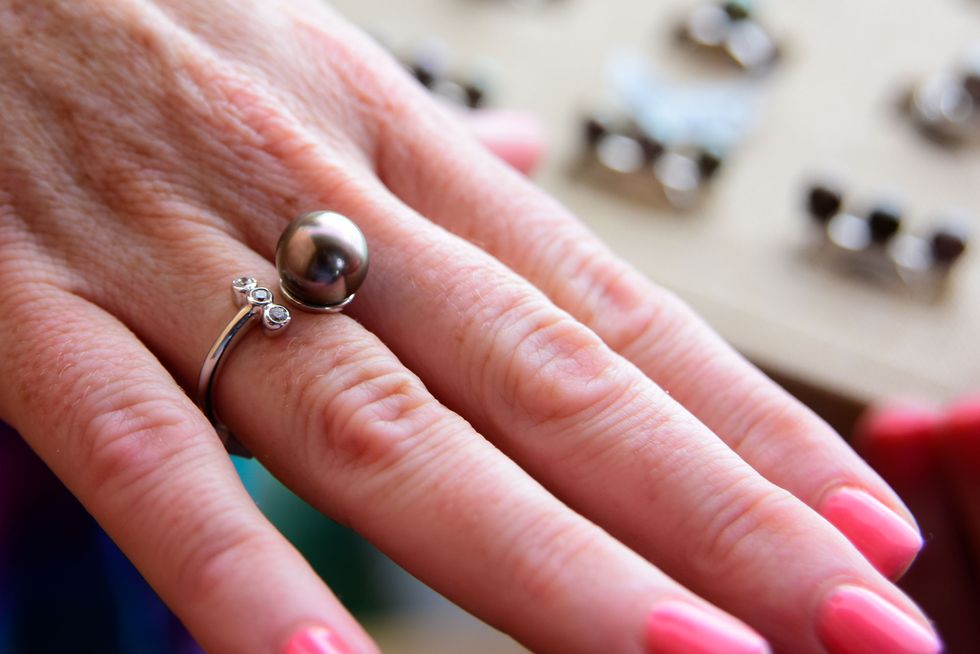 So what distinguishes a good pearl from a bad one, and what should you be looking for when you're shopping for pearl jewelry? As with the Four Cs of diamonds, pearls are graded according to their own value system, which scrutinizes their luster, color, surface, size, and shape. Tahitian pearls can range from silvery steel, a highly sought-after "peacock" color, blue-green, or rose-y peacock in color, round, semi-round, of a drop shape, have ridges, or be baroque—meaning a unique shape. As with all gemstones, some inclusions and surface marks are an unavoidable part of the game, but in order for a Tahitian pearl to receive an A-grade, less than 10 percent of its surface can be marked with flaws. When buying pearls, always make sure to inquire about surface flaw percentage, and ensure that you leave with a certificate of authenticity.
Convinced and ready to get in the crystal clear water? Due to the remoteness of most of these farms, the experience is most efficiently arranged by those who know the area well—the boutique Windstar cruise line and a few of the Tahitian hotels are connected to the pearl farm. Many sell high-end, locally sourced pearls in their stores—so they're pleased to ferry you to one of these remote pearl farm huts. Happy pearl hunting!
Photos: Steve Schimmelman
Want more stories like this?
What This Jewelry Designer Wants You to Consider before Getting Engaged
This Cult-Favorite Jewelry Brand Mixes L.A. Minimalism with French-Girl Chic
If You're Going to Invest in Any Type of Jewelry, Make It This