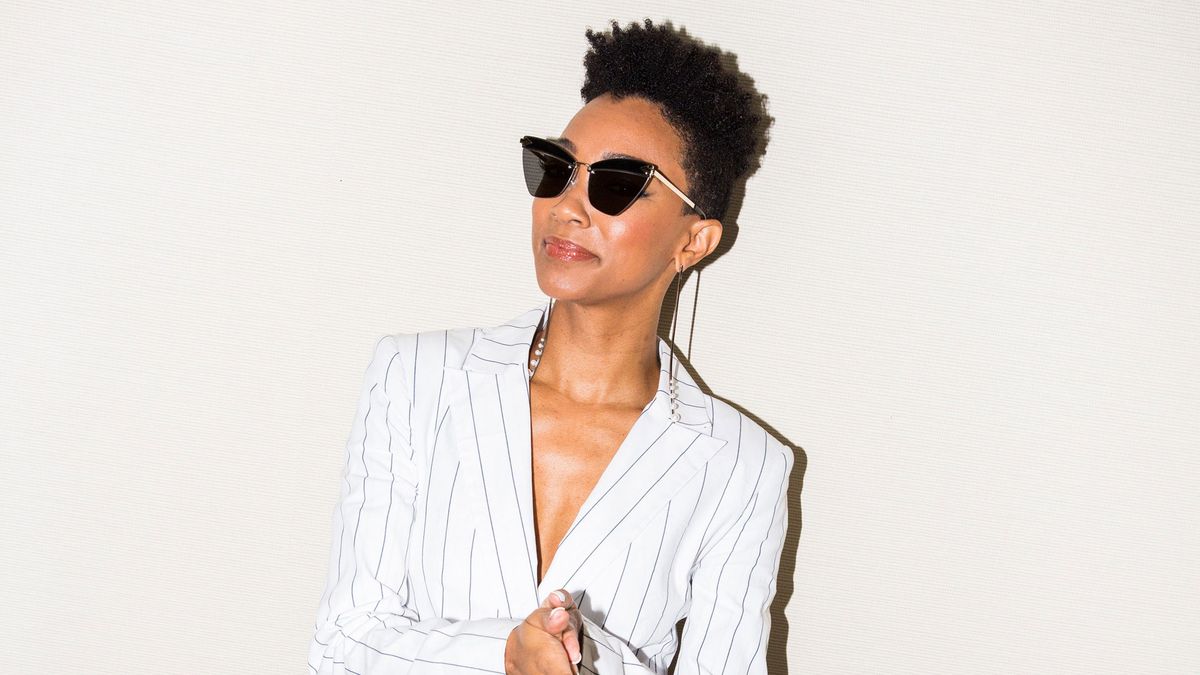 Celebrity
There's 1 Major Benefit to Cutting Off Your Hair
Star Trek: Discovery's Sonequa Martin-Green reveals the symbolic reason she made the cut.
Alec Kugler
New York Fashion Week is never not chaotic, what with all the rushing to shows, squeezing through crowds, and trying to make time to do....just about anything else. But when we arrive at Sonequa Martin-Green's hotel room ahead of Dion Lee, she tells us she's more excited than stressed—in part because it's her first NYFW show ever.
Her newbie status is most definitely news to us, given that the actress has starred on hit TV shows for years—including The Walking Dead, Once Upon a Time, and currently, Star Trek: Discovery—and that her style is always on point. So we asked Martin-Green exactly what was going through her mind as she primped and prepped, whether she gravitated toward a signature style, and if she thinks the apocalypse could ever really happen (because how could we not?).
---
1 / 15
"I think every time you get dressed up, it's special because you've deemed whatever you're getting ready for as worthy of the extra time you took to prepare."