You Definitely Missed This 1 Detail While Watching Black Panther
Sure, the superhero's costume was cool, but did you think about its price tag?
Designers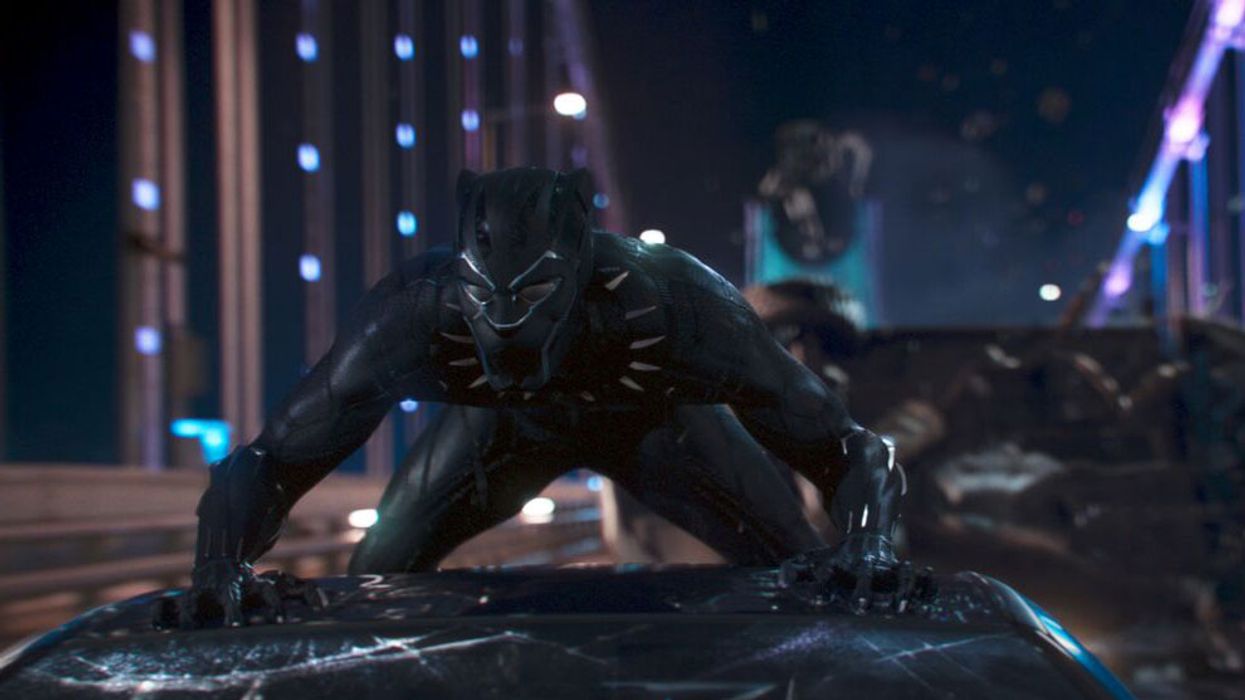 When it comes to the history-making Black Panther, it's easy to be captivated by what's on-screen: The story line, the stars, the stunts, basically every shot that includes Michael B. Jordan, etc. But once you get past oohing and aahing over the look of it all, you might start to wonder who exactly is behind the scenes. Who worked tirelessly to help bring the Marvel comic to life? Who created all of those beautiful costumes, including the one the Black Panther himself gets to wear?
That, friends, was a job for costume designer Ruth Carter, whose work has also been displayed in such movies as Marshall and Selma. And while Black Panther is far from a period piece, Carter revealed that it still required an extensive amount of research on her part. "I had to read the comics and understand the world of the Wakanda," she told us when talking about the process. "That it was a forward nation, that it was hidden in Northern Central Africa, that it was the home of a royal family and different districts of different people, tribes, and factions. That's the part of it that's always long to climb in terms of understanding the material. But once you understand the direction, you can lead your costume department in painting the picture. It took a lot of illustrations, exploration, and conversation, which really pays off because it pushes you in the right direction."
Carter, who was led on this career path through her love of the stage, doesn't have anything close to an easy job. She knows that the costumes help tell the story, and works with everyone from the actors to the director to get it just right. "My role becomes a part of a team collaboration, and we can't mess it up," she said. "We can't let one aspect change the direction of the overall outcome."
Then there are the budgets to worry about. While Black Panther is a major feature film, there are two things you probably haven't considered: how much it costs to make such an elaborate superhero costume, and how easily it can be damaged while doing all those stunts.
"There are many stunts and sequences that we have big meetings about. One person may have multiples of five [costumes]."
So how many costumes did the Black Panther have?
"The Black Panther should have had maybe 20 costumes," Ruth said. "But they're very expensive—one costume might cost $300,000. The mold, the fabric, is special; the way that each person who wears that costume—maybe it's his stunt double, his karate expert. And whomever it is that has to wear that costume has a different footwear request. There lies a whole other aspect: How do we keep the silhouette the same, but allow this particular specialty the ability to perform? There are a lot of things that you have to take into account. For the Black Panther, I think we only had six [costumes] or so. We had to repair them quite a bit, and keep the hero costume pristine, and give them a fighting costume, give them a driving costume, and a second unit costume."
Well, that's certainly something to think about the next time you're admiring those chiseled abs of steel.
Photo: Courtesy of Marvel
Want more stories like this?
How This Actor Went from Yale Grad Student to Black Panther Villain
Insecure's Costume Designer on How to Properly Stunt on Your Ex
Of Course Dior Makes Perfect Ballet Costumes