15 Minutes with Alt-Soul Singer Jacob Banks
His introduction to music was through Disney soundtracks.
Celebrity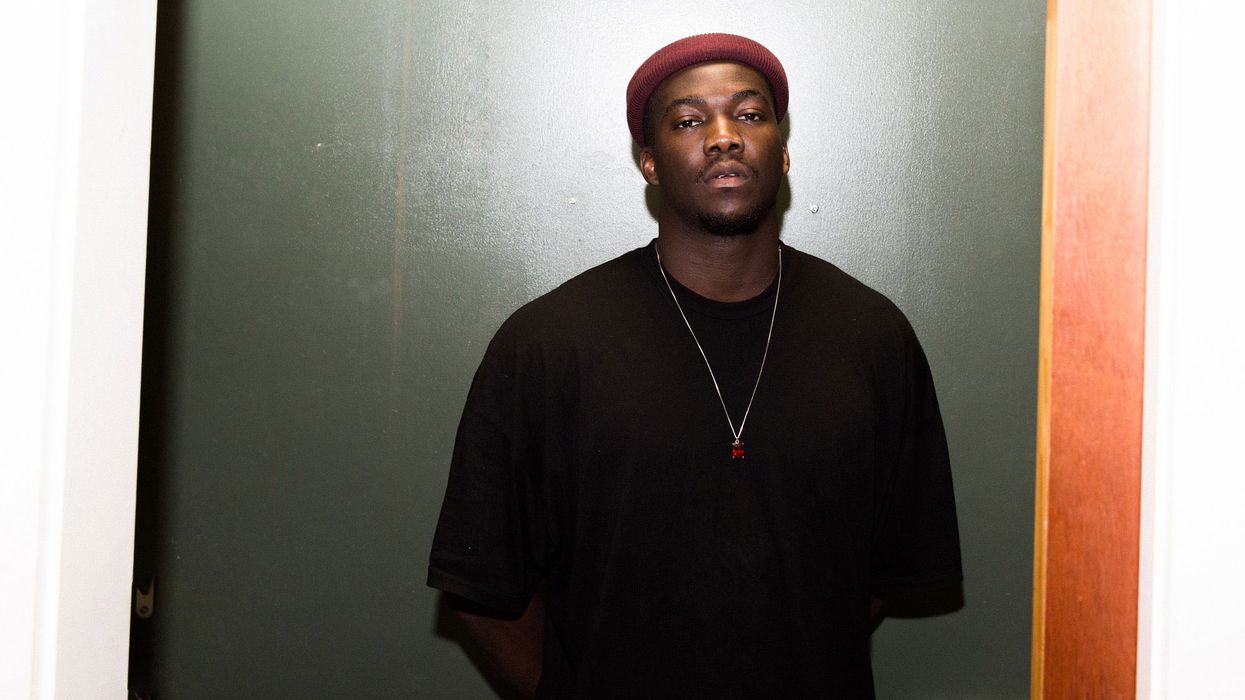 Jacob Banks holds open a black steel door adjacent to the ticket booth of Aisle 5, where he's set to hit the stage later that night. A big wide grin bows as he softly says "hello" to us. We follow the British-Nigerian singer through a gathering of concert attendees whispering with excitement to his tour bus. Banks has garnered a devoted fan base with his powerful lyrics and soulful sound.
The singer has had quite the ride to success, from singing at open mic nights in small English pubs to becoming the first performer to ever appear on BBC Radio 1 Live Lounge as an unsigned artist (quite the feat). In September of 2016, Banks signed with Universal Music Group's Interscope Records, and the following April he released his third EP, The Boy Who Cried Freedom, sharing with the world his hit single "Chainsmoking," a song that encapsulates Banks' talent. This year he's earned a spot at Coachella and is gearing up to release his debut album, The Village. We sat down to talk about his inspiration for his upcoming album, why he's releasing it in three parts, and what artist he's dying to work with.
---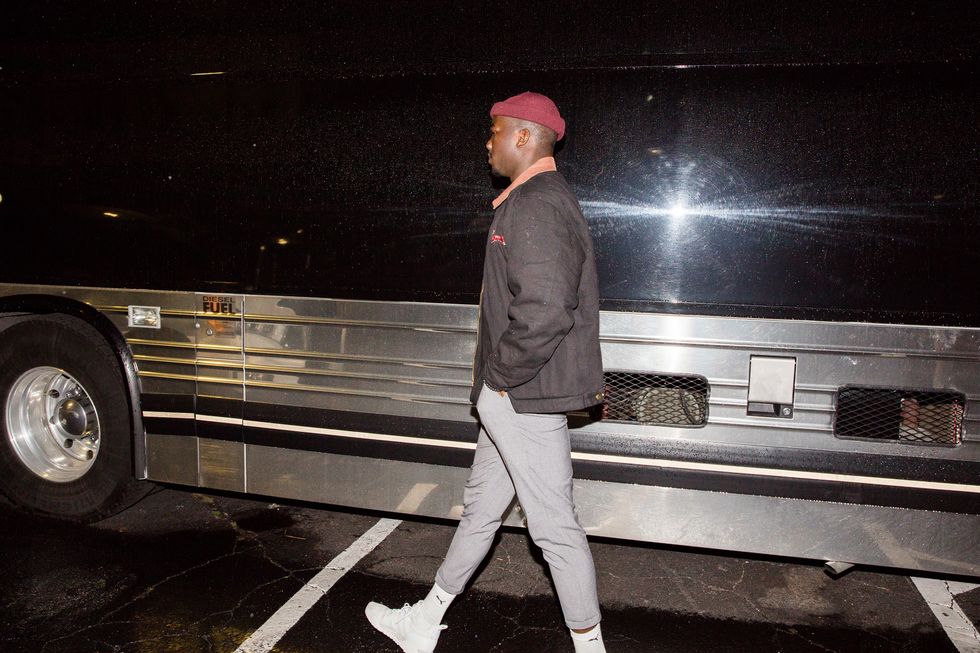 What was your exposure to music like growing up?
"It was very minimal. My biggest introduction to music was mainly from Disney soundtracks."
What's your creative process like?
"Writing for me is more like trying to remember a song; it's all about energy and trusting the process. I used to [find it hard to write about personal experiences], but now I understand that I need to. It's important for my well-being to moan about my shit."
Biggest musical influences?
"Amy Winehouse, Frank Ocean, and Kanye West."
Has your Nigerian background had an influence on your music?
"Yeah, it influences me in respect to my subject matter, and my mum is listening, so I gotta come correct."
You've told me before that you have an inner rapper inside of you. Is that still true?
"I'm immersed in hip-hop culture, and I take that energy everywhere, so yes, like everyone else in the hip-hop scene, I too believe I'm the best rapper in the world."
What can we expect from The Village? What made you want to release it in three parts?
"It's very introspective, and I had to be honest with myself, releasing it in three parts so I can keep creating and giving my best. Plus, I don't want to play the game, I want to run at my own pace."