Why Isn't Everyone Talking about Shaun White's Sexual Harassment Case?
The snowboarder originally dismissed the claims as "gossip."
News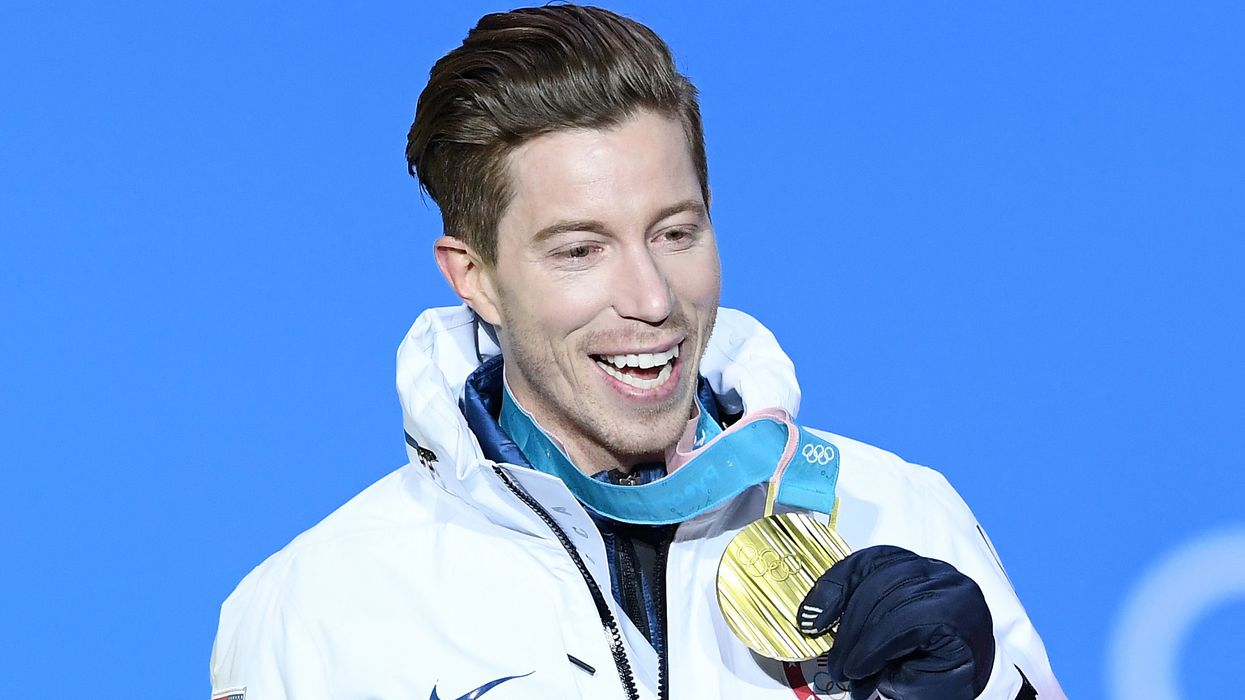 A quick Google search of Shaun White's name brings up a ton of recent articles talking about the snowboarder's big win: a shiny gold medal for the men's halfpipe at the 2018 Winter Olympics. Sprinkled somewhere in between are mentions that it's his third gold, or that he signed off using the word "YOLO," and even something from Fox News about how the athlete dragged the American flag across the ground. But none of these stories should be what you read today. Instead, everyone should be talking about his sexual harassment case from 2016.
If you aren't caught up, White was accused of harassment by his former Bad Things bandmate Lena Zawaideh. According to the official lawsuit documents, the snowboarder "sent sexually explicit and graphic images to Zawaideh of engorged and erect penises, forced her to watch sexually disturbing videos, including videos sexualizing human fecal matter, and made vulgar sexual remarks to her such as, 'Don't forget to suck his balls!' when commenting on her boyfriend." At one point, White even stuck his hands down his pants and then forced Lena to smell them. He also asked that she stop wearing red lipstick, that she cut her hair, and that she wear more sexually explicit clothing (the document reports that he once texted her never to wear a specific fleece sweater again).
When asked about the case, White was quick to call the whole thing "gossip"—something he later apologized for, stating he was simply trying to focus on what went down during the competition. But how is anyone able to focus on anything other than this 76-page report? And, by the way, it does include screenshots, which some would say is the opposite of "gossip."
As for why there wasn't mass coverage of this case ahead of Shaun's record-setting win (as in, on every TV screen and in every publication) is beyond us. It's disturbing and disappointing that he is currently receiving such high praise rather than addressing this story during interviews—especially given the #MeToo movement, all that's happening in Hollywood, and everything that went down with the USA Gymnastics team's doctor, Larry Nassar. But, as Slate points out, "the sports world has thus far been slow to embrace, or to feel the repercussions of, the #MeToo movement." Forces are at work to cover up stories, all in the name of a trophy.
Zawaideh and White did end up reaching a settlement, and the case was later dropped, but is there really a difference between a decorated athlete and all the major actors, directors, and producers that have stepped down from their positions? Was this woman Shaun's only victim? We have so many questions, and hopefully, more answers are coming.
---