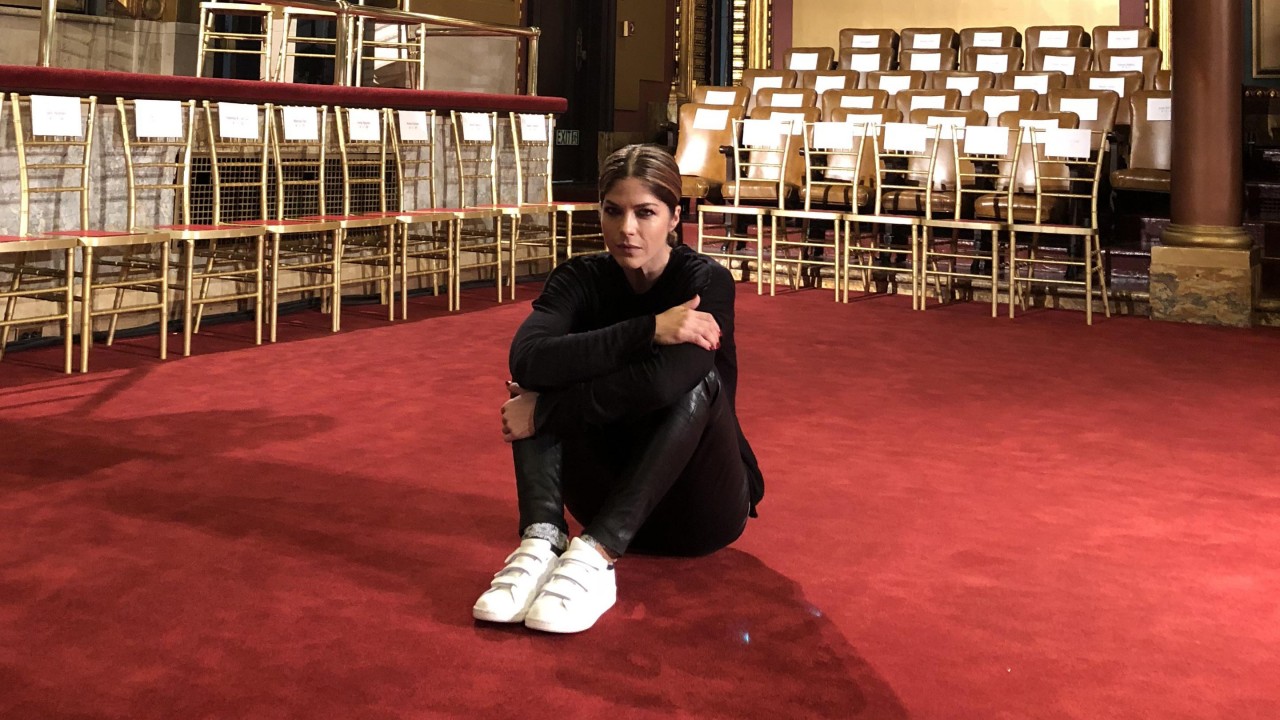 Selma Blair Says She Gained Her "Voice as a Woman This Year"
The actress took us behind the scenes of Christian Siriano's fashion show, where she walked the runway for the first time.
During New York Fashion Week, there's nothing quite like a Christian Siriano show. Aside from designing clothes that immediately make their way onto our wish lists, his front row is often filled with today's top celebrities (oh heyyy, Cardi B), and the group strutting their stuff is always beyond stunning and diverse. This year, for his 10-year anniversary show, Siriano went one step further, including non-models on the runway, like his sister, Shannon, actress Danielle Brooks, and actress Selma Blair.
Blair, who was cast in part to show support for the #MeToo movement, took us behind the scenes of her first-ever runway experience, snapping photos (with help from her pals Carolyn Griffin and Art Tavee) and captioning them with everything that was going through her mind at the moment. Read on to learn what it felt like walking out in that bodysuit, achieving a lifelong dream, and why she says this was the year she gained her "voice as a woman."