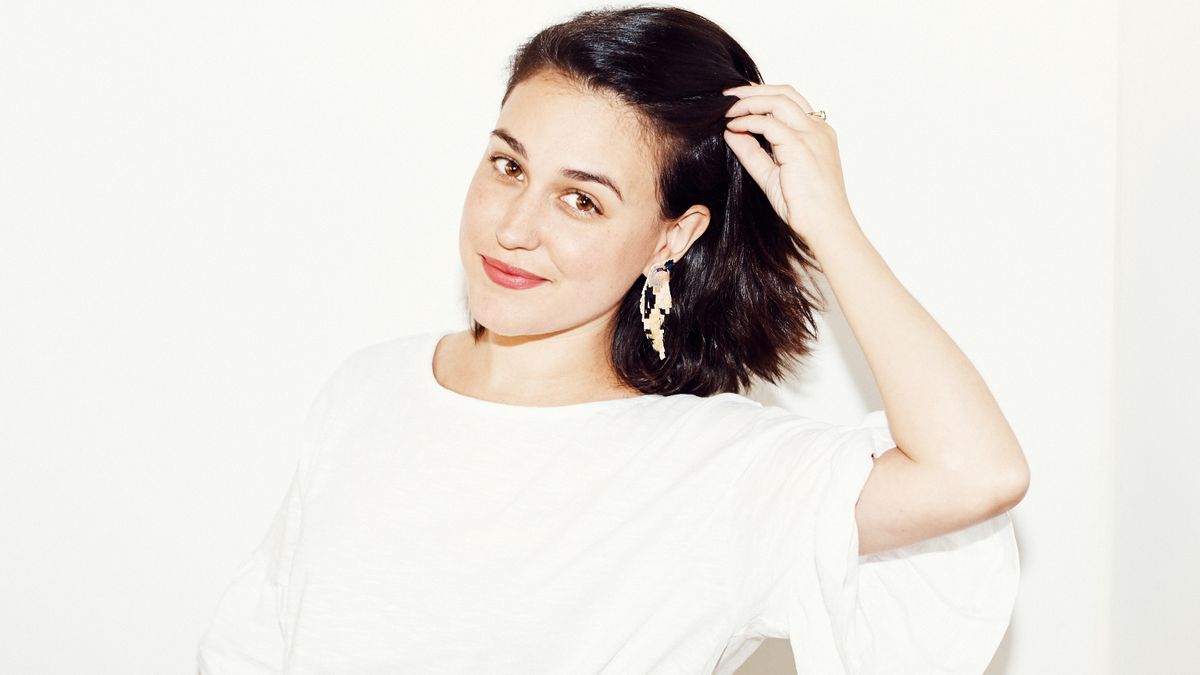 Opinion
Should You Move for Love? I Didn't, and Here's Why
Allow me to explain.
Weston Wells
Every time I talk about my boyfriend of five years moving out of our Upper East Side apartment and accepting a job in Albany, I automatically get defensive. "J.T. and I will be fine!" I swear up and down, reacting to the shocked faces I see after telling the story. "We barely saw each other during the week anyway." I run through the kinda sucky things about his old job—mainly that he was up at 2:00 AM and in bed by 7:00 PM—and share the fact that, when you're trying to move up as an anchor and reporter in NYC, you sometimes have to move away, get more experience, and come back. There's also my go-to: noting that we *technically* only spend Tuesday through Thursday apart, once you factor in arriving and leaving on our not-so-cheap Amtrak trains.
And when I'm done explaining it all? I'm exhausted. And kind of pissed.
I definitely don't enjoy explaining how this whole temporary, longish-distance thing is going to work out (which I truly do believe). Or pointing out that others have it much worse. Or saying that—hey!—it's possible to spend a chunk of time apart and still maintain a healthy, loving relationship. But what I hate even more? Explaining why I didn't choose to go with J.T. Why I didn't pack up all of my stuff in boxes, quit my job, and move away from my friends and family.
Weirdly enough, even with all the conversations about feminism and empowerment going on, I still get asked that. Why don't I just freelance? Can't I just write remotely? Why can't I try to find a job in public relations, or simply do something else?
I'd be lying if I said I didn't ask myself these questions, too.
The truth is, I struggled for a moment about what I would do when J.T. got this new job—which he loves, and I love that he loves, by the way. I couldn't stop thinking about how much I would miss him: the snuggling at night, the kiss goodbye in the morning. I thought about all the "little" (read: big) things that made living with him on a daily basis so great, like him cooking me dinner, or vacuuming, or just plugging in my phone (probably the best and most needed of all).
But the more I toyed with the idea of going, the more I realized that, sure, it stinks not physically seeing my boyfriend all seven days of the week, but you know who I've known and will have to live with more closely and possibly longer than anyone in this world? Me. And I really felt like I had to put me first this time.
Right now, I genuinely love my job, and would miss it terribly if I left (and I'm not just saying that for this essay). I wake up each morning excited to interview someone I admire or write a post I'm proud of. It's rare to enjoy what you do—and I know that because there have been plenty of times where I haven't. I'm also living in Manhattan (a lifelong dream for this Staten Island girl), my parents are an hour away (another Staten Island shoutout), and most of my nights are devoted to rehearsing, performing, and full-belly laughing with friends in my sketch comedy group, Sunday School Dropouts.
When I look at my life right now, save for this tiny hiccup, I'm not just OK with it. I'm happy.
And J.T. is happy, too. He's living out his dream, and I couldn't be prouder of him.
A few months into this whole living-apart thing, we've both realized it's not horrible. J.T. and I still talk every day, throughout the day, and while we're super excited to see each other each Friday, what I really love is the fact that not much has changed. We still fall back into our same routine on the weekend: binge-watching on the couch, lots of eating, making plans to stop being hermits and actually step outside, but then canceling those plans and staying in our sweats.
I always like to say that the best romantic relationships push you to be a better version of yourself. But who says the one you have with yourself can't do the same thing? That's actually something I'd be more than happy to explain. So far, my alone time has pushed me to read more, cook more, and even adopt a dog. Sure, it's not the *ideal* situation, and I still cry sometimes, just because I miss J.T. But this time, I've chosen to put myself first—and I'm so glad I did.
---