How a Year in Transylvania Convinced Fifty Shades' Eloise Mumford to Pursue Acting
She was *this* close to becoming a doctor before the life-changing trip.
Celebrity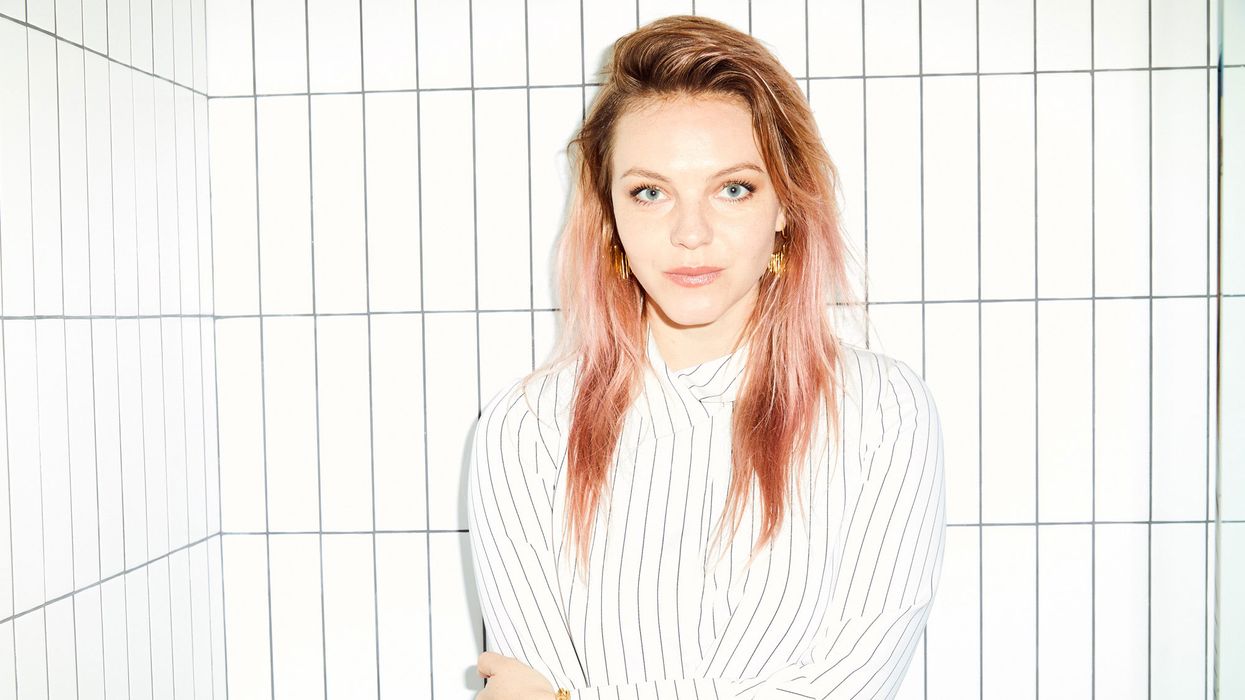 How often do we try to talk ourselves out of chasing our dreams, simply because they don't seem practical? That's something to think about before reading our interview with actress Eloise Mumford. Because while Mumford has gone on to achieve on-screen success, appearing on TV shows like Chicago Fire and playing Kate Kavanagh in the Fifty Shades trilogy—the last film of which is out today!—she was actually this close to picking a different, more secure career. Until a trip abroad convinced her otherwise.
Ahead of Fifty Shades Freed's steamy release, we spoke with Eloise about that life-changing year, why she thinks the movie series is *actually* a fairy tale, and her promise to never sign onto a project that doesn't empower women.
---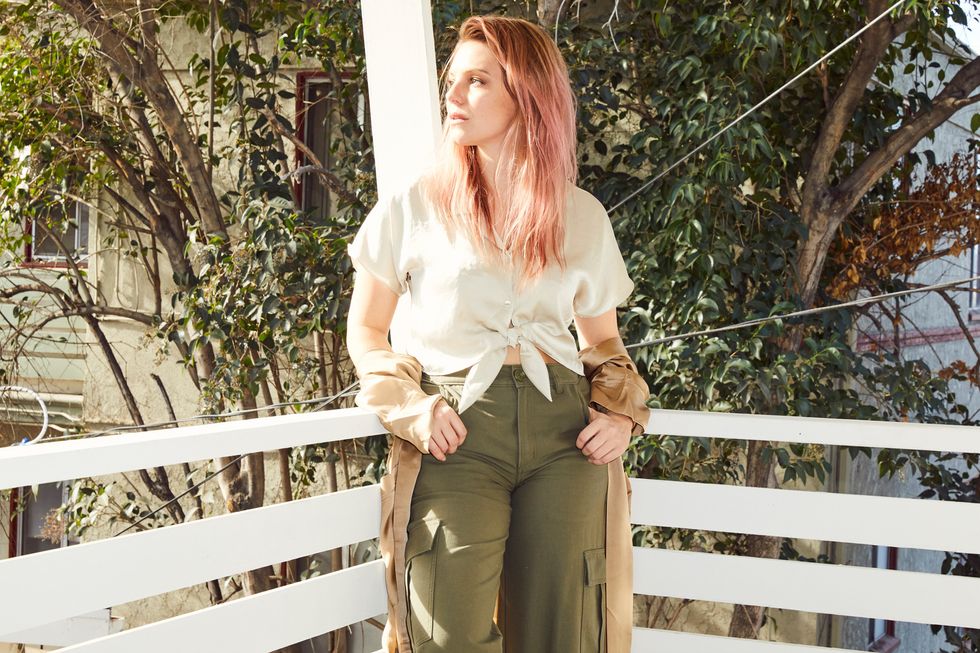 Is acting what you've always wanted to do?
"I started doing community theater when I was eight and always, in the back of my head, thought being an actor would be incredible, but knew it wasn't a very practical life choice. As I got older, I toyed around with the idea of being a doctor, or a high school math teacher, because I always really loved math, but at the same time, still had this burning passion to act. I think it's because I love the idea of getting more than one lifetime, and that somehow, by being an actor and getting to inhabit other people's stories, you get to be a doctor; you get to be a nurse; you get to be a teacher. So I applied for both pre-med and acting, but couldn't decide what I was going to do, so I took a gap year. And I ended up going and teaching English in Transylvania."
Whoa. So then how did you get back to acting?
"It was a really wild, transformative experience. I was living in such extreme poverty there, surrounded by people with such grace, and generosity, and love. It made me reexamine the way that I was thinking about the rest of my life. I felt incredibly lucky to be born in a situation where following my dream was an actual [possibility]. So I was like, 'You know what? If I have the opportunity to go to NYU for acting and do this thing that is a total pipe dream, I should just do it. If it doesn't work out, I'll do something else. But here I am, surrounded by these kids who will never be able to have that opportunity.' It really made me grab life by the horns and jump on. So I got an acting degree at NYU, and it's all just been forward from there."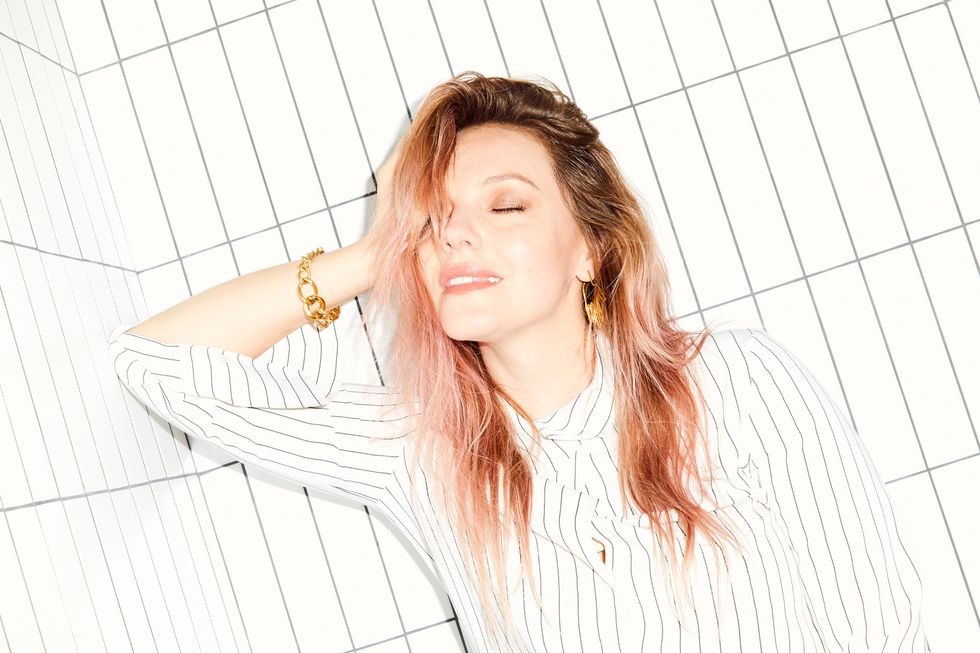 Now that you've been in all these Fifty Shades movies, do you often think about the characters and what they would do in certain situations?
"I've really grown up in a lot of ways over the past four years, with this [trilogy] as either the backdrop to my life or the thing that I was actively shooting in Vancouver. I think about Kate at varying degrees, depending on what's going on. What I really love about her is that she's a go-getter. Sometimes, I don't have that same personality; I tend to be a little bit shyer. So, I've been trying to inhabit that characteristic since the beginning of playing her on-screen."
Can you tell me a bit about Fifty Shades Freed?
"You kind of get to see all the story lines tied up. For Kate [Kavanagh], she's been having this love affair with Elliot, and you see that progress, so it's fun to have a little tandem story line along Ana's. And—as [it] happens when you graduate college, go out into the real world, and have new jobs and are facing 'adult' responsibilities—they still maintain a really close friendship, which is really wonderful. It's really nice to have a story that has a happy ending. It's a fairy tale. It's a fantasy of a true romance."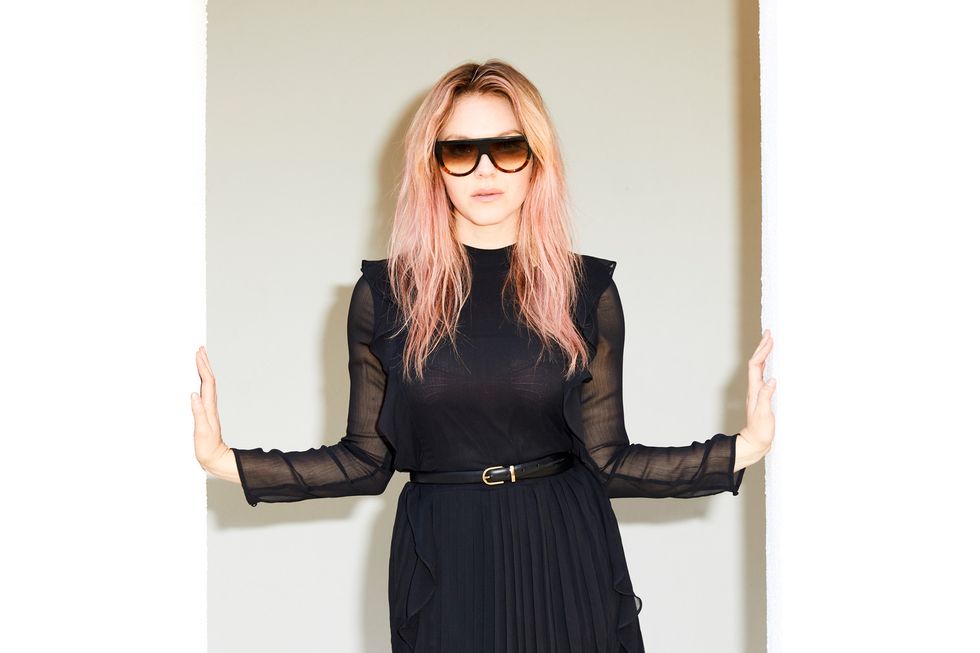 Are those the types of movies that you like to watch?
"I love a good rom-com. I just did a movie with Billy Crystal, [We Are Unsatisfied], so I re-watched some of his old movies just for fun. When Harry Met Sally is such a masterpiece. I also like the more dramatic, dark comedy, drama world. Like The Handmaid's Tale—which is not comedy at all. But that vibe, I think, is being found a lot on television right now."
Is it still true that you wouldn't work on a project that doesn't empower women?
"Yeah. I think about 13-year-old me, who was such a strong feminist. I've never lost that thread in my life; it's actually become more and more of a way that I define myself. It's important to me to put my actions where my heart is, and to not support stories that I believe are detrimental. Working with lots of women is really important to me. Female leads in films—it was so fun to watch Dakota work so fearlessly in Fifty Shades, and what an incredible example of an actress who took a film and made it her own. We are all in the same boat right now of being like, 'Finally!' Finally we're talking about this stuff [such as Time's Up and #MeToo] in a way that feels like it might actually be a movement. There's a lot of work to be done, but we're finally starting."
Want more stories like this?
The Life-Changing Lesson Supergirl's Melissa Benoist Learned from Her On-Screen Alter Ego
This British Actor Is About to Become the Next Liam Hemsworth
How a Vision Board Changed Katheryn Winnick's Life