Why These DJs Brought $1K in Cash to Their Coveteur Shoot
We talked fashion, music, and dollar bills with Cheat Codes.
Celebrity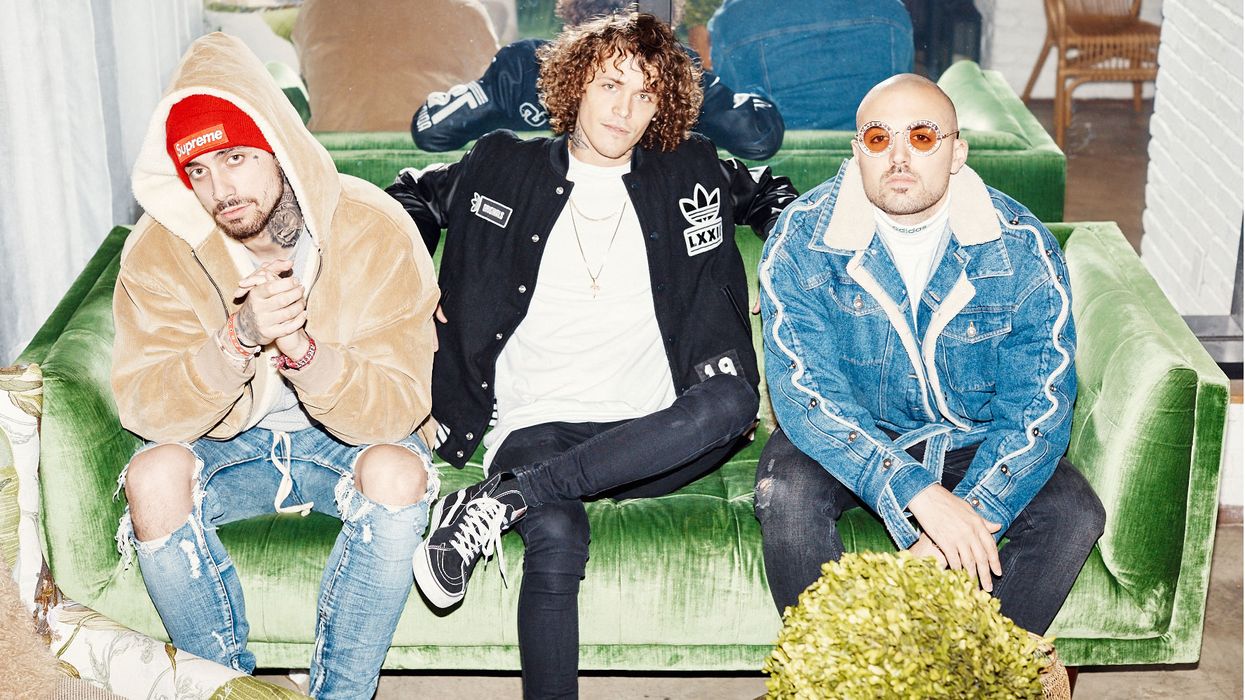 We like to go to bed early as often as possible (under-eye bags and incessant yawning aren't a good look at the workplace), so we tend to get our late-night talk show fix the morning after while getting dressed, or during a weekend Apple TV binge. Last night, however, we made an exception. Cheat Codes performed on Jimmy Kimmel Live! and, having recently met—and quickly bonded with—the L.A.-based trio, we needed to stay up and watch our boys.
Comprised of Trevor Dahl, Kevin "Kevi" Ford, and Matthew Russell, the group was born from Ford and Russell's shared misfortune. "Me and Matt became really close because we ended up suing this [producer] together that stole money from us," Ford told us when we visited Cheat Codes at their NYC hotel before their recent set at Lavo. "We sued him together, became best friends, and were like, 'Dude, screw everything, let's just become full-time musicians and do DJ music and live it up.' At that time, Trevor had just moved into Matt's house, and we made a couple songs together."
Among those songs were "Visions," "Adventure," and "Sex"—the latter of which garnered half a billion (with a "b") streams on Spotify. Then came "No Promises," their collab with Demi Lovato that you were probably singing and drunkenly dancing to all summer '17. We can confirm that getting ready with them is just as fun and upbeat as their music—complete with distressed denim, classic sneakers, and a bit of sentimental bling.
---
1/19
"I only use conditioner because my hair is very frizzy. I fried it with too much bleach. I can't remember the name of it, but it's my girlfriend's conditioner. I use that, and I use pomade sometimes. And I usually have braids. When I braid it, I put the pomade in it, do a bunch of braids, and then use hair spray." —Kevin Ford