24 Jackets You Don't Own but Should
From a vintage John Galliano to the classic puffer.
Fashion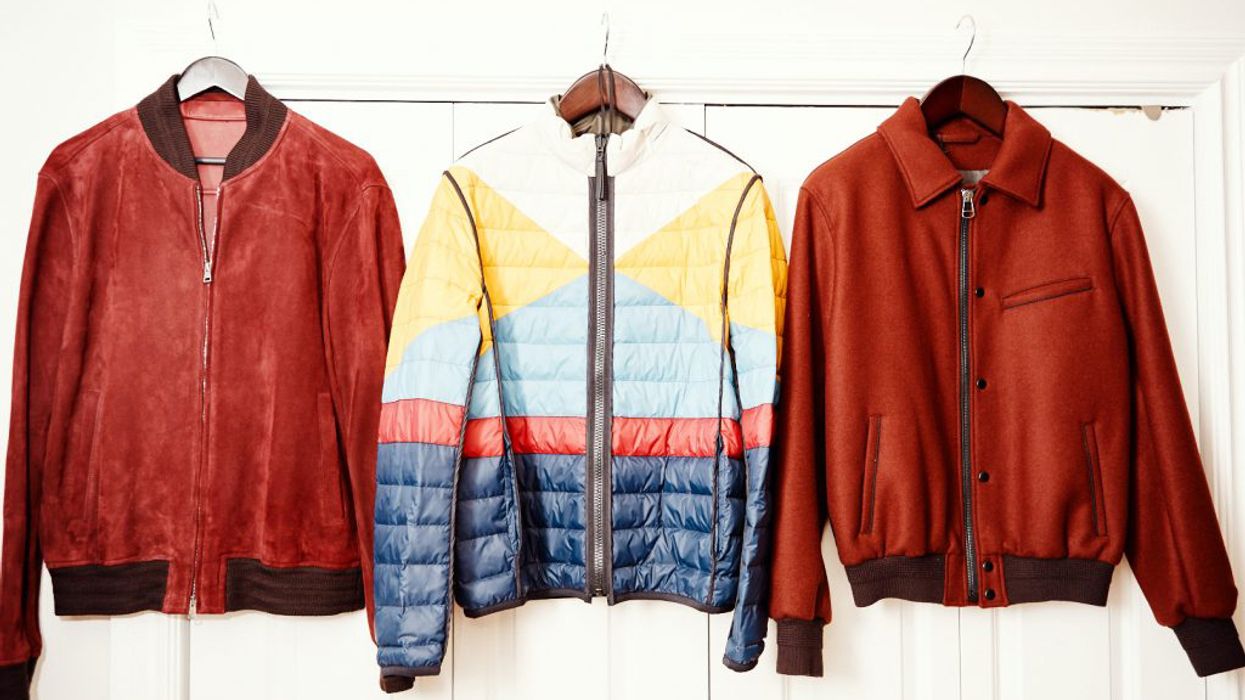 ---
1. Scout LA Vintage John Galliano Cowhide Jacket: You know you really want something when you dream about it, and I dreamt about this vintage John Galliano jacket last night. I fell in love with it, but can't afford it and don't think it will fit my broad shoulders. Does that stop me from doing insane financial gymnastics in my mind to think about ways I can somehow buy it just so I can keep it hanging in my closet to love forever? No.
2. PSWL Raincoat: I love extreme weather conditions. If it's raining or snowing, you can see me dramatically staring out of a window, looking like I'm waiting for my husband to come back from the war. The only issue I have with the rain is how it ruins my fluffy coats and I don't really own a single piece of clothing I can just throw on because I don't care what happens to it. That's where this PSWL raincoat enters the dramatic rainy-day movie daydream. I love everything about it, from the pink color to the drawstrings to the way it looks with leopard-print flats (also not ideal for inclement weather, but whatever).
3. Allen Schwartz Brooklyn Overcoat: This year was the first year I ever bought a puffer, and it's the most magical Sandy Liang that's the coziest, puffiest, softest thing I've ever owned. Also, three people this week called it "fly"! But before I found the perfect puffer jacket, I would make myself warm by wearing thinner jackets and lots of layers. This pinstripe jacket is the perfect addition to any outfit, and I can wear it all throughout spring, too.