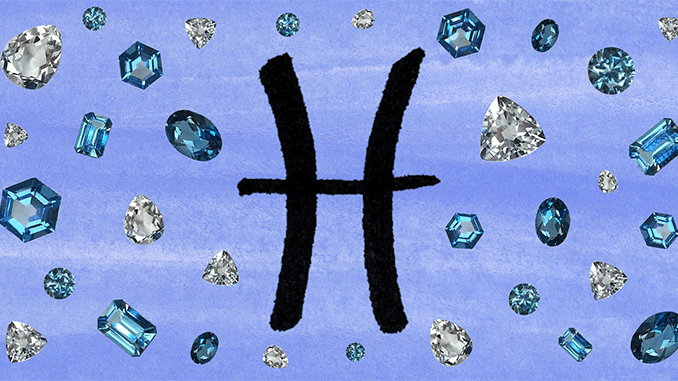 Horoscopes
FEBRUARY 19 — MARCH 20
Illustration
Hannah Becker
It's your world this month, Pisces—we're all just living in it. Once Venus slips into your sign on the 10th, you can charm your way into just about anything you want. Communicative Mercury and the sun into your sign on the 17th and 18th amplify the sweet-talking effect, but just make sure you're using your powers of persuasion for the right reasons! You're especially glamorous on the weekend of the 23rd, when social planets Venus and Mercury and magical Neptune in your sign align to help you cast a beautiful spell. Still, the most important moment this month comes on the day after Valentine's Day, when an Aquarius solar eclipse in your spirituality sector opens you up to the more unseen elements of life. Whether it's yoga, tarot cards, or writing down your dreams, something mystical is happening here!
What to do for Valentine's Day: Get your aura photographed. It's like a photo booth, but better! Everyone from Alexander Wang to Tory Burch have done it, and you'll love having a unique souvenir of your day.
Want more stories like this?
The Best Workout for You According to Your Zodiac Sign
The Hottest Places to Have Sex Based On Your Sign
The Lipstick Shade You Need In Your Life According to Your Zodiac Sign