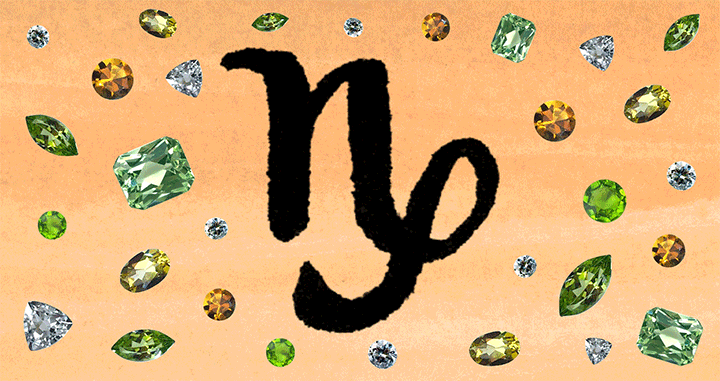 February 2018 Horoscopes: Capricorn
DECEMBER 22 — JANUARY 19
Secure the bag alert! Your business intuition is always off the charts, but when an Aquarius solar eclipse lands in your money zone on the day after Valentine's Day, you sniff out a major opportunity to up your income. Aquarius is always thinking about the future, so you'll definitely be playing the long game, but what you start now pays off over the next six months. The sun into your communication sector on the 18th helps you sweet-talk your way into getting what you want, so do as much networking now as you can! Personal planets Venus and Mercury in alignment to magical Neptune on the weekend of the 23rd put just the right people in your orbit to help you pull off your new plan. Neptune can be tricky, so make sure someone isn't trying to pull one over on you. Cover all your bases, and you'll be on your way to success in no time.
What to do for Valentine's Day: A ritzy wine tasting. You deserve to treat yourself to something fancy after this impressive month, and your partner will be happy to join you.
Want more stories like this?
The Best Workout for You According to Your Zodiac Sign
The Hottest Places to Have Sex Based On Your Sign
The Lipstick Shade You Need In Your Life According to Your Zodiac Sign