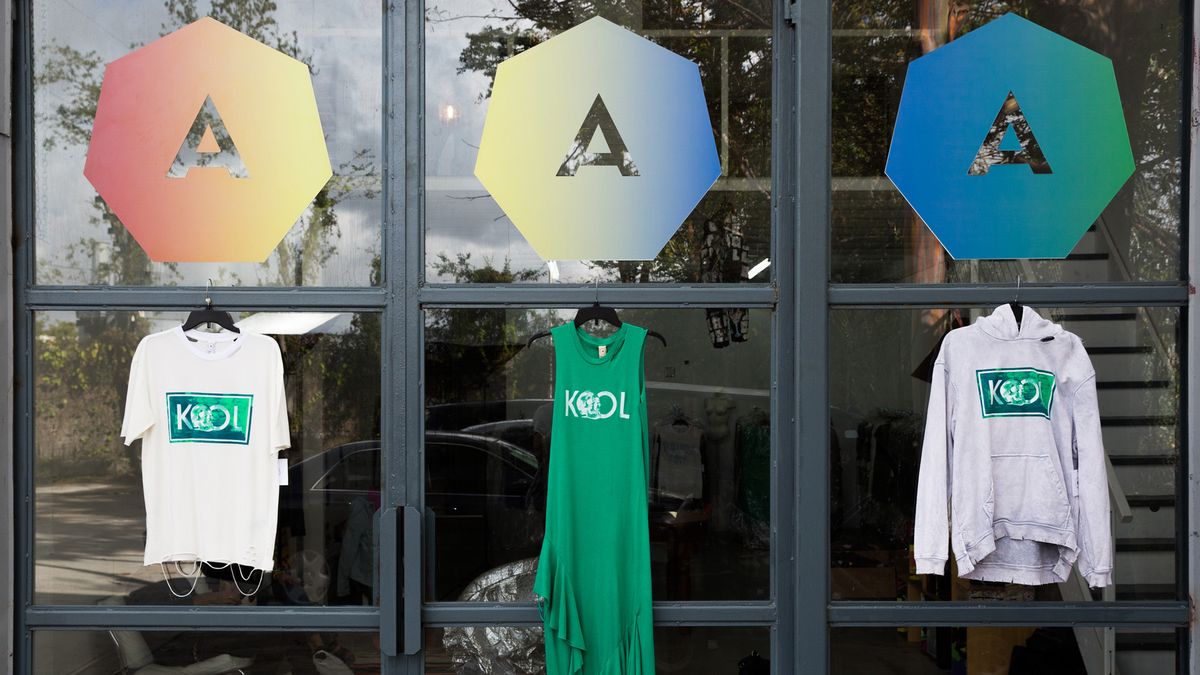 Designers
Alchemist may not be new to the industry, but their new luxurious in-house label is, and it's turning quite a few heads.
Alec Kugler
A trip down to Miami wouldn't be complete without hitting up the legendary Alchemist store, located on the fifth level of a South Beach parking garage. The shop carries some of the most sought after streetwear and luxury brands, like Mastermind, Chrome Hearts, Readymade, and Vetements. For years they've been hosting pop ups and activations with the likes of Colette, Snarkitecture, and Jerry Lorenzo. Within the past year, much to everyone's approval, they've launched their own in-house namesake label. If you've seen the orange fringe jogging pants Travis Scott wore on the cover of "Butterfly Effect" or the green leather track pants that J Balvin has been sporting, then you're already familiar with the collection.
The brains behind the coveted brand are the cool and stylish couple, Erika and Roma Cohen. We've been lucky enough to dive into the depths of Erika's Givenchy and Céline-clad closet, but we had yet to sit down with both creatives together and chat about their new luxurious line (think: wire-embroidered sweaters and hand-distressed pants), their new studio space, and their plans to move into fragrance and footwear.
---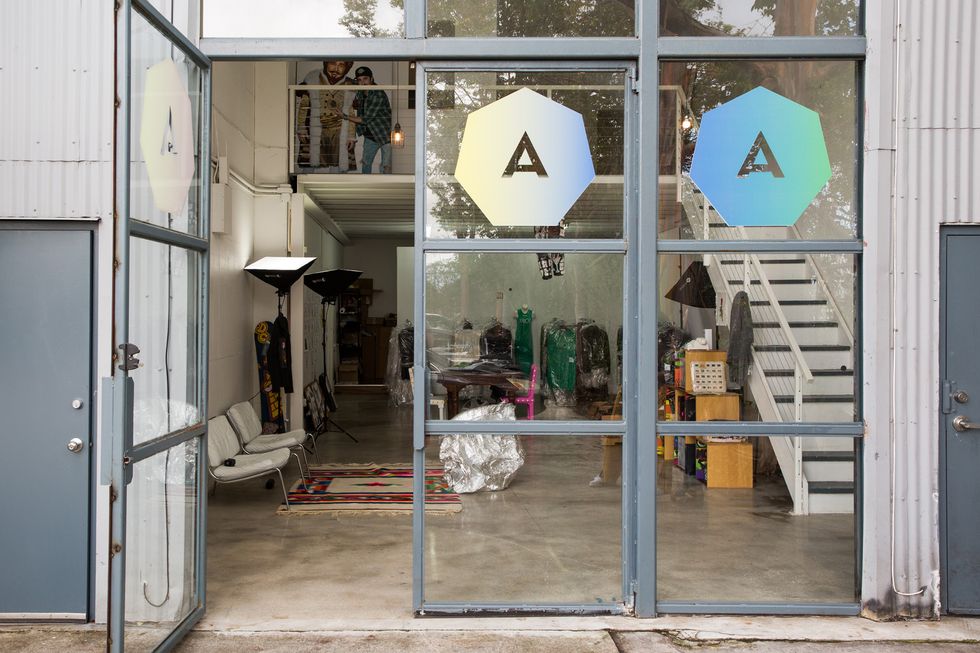 Why they landed on *that* brand name:
Erika Cohen: "I thought of the name [Alchemist], I just liked it and the meaning. In retrospect, it's been a really great name for us because it's all about transformation. We've done so many things in our career as the store, we've transformed so many different things, and now we're transforming into our own label as well."
As the brand expanded, so did the need for a space to be creative in:
Roma Cohen: "The brand identity is always meant to have the feeling that we're from Miami—the stores are from Miami, the photographers we use are from Miami, the models we use; all of it. This space has a lot of great history, this whole area is called Lemon City and it feels very much like a real-deal Miami place, more than just being in South Beach. The stores are very much about the architecture. Here, it's really having a place where we can get creative. It's very homey, but very true to Alchemist's spirit at the same time."
When they couldn't find what they were looking for in the market, they went out and made it themselves:
EC: "We saw a shift in the whole market where, for us, we were missing something, something that we wanted to see and wanted to sell to our clients. [Our label] started as a small project and it blossomed. We started with the capsule Paradise Lost; very simple t-shirts and hoodies."
RC: "It's really not about a fashion thing or about a street movement, it's more about lifestyle. We did a pop-up in Paris when we launched the brand, in Palais Royal, and we took over a space that was a 300-year-old coffee shop called Café Corazza that Napoleon used to go to. We collaborated with famous maisons like Ladurée—[there was] Alchemist coffee, Alchemist juice, Alchemist placemats, Alchemist mugs. We're not coming to the table to say, 'we are fashion designers.' We're not, we didn't go to school for that. It's a business. We want to make things that are real and what we want to wear, what we want to sell."
The term Paradise Lost is a direct reference to Miami:
EC: "This is about Miami, so we wanted to reference the Miami heyday that you read about, like in the '80s."
RC: "What's cool is Paradise Lost itself was the cover story title of a Time magazine from like 1981. It was called Paradise Lost with the map of Florida. It was this iconic cover about the Marielitos and all these gangsters, cocaine cowboys, and crazy stuff that was happening. We took the name and then referenced things that we loved as a kid. Like Nirvana—it's the iconic 'Nevermind' font identity [on the items] and we worked with this artist Othelo Gervacio [for the collection]. Everybody really digged it because it was something that was close to home."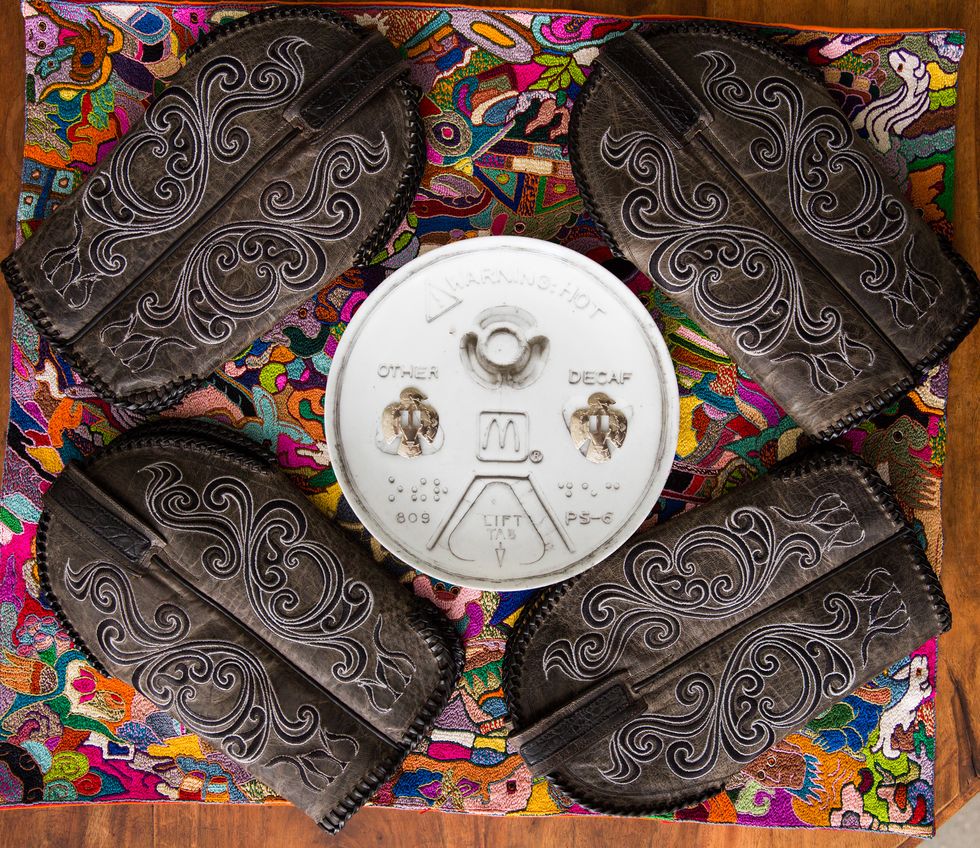 The fringed joggers were made with Travis Scott in mind, but they never imagined to see them on the rapper's album cover:
RC: "Honestly speaking, the Travis thing was crazy. We made these joggers that we call 'Know You Rider' joggers—named after a Grateful Dead song—and when I made them I swear to you I told Erika, 'these are for Travis Scott.' Straight up. Then he was the first one to wear them, on the cover of 'Butterfly Effect.' It became this iconic jogging pant; Migos was wearing them, and I guess Offset gave them to Cardi B, and Cardi B had them on Instagram [saying] something like, 'These are my sweatpants now'. A lot of people started wearing them from J. Balvin to Hailey Baldwin—all these great influencers. It definitely helped to spark interest in the brand."
A wire-embroidered hoodie was their next sought-after item:
RC: "[The hoodie is] not commercial at all, it's super expensive. We couldn't even make more than 19 or 20 of them. We saw this sketch from somebody on Instagram and it was that classic picture of Kurt [Cobain] looking at the bird. We worked with this guy Tool, from a company called Truth Never Told—he's literally one of the best embroiderers in the country and the sweater is a work of art. The bird is chain stitched and the Kurt part is literally wire-embroidered by hand. Which yeah, he told me it hurt. He wanted to make five."
EC: "People wanted to buy more so he was able to do—I think we ended up doing 18 worldwide."
They're using couture techniques to make sweatpants and hoodies:
RC: "The hoodies that we do, they're Japanese French terry, it's really heavy, super washed out or there's an acid wash to it, and then it's all original print work, original cut, and hand distressing. The joggers are ikat fringe that have been overdyed and overdyed. It sounds stupid but it's literally like making a couture jogging pant because of the craftsmanship that goes into it. That's why they're expensive. It's not because we want to make these things expensive; it's just we're trying to do something that has never been done. When we lined a hoodie in fur, we went to this company that only works with CHANEL, they've barely ever made clothes before. The fur is crazy, it's from the Cognac region, they put the animals to sleep with classical music, they feed them from five star chefs. It's like the Kobe beef of fur. We're not trying to be a luxury brand, we just happen to like luxurious things."
We can look forward to seeing more collaborations, fragrance, and footwear from Alchemist:
RC: "In the art world of things, we have some new people that we're working with like Dr. Woo. Ashley Bickerton—I fell in love with all of his work and we're doing some really cool things with him. More things with Othelo [Gervacio]. We're getting into shoes, fragrance, things like that. We're working with the master fragrance guys and one of the best shoe factories in Venice—they make some of the best shoes in the world. It's really exciting to dive into these different worlds and then connect it with ours."
Want more stories like this?
These Gemstone Manicures Are Worth the 4-Hour Application
How the Museum of Ice Cream Became One of the Most Instagrammed Spaces in the Country
A Father-Son Duo Created the Starbucks of Cannabis