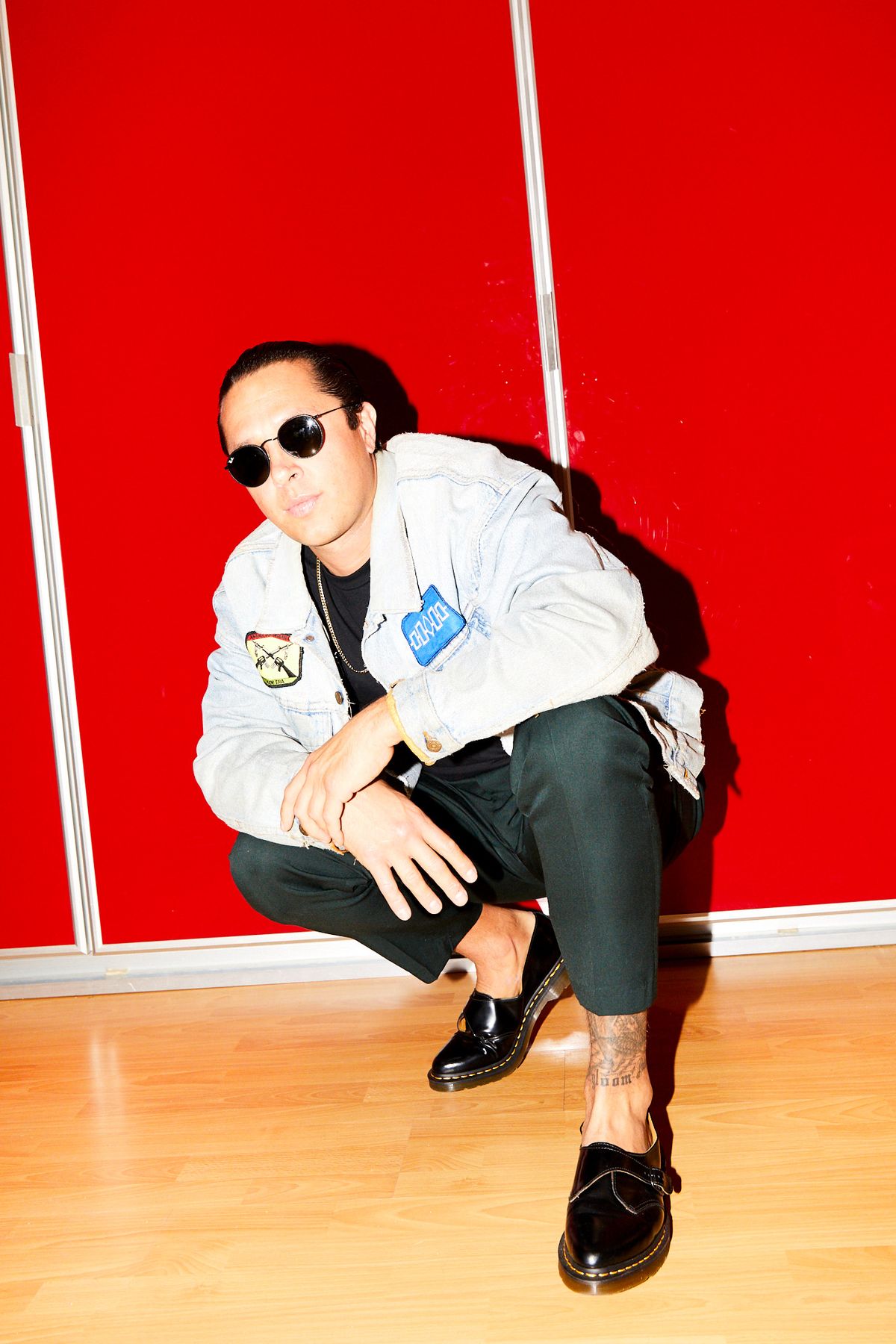 Closet
The designer created his brand as a love letter to Venice. Los Angeles.
Tristan Kallas
Noah Lehava
Welcome to the bullsh*t-free zone, friends. It's surrounded by orange trees, resides in Studio City, and features a particularly tempting pool. It's where 
Spanto
, the founder of Venice-born streetwear brand 
BornxRaised
, calls home—that is, until he makes his return to Venice with his soon-to-be-complete home. As far as authentic-to-the-core brands, BornxRaised is it. You see, Spanto, along with his biz partner
2Tone
, aren't in the business of creating something just so it sells—they set out to make clothes as a sort of love letter to the neighborhood
—
a "slice of heaven" as Spanto so affectionately describes it
—
they saw slowly gentrify. The brand was also a way to channel the anger they felt when this oft-referred-to-as-seedy Venice, which they loved so much, was becoming the land of pinot grigio, green juices, and
ashwagandha tinctures
—it was their resistance piece of sorts. It's not surprising, then, that BornxRaised has garnered a devoted cult following, and now a collab with Converse. The pony-haired Jack Purcells, which will be available in jet-black and whisky, are a direct influence of Spanto's personal style—not only because "Venice boys wear Converse," but because it
'
s his very own pony-haired moto jacket that sparked the idea. And when it comes to his wardrobe, it's a reflection of every stage of his life: his teen years of drinking 40s on the beach and wearing vintage, his Native American roots, his stint in a gang where he developed a love for the polished, perfectly ironed aesthetic and box-fresh sneakers, to now, where the nostalgic influence of Balenciaga puffer coats gets his wheels turning. There were no limits when we sat down to chat with Spanto about the launch of BornxRaised, how his cancer diagnosis (which came shortly after the birth of his brand) changed his life in a positive way, and the heydays of Venice in the '90s.
Click through for all the vintage he stole from his dad, a sneak peek at his Converse collab, and his cache of Acne and Balenciaga.