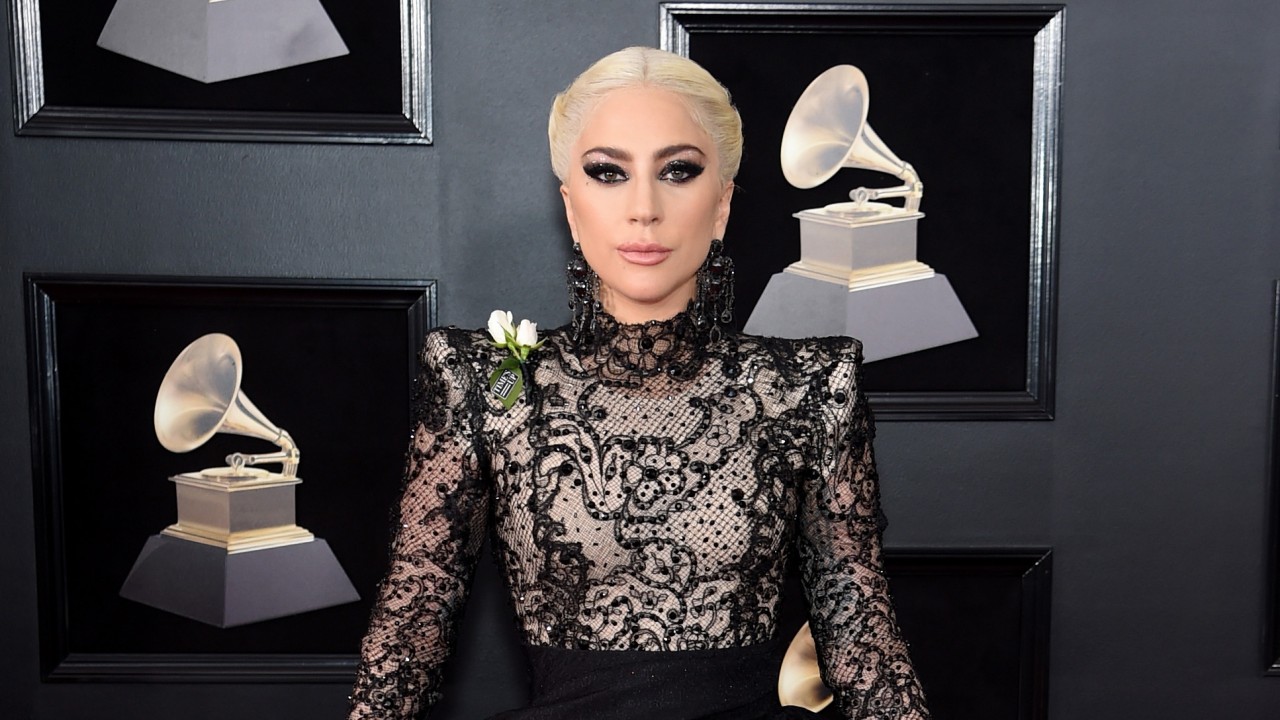 Is This Lady Gaga's Tamest Grammys Outfit...Ever?!
We're looking back on her past looks from the awards show (like that time she showed up in an egg).
When Lady Gaga arrived on the Grammys red carpet, we could hardly believe our eyes. Was that really her?! In an all-black, high-neck lace ensemble, complete with a full skirt and a pulled-back, elegant 'do? You betcha, and of course she was beautiful (and let's not ignore that pink diamond maybe-engagement ring), but...where was the crazy? We're used to seeing Gaga in full-length Brandon Maxwell gowns while promoting her acting projects, but this was perhaps the first time she's ever shown up to the Grammys—where she's worn her fair share of out-there looks—in something so tame. So we went back to investigate, and sure enough, it's quite the contrast. Click through below for a look back.