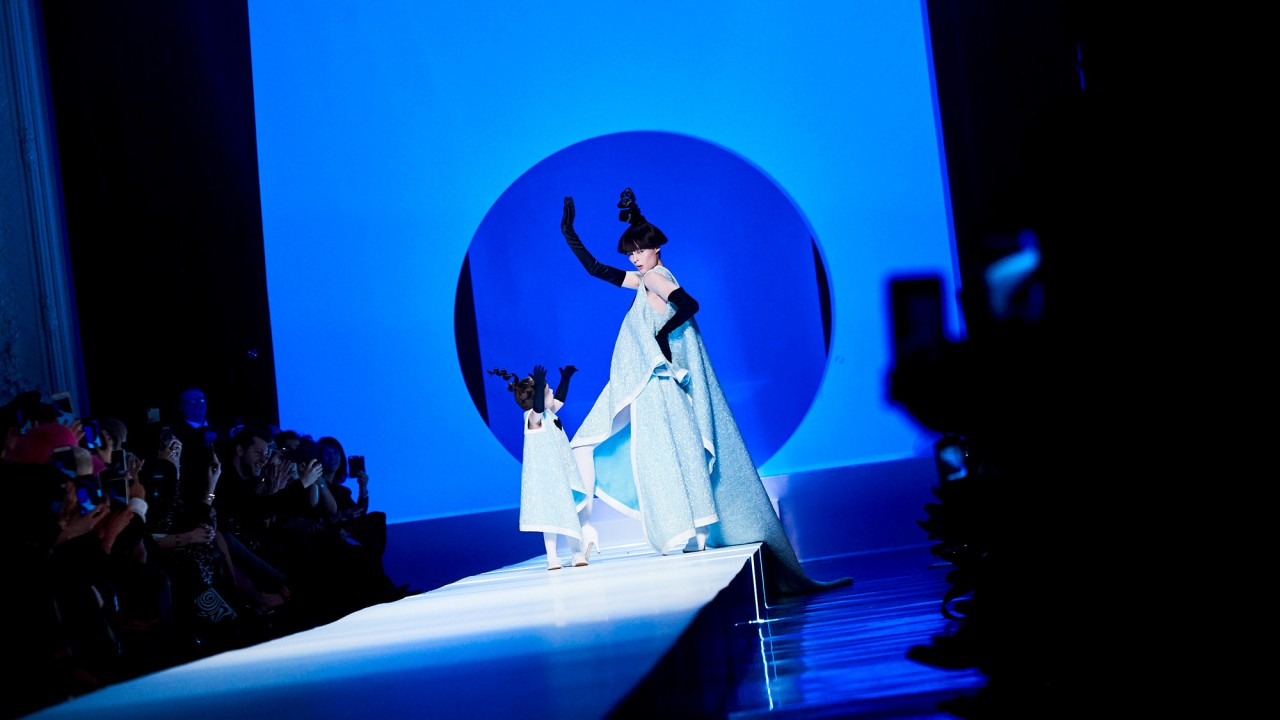 Coco Rocha's Daughter Made Her Couture Debut at Jean Paul Gaultier
This is officially the era of supermodel-spawn.
Whoever said models don't have personalities has never met the crew that walked down the Jean Paul Gaultier runway. This diverse group of women had a virtual walk-off while modeling the '60s-inspired couture collection. Guests, including Pierre Cardin and Nicolas Ghesquière, whooped and clapped as models tried to out-pose each other.
For his spring 2018 collection, Mr. Gaultier paid homage to iconic designer Pierre Cardin, whose own work came to define the Swinging Sixties. Mr. Gaultier's first job in fashion was as Cardin's studio assistant.
"I did the collection as an homage to Pierre Cardin. I tried to show the freedom he has in his creations," the designer said of his collection. "In some ways, I'm going back to my roots.
References to Op Art opened the show with monochrome tunics and suits with contrasting fins. Tailoring, of course, took center stage. Trench coats were re-worked with a Judy Jetson-esque twist, while dresses ranged long and fluid to one that looked like a piece of ribbon wrapped around the model's body. Day Glo dresses and suits were paired with matching wigs, and prints were wild and bold.
Coco Rochas, who is a veteran of the Gaultier runway, modeled one of the final looks with her daughter, Ioni, in matching ice blue dresses. The adorable two-year-old copied her mother's poses as they walked down the catwalk hand in hand.
Check out the slideshow below to see more from the runway show and what the designer said about his collection after the show: