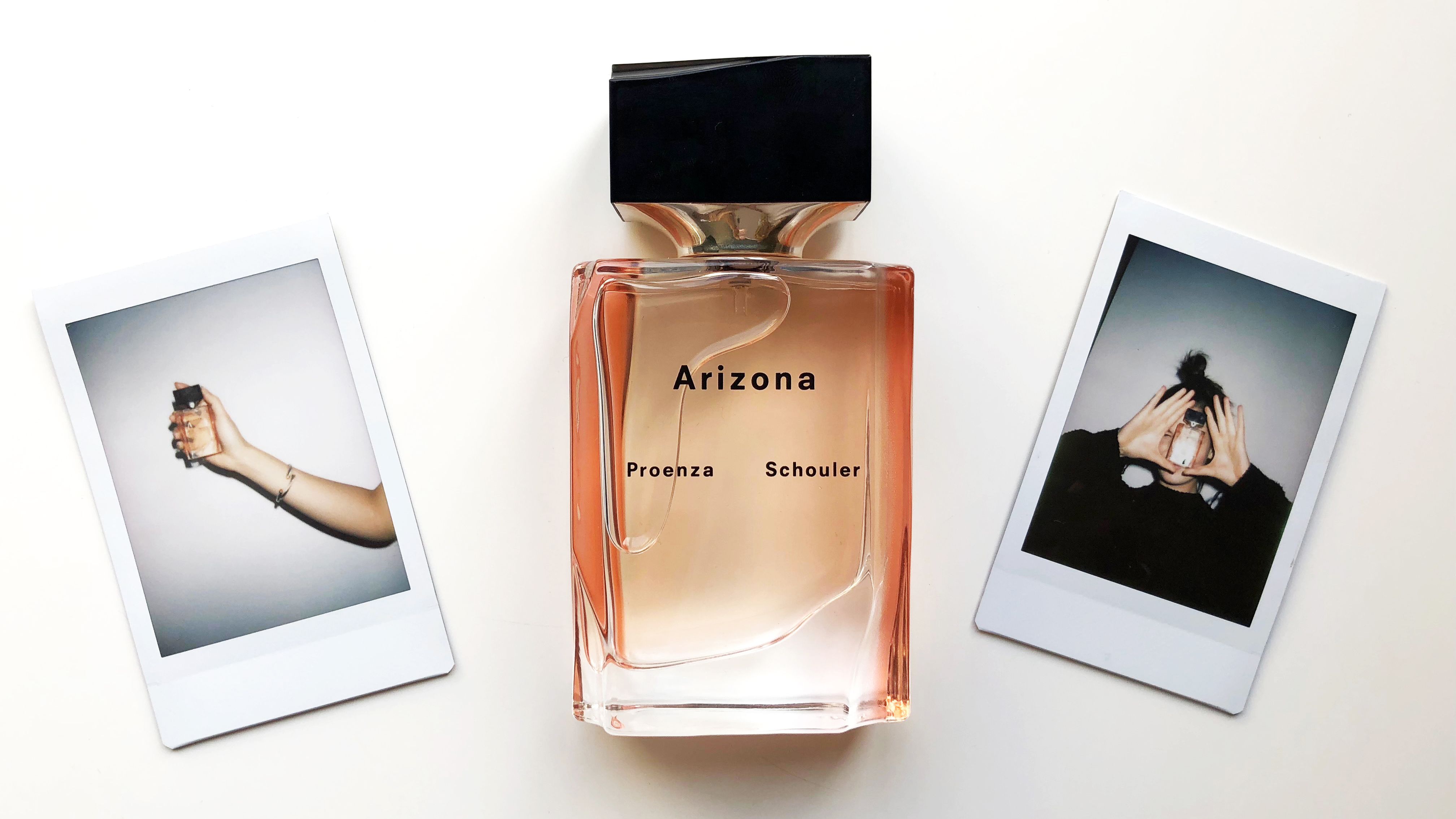 Series
According to 6 of our editors.
Rumors of cool-girl favorite Proenza Schouler's first fragrance have been swirling throughout the fashion industry for years, and now the eau de parfum, named Arizona, has finally arrived. Inspired by the designer's post-fashion-week trip through the American Southwest, the debut scent is the result of two and a half years of planning and testing, all to encapsulate the spirit, beauty, and mystery of the desert landscape. Two notes dominate the blend: a rich orris (aka iris flower root) and blooming white cactus flower, in hopes to invoke the wearer's own adventurous "Arizona state of mind." As Jack McCollough said to Vogue, "When we finally embraced that feeling, to properly unplug and get back in touch with ourselves in some way, it just felt like the ultimate luxury. We wanted to bring that into this project." The fragrance is available February 10th exclusively at Saks Fifth Avenue.
Want our take? We got our hands on the stunning, hewn glass bottle and eagerly passed it around the office to test. Below, our thoughts.
---
1 / 6
Meg Gegler, Audience Development Coordinator: Having grown up in Arizona, I have very distinct memories of the smell there. The closest thing that I can describe it as is petrichor: the smell after it rains. Although I was expecting a similar scent with Arizona, it did not smell like my post-rain desert memories. However, my co-workers described this scent as "very Meg"—subtle, yet powerful! I am actually a huge fan of this and would totally test it out for longer.