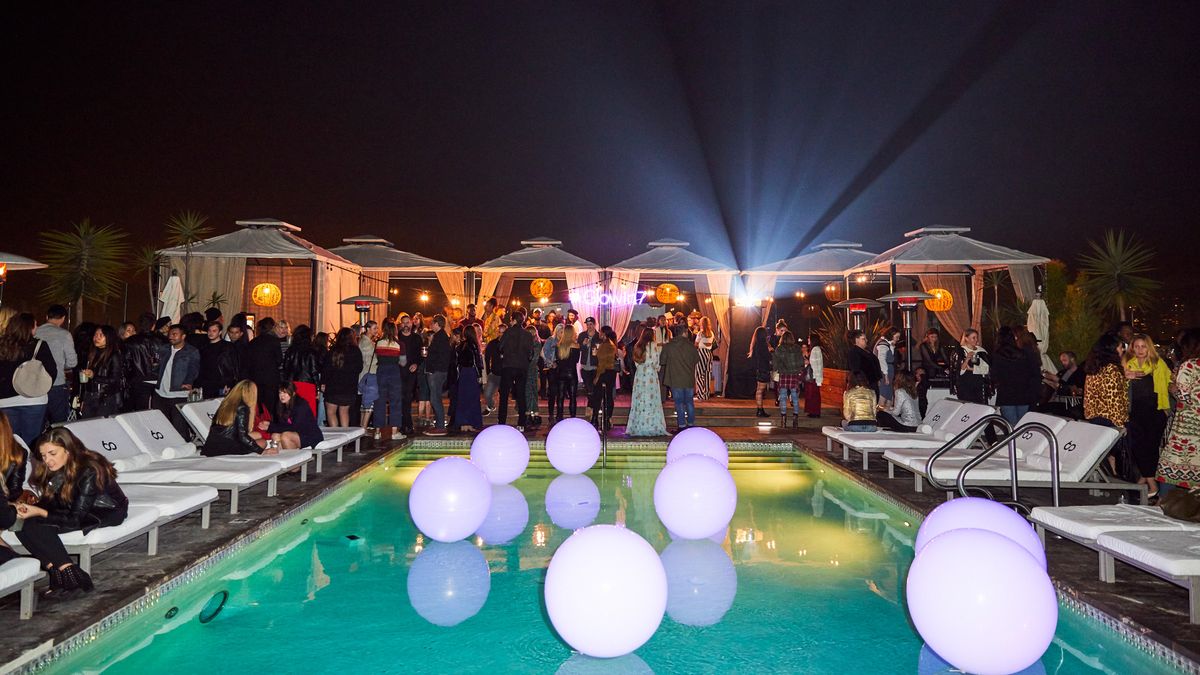 Entertaining
We partnered up with No7 to celebrate their latest launch at our own little Glowasis (with a rooftop pool, of course).
Tristan Kallas
Personal care is always big on everyone's list come January 1st. And despite the dedication and commitment, it can be hard to get that "glow" a good skin-care regimen provides when it is -20 degrees in our HQ city of New York. So when we heard our favorite UK import, No7, was heading to Los Angeles for the launch of their new Early Defence Glow Activating Serum, we quickly jumped on board, determined to get our glow on.
To celebrate, we took over the rooftop of the Sixty Beverly Hills with our very own Coveteur x No7 Glow-asis. (The serum protects skin against pollution, promotes renewal, and calms skin's reactivity to internal and external stress, resulting in glowing skin in just seven days—hence the theme).We lounged poolside with custom cocktails, music by our friend (and photog!) Leslie Kirchoff, and glowing pool decor (natch) with some of our nearest and dearest (to name a few, Shannon Purser of Stranger Things, Sarunas Jackson and Michael Broderick Hunter of Insecure, Sammi Hanratty of Shameless, and more). We capped off the night with tarot card readings by Angie Banicki, who told us: With a little help from No7, glowing skin is definitely in our future.
---