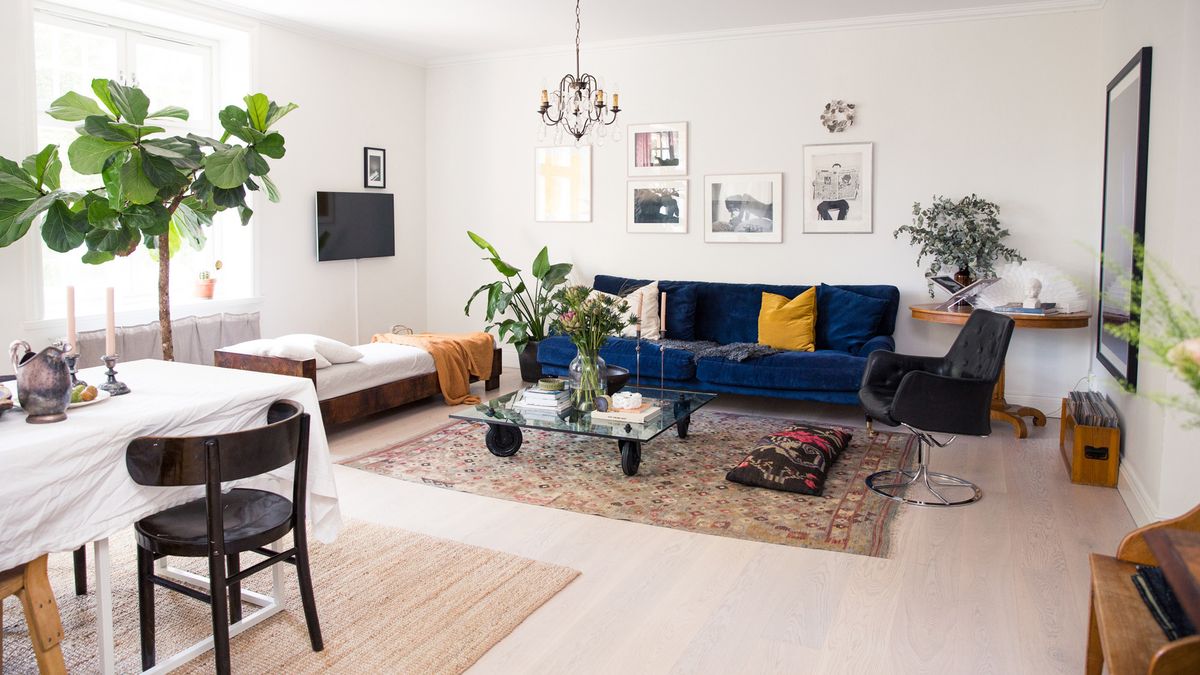 Interiors
Inside a Minimalist Scandinavian Home Filled with Kilim Rugs and Vintage Furniture
As if we weren't already obsessed with Swedish design.
Alec Kugler
Even if you've never read a home decor blog or set foot inside an IKEA (do such people really exist?), you've likely witnessed the huge impact Swedish aesthetics have made on modern interior design. The Danes may have given us hygge, but the Swedes have influenced every ergonomic birch table or stylishly neutral color scheme on the market today. So, naturally, after finding ourselves in Stockholm late last year, we had to see the pinnacle of modern minimalist design in person, and what better home to visit than that of fashion-veteran-turned-food-blogger Sofia Hagalund Wood?
Conveniently, Wood (who worked for designer Filippa K for over a decade) also moonlights at a Scandinavian auction house, where she is able to snag the kind of incredible vintage pieces that had us swooning as soon as we walked through the door—think Turkish kilim rugs and elegant daybeds. After indulging in her homemade kanelbullar (a tastier cinnamon bun) for traditional Swedish fika—or afternoon coffee-and-pastry break—she shared the origin of her effortless eye for design, as well as her and her husband's refreshing philosophy towards stylish childproofing.
---