NYC's Cult-Favorite Fitness Studio Founder Once Hated Working Out
How Bari's Alexandra Bonetti Perez learned to love working out and turned it into a successful career.
Fitness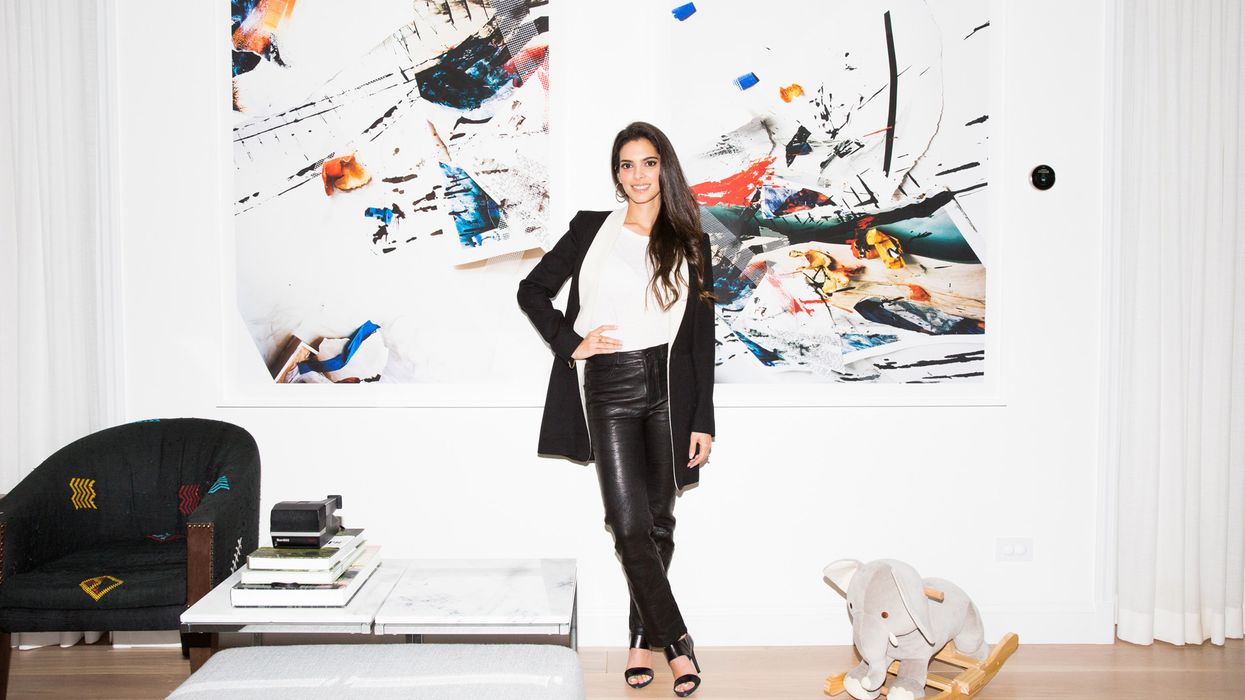 There's nothing more relatable than hearing Alexandra Bonetti Perez, founder of Bari Studio, a New York-based fitness studio that's garnered one hell of a cult following, utter the words "I was scared of fitness, I was allergic to it. How could a successful wellness entrepreneur have hated something she's created a career out of? How did she turn disdain for fitness into a passion? And create an addictive, unique workout? (We tried it for five weeks, and it transformed more than just our bodies.) We caught up with Bonetti Perez at her Manhattan studio to talk about the moment she realized she needed to make a life change, how she fell in love with the power of fitness, and why she doesn't set restrictions on vacation.
---
How a prior disdain for exercise evolved into a successful fitness career:
"I've never been a fitness fanatic—I never grew up doing sports. I was scared of fitness, allergic to it. I couldn't throw or catch a ball for my life. I always stayed away from movement. I graduated college and started working hundred-hour weeks—super intense, weekends, long nights—and a lot of travel. A few years in, it really caught up with my body; I was exhausted, and I felt terrible. I was always tired, wasn't sleeping well, and gained a ton of weight. It just got to a point where I was like, 'I need to do something about this,' and take control of my body and my life and how I felt about everything. I started going for really short runs, and I loved it. Every city that I landed in, I would just go for a run. It was a really different, fun way for me to get to know where I was working that week. Those runs just changed everything. I started losing weight, sleeping better, and really got addicted to the power of fitness.
"Running, or for me at least, was great, but it wasn't a 360 approach. So I started going to the gym and did some weight training, worked on my abs, Pilates—I started doing all these different methods, and I didn't have time for all of it. I didn't have time to be going so many different places, so I started creating my own thing at the gym: sort of mix-and-match of a bunch of workouts that work for me—[a] well-rounded, hour-long workout. Five years in, I'm consulting, and I was thinking, What's next for me? Where do I want to go? I was on vacation with my family, and my mom was like, 'Why don't you do something in fitness? You're so into it,' and I was like, 'That is the most ridiculous idea I've ever heard.' That night, I couldn't stop thinking about it. I put my business plan together, and six months later, I quit my job, got certified in Pilates, and opened Bari."
For someone who has never done Bari, it's…
"A really good cardio-sculpting recipe that makes you feel amazing. What I always tell people is: It's a method that feels unexpected but intuitive. There are movements that you've maybe never done before or have never mixed in the way that we mix them, but when you're in them and doing them, they just feel really good on your body."
What wellness means to her:
"Being truly happy with yourself. You can't really be happy if you don't feel good, something hurts, or you're not sleeping or you're not eating well. That can really run your body down, and if you have a run-down body, it's just hard to operate as a happy person. When you start making decisions for yourself that make you really happy, like, do you want to pursue this career? Do you want to be a mom? Do you want to work out every day? I think that leads to well-rounded wellness. What ties everything together for me in fitness is that fitness makes you confident about yourself, and when you're confident, you make those decisions for yourself. You stop thinking about what other people want or expect from you."
The one thing she can't go a day without:
"Meditation. I do Vedic meditation, and I meditate twice a day for 20 minutes. It sounds like a ton of time, but it has been a game-changer in my life."
What she thinks is too oft overlooked:
"Sleep, for sure. I think sleep is so, so basic and important for health."
How she gets a good night's sleep:
"I think sleep is a discipline. Going to bed at the same time, early enough to really give you a good rest. In the past three weeks, my husband and I have started turning off our phones two hours before we go to bed. When we first set that goal, we thought it would be absolutely impossible to do, and then we started doing it, and it's been really nice. I enjoy my evenings when I'm not connected to phones."