This British Actor Is About to Become the Next Liam Hemsworth
It's hard not to see the comparisons.
Celebrity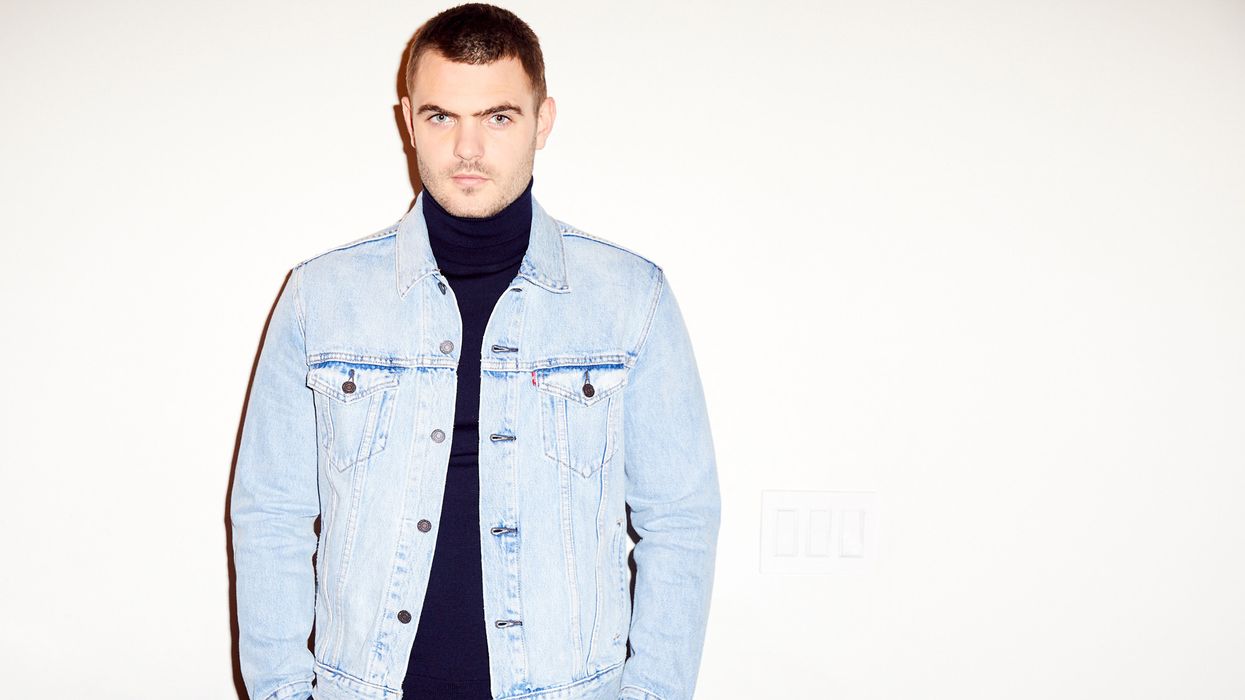 It goes without saying that Alex Roe is one of those guys you won't soon forget. For starters, the actor—who speaks with a British accent courtesy of his hometown of London—is pretty easy on the eyes, partly due to his own green pair, slightly hidden by thick, unruly brows. He's also about to be everywhere: After appearing as the lead in the new film Forever My Girl, out now, Roe will be coming to TV in March, playing Ben in Freeform's new sci-fi show, Siren.
So, if you hadn't immediately Googled Alex after watching The 5th Wave back in 2016, allow us to make the introduction. Speaking with him after our shoot at Kettle Black in L.A., before his bound-to-be busy year, we got the full story, from his secret singing ability (even he was surprised) to his resolution to learn how to cook Japanese soul food (which sounds amazing). We have a feeling he's about to go the Liam Hemsworth route—the romance movies, sci-fi roles, sexy accent, etc.—don't you?
---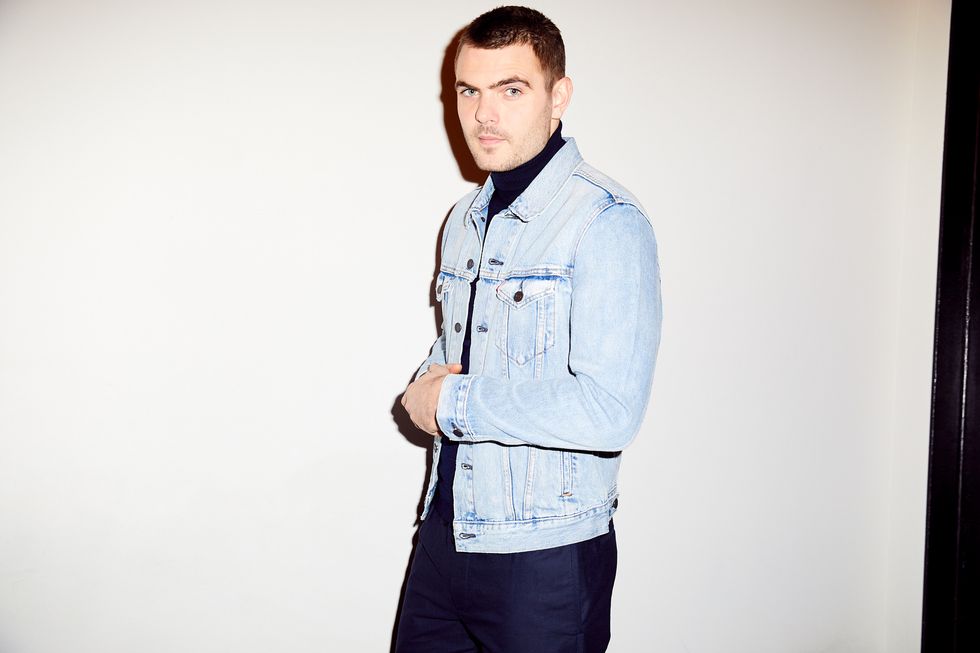 What was it like playing a country singer…when you're not a country singer?
"I'm not a singer, and I'm not from the United States. But I randomly listened to country music growing up in England. My dad would play old songs like 'A Boy Named Sue' and 'Ruby, Don't Take Your Love to Town,' and I was obsessed with Elvis Presley. To a point where my family, if it was Christmas or something like that, they'd always get me an Elvis LP. My auntie—who's a Scottish jazz singer—was massively supportive of me liking Elvis. So when this [movie] came up, I was like, 'This is the closest I'll ever get to playing Elvis Presley.'"
Was the accent hard at all?
"As English people, we grow up with all sorts of American accents on TV and in movies. I think just surrounding myself with it while I was getting ready for the role enabled me to be a little bit free with it. I stayed in the accent while I was on set, so it wasn't until the wrap party that everyone heard my actual accent."
And you really weren't a singer before?!
"Not at all. That was part of what drew me to the project—the chance to flex that muscle a little bit. I've been kind of a closeted singer for a really long time; I would sing around the house and in the shower. But this is the first [time] I've sung in an audition. I was genuinely surprised when I finished and they seemed to really like it."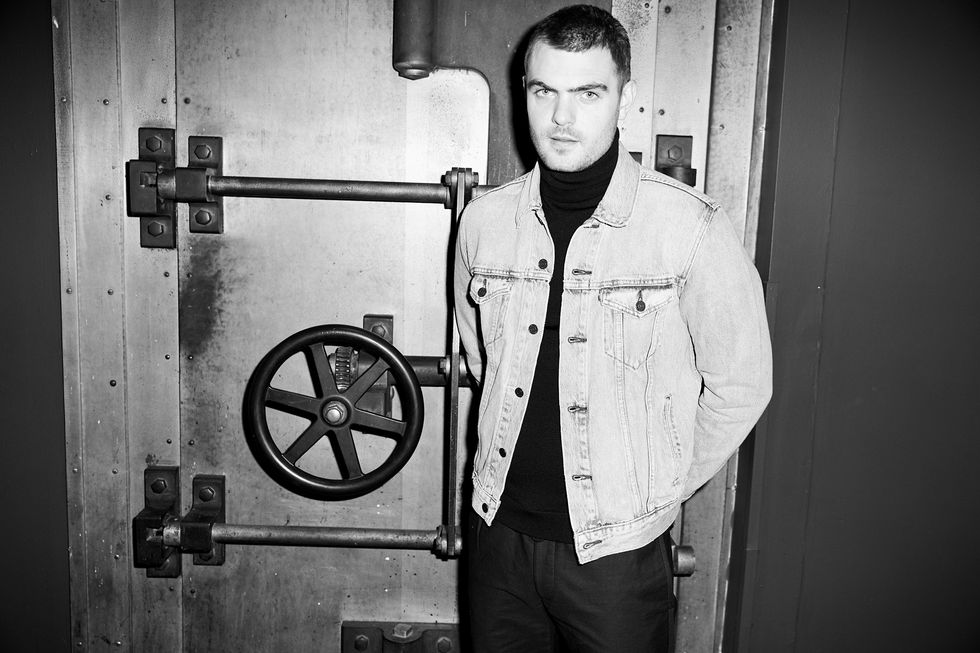 You also have a show coming out in March, Siren. Do you believe in mythical creatures at all?
"I think there are some—especially when it comes to the oceans, which is basically what Siren is about. My character has a line in the pilot [about how] 95 percent of the ocean remains unexplored. So there's the idea of the potential of some sort of mythical creature existing down there, and just how much of the creature is based in myth, and how much of the myth that we, as humans, put around it. I was randomly in a hotel and watched Finding Bigfoot, where people travel around trying to find Bigfoot. These guys dedicate their lives to finding this Sasquatch. There are a lot of people that are very, very certain about these things, so I wouldn't like to write it off."
Do people ask you about your eyebrows a lot?
"I get mad grief about my eyebrows. I have pretty wild eyebrows, I come from a long line of wild eyebrows, and I just embrace them as they grow. One day I'm hoping that they'll meet my sideburns and just be like, a big square surrounding my forehead."