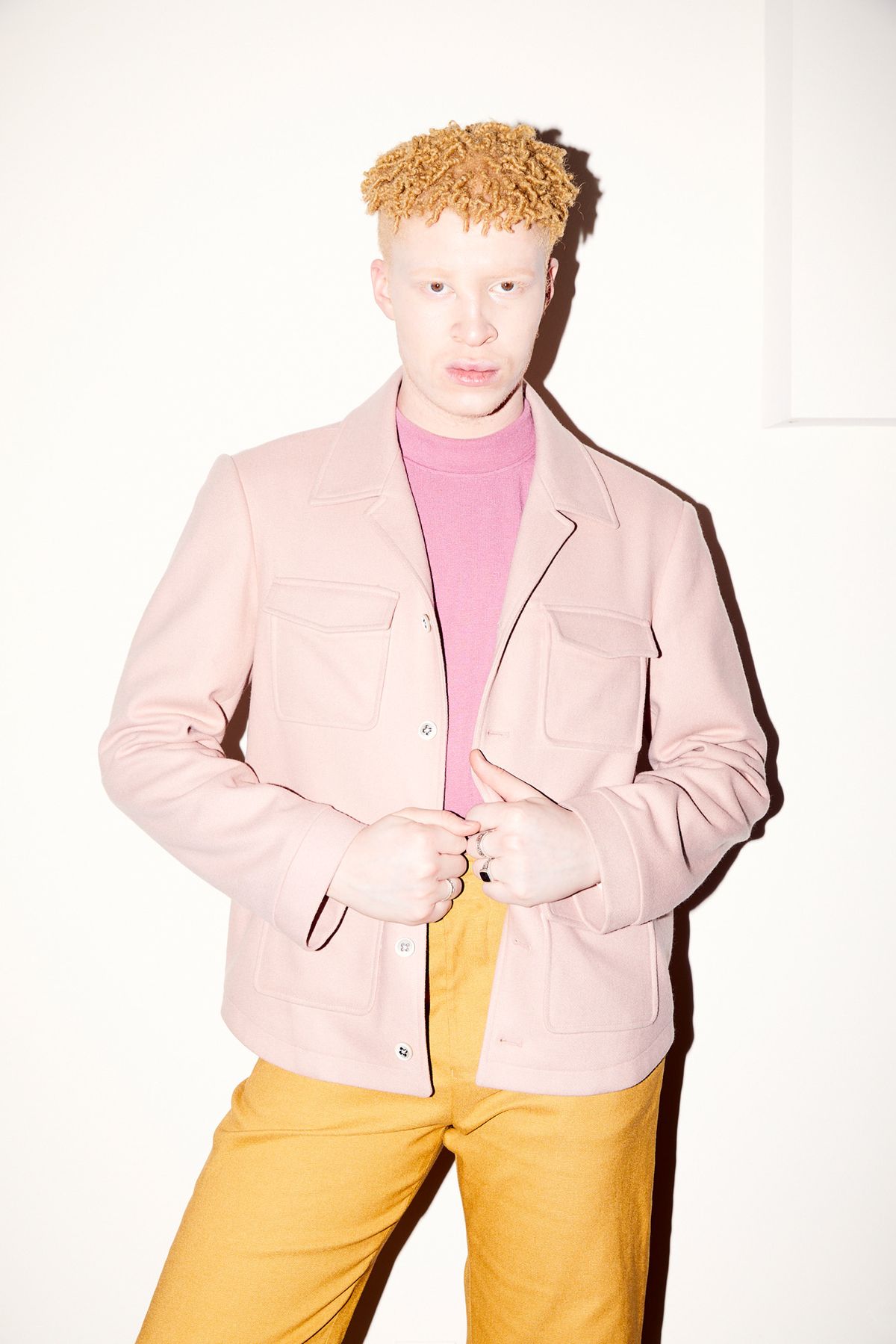 Closet
He also knows a thing or two (or twenty) about Prada, Balenciaga, and Givenchy. Los Angeles.
Tristan Kallas
Jodi Taylor
The moment we walked into
Shaun Ross
's downtown L.A. apartment, we had to pick our jaws up off the floor. His Pinterest-reminiscent 
loft space,
 complete with an industrial metal bridge hanging above the kitchen (it leads up to the living room), also has an exposed brick wall with massive windows and a large rooftop patio enclosed in bamboo and overgrown with plants. We were in awe, and that was before we even had the chance to fully take in the beautiful artwork that hung on the walls, the long, wooden communal kitchen table, and the cutest little dog we ever did see. But before we get into his wardrobe, you must know Ross paved the way for albino models within the industry. He
'
s starred in campaigns for the likes of Alexander McQueen, Givenchy, and Nike (just to name a few), and was even a star in Beyoncé's "Pretty Hurts" music video. The model was, of course, a gracious host and a fast friend. Before we knew it, we had mixed drinks planted firmly in our hands and were chatting about everything from new hairstyles to our favorite music. Two hours later and Ross was dressed in a silky pajama set, eating chicken wings on his bed, serving us looks only like a true model could. Bet you thought we
'
d never get to the best part: the closet. It was dripping with Balenciaga, Prada, Saint Laurent, Nike, and our favorite thing: one-of-one pieces. While we situated cowboy boots on the coffee table, Ross danced around the room as we took portraits, telling us all about his newfound love and passion for music. For those of you who may not know, Ross recently dropped his first-ever single,
"Symmetry,"
 and is now determined to make a place for himself within the music industry. We sat down to talk about how he recorded with
Rush Davis
, his mentors within modeling, and the one-of-a-kind coat that went down the
Met Gala red carpet
and now resides in his closet.