Barack Obama's White House Interior Decorater Has The Most Insane Home
He also hosted Jane Fonda's 80th birthday party.
Interiors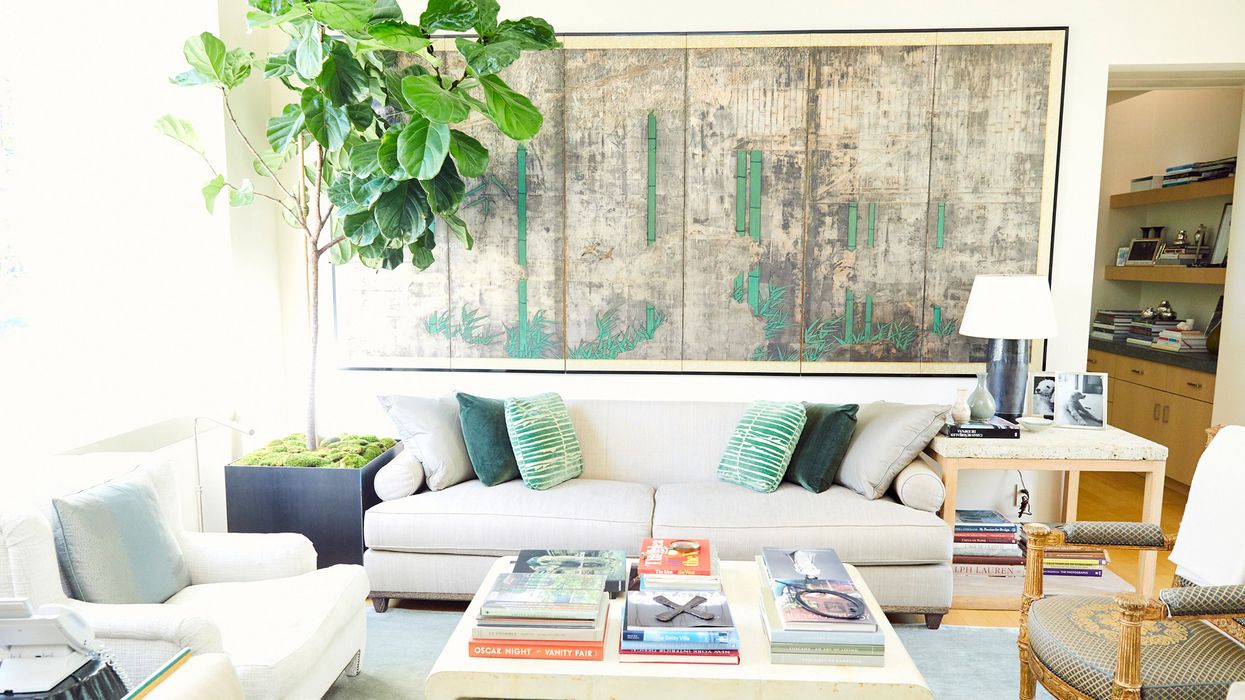 One would assume the person chosen to be the interior decorator for the White House for the entire eight years that Barack Obama was in office would have damn good taste. After all, we know just how stylish the former president of the United States is. Interior decorator Michael S. Smith was the lucky holder of this job title.
Smith himself resides in an extremely modern, off-white concrete home surrounded by perfectly trimmed hedges and palm trees. But while the exterior had a very structural feel, the interior was quite different. One foot inside, and we found ourselves in a stunning entrance way complete with a massive ornate Japanese trunk and two colorful pieces of abstract art. Smith, who was responsible for the makeover of the Oval Office in 2010, has decorated his home with a mix of both old and new furniture and art, making it the perfect place to entertain guests, which he does on a regular basis. While Smith gave us a tour, we chatted to him about what it was like decorating the White House, how he approaches each space he decorates, and his love for entertaining (spoiler: he hosted Jane Fonda's 80th birthday last month).
---