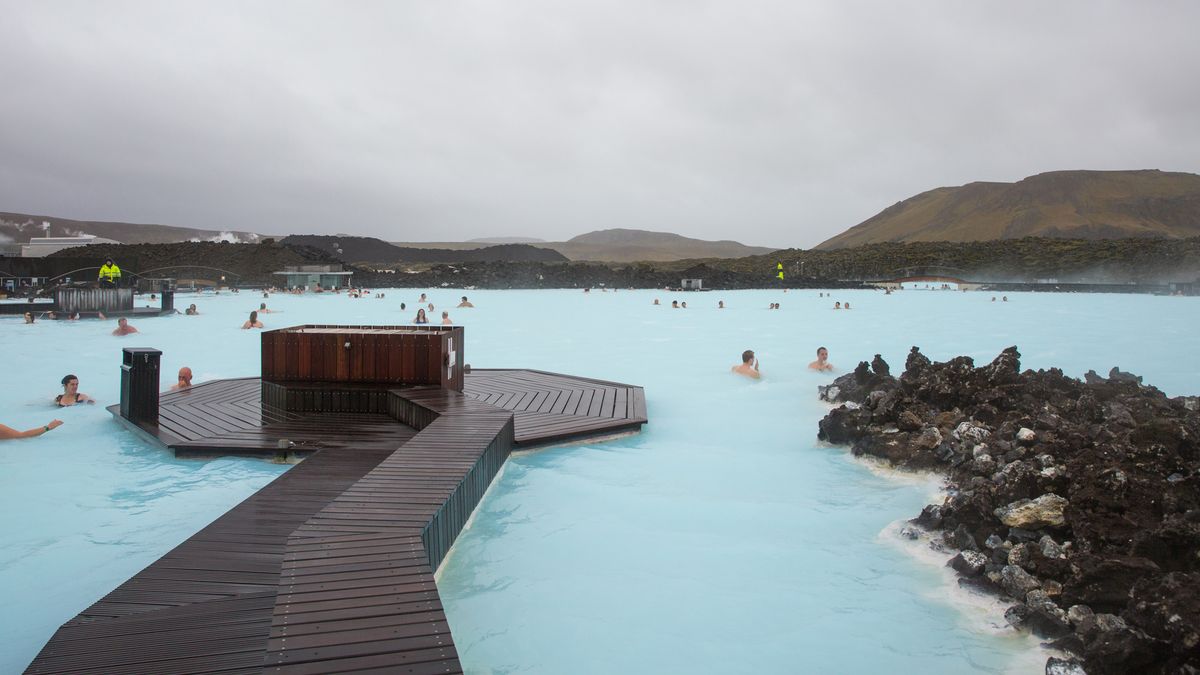 Travel
A whirlwind tour of Reykjavik, but extra.
Alec Kugler
In the last five years, Iceland shot to the top of everyone's Must Travel lists. Maybe it's that Icelandair started offering free stopovers between Europe and the US, or that the island's waterfalls and lagoons make for Instagram gold, or that the tiny 120,000-person city of Reykjavik has enough shopping, restaurants, arts, culture, and cafés to keep even a New Yorker super busy. Whichever it is, it's a dope trip.
We, of course, decided to kick things up another notch: What would the *most* luxurious 24 hours spent in the capital city of Iceland be like? Luxury-loving celebrities like Gwyneth Paltrow and Beyoncé have been among its 1.7 million-person annual tourist influx, and when we went recently, we got a taste of what it's like to max out; we're talking shopping, a private chauffeur, helicopter tours, and a seafood tasting menu paired with wine for each course (obviously!). See below for our extremely extra day in Reykjavik.
---
Luxury Chauffeur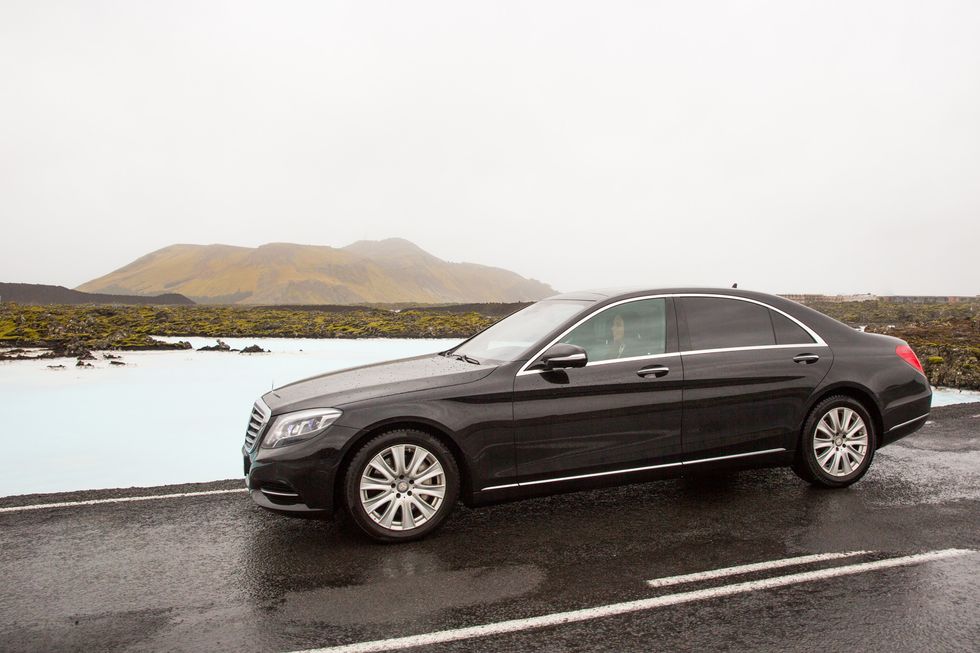 8:00 AM - 9:00 AM: Head straight to the Blue Lagoon with Servio car service, which employs a fleet of Mercedes that have their own WiFi and, potentially most crucial, heated *everything.* (Even the armrests in the doors are heated, friends.) Should you not be staring out the window at the otherworldly landscape, you can use your remote for your own private TV in the back seat, but don't hesitate to ask for a tour from your driver: Our chauffeur, Berta, knew the area like the back of her hand.
Price: $400 (Extra if you want to hire private security, too.)
Blue Lagoon
9:00 AM - Noon: Even Beyoncé didn't skip the Blue Lagoon when she visited Iceland, which is about 40 minutes outside the city. To make your experience Bey-worthy, we recommend booking the Luxury package, which includes a private changing room with a fireplace and personal attendant, and a door straight into the lagoon. Add to that an in-water massage up to two hours long, and you'll feel like a Nordic goddess in no time.
Price: $350
Helicopter Tour
Noon - 4:00 PM: Fun fact: As long as the winds aren't too strong, you can get picked up from the Blue Lagoon in a friggin' helicopter with Reykjavik Helicopters. Sure, some people might go straight to Reykjavik, but why not make your way there with a private tour of the southwest corner of the island—over the famous glaciers, volcanoes, and waterfalls—and even make a pit stop for a picnic lunch on top of a glacier?
Price: $7,000 for a private tour.
Afternoon Shopping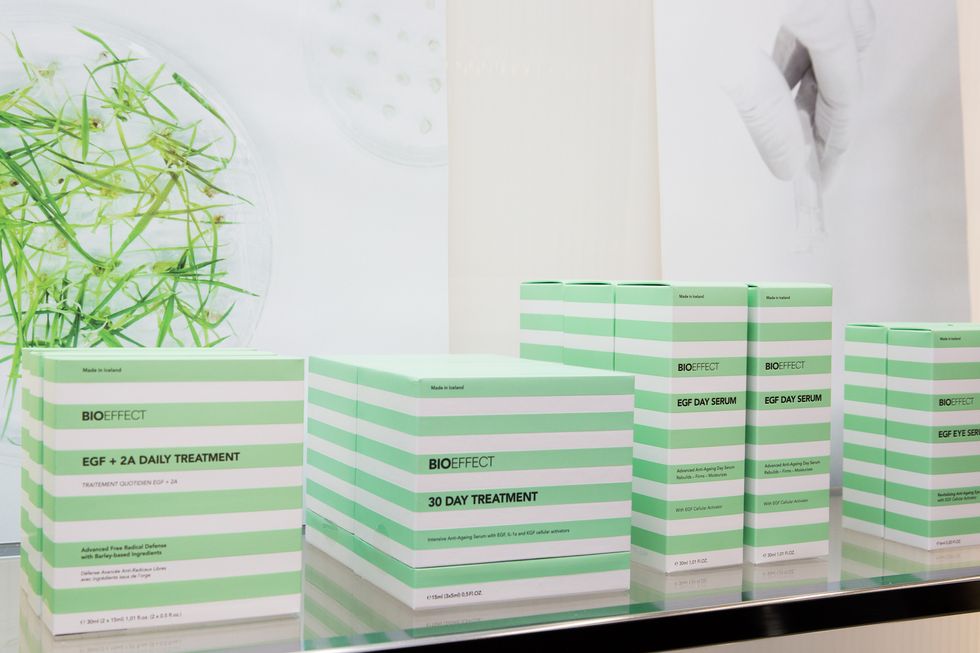 BioEffect: As of this fall, you can now get cult-favorite, made-in-Iceland BioEffect skin care at the brand's new downtown Reykjavik boutique (happily, they're also available online on Net-a-Porter, Bergdorf Goodman, and in boutiques through Europe). But the creation of this world-famous anti-aging brand actually starts out in nearly the middle of nowhere elsewhere on the island. Their star ingredient, bioengineered barely from which they extract a collagen-stimulating molecule called epidermal growth factor (EGF), is grown in a giant greenhouse out in the center of a gorgeous, remote, moss-covered volcanic stone field. Their intensive 30 Day Treatment is one of the best-kept anti-aging secrets. 
Price: $290 = BioEffect 30 Day Treatment.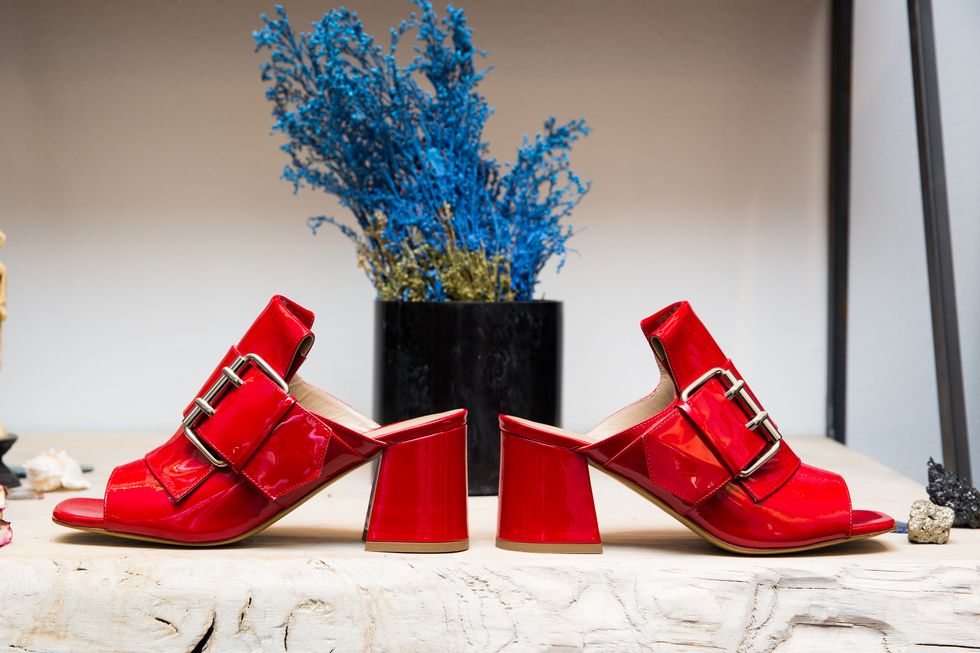 Yeoman: A boutique owned by designer Hildur Yeoman, Yeoman sells brands like Maison Martin Margiela and Icelandic shoe designer Kalda, but is best known for Yeoman's own print-heavy designs, like this suit set we can't stop thinking about. Thankfully, some of her collection is available online.
Price: $1,050 = three Yeoman pieces at about $350 each.
JS Watch Company: Celebrities love JS Watch Company—Katie Couric, Jude Law, Yoko Ono, Tom Cruise, and Dennis Quaid are a few—and even the Dalai Lama wears one of their watches. Who knew you could get a tiny slice of Switzerland in Reykjavik? Or rather, a tiny slice of nearly every major European country, as each of these custom timepieces uses hand-selected parts from around the continent. They do make women's watches, but we're partial to one of the men's.
Price: $3,500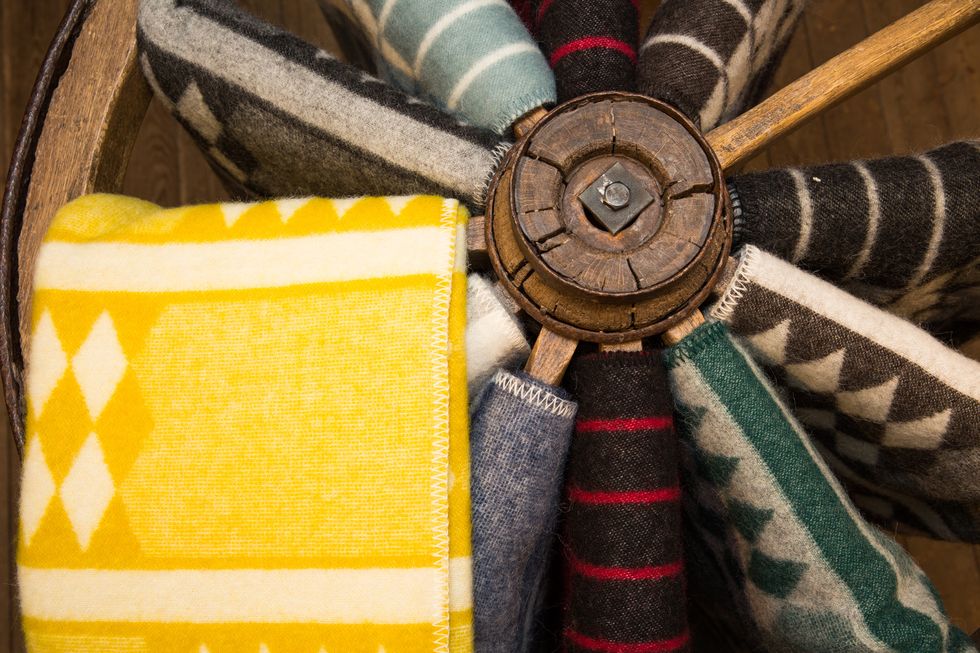 Geysir: This popular store is considered a must, and we agree. Famous for their wool, especially their capes, Geysir can outfit you head to toe with everything you need to look Iceland-chic in every Instagram post.
Price: $765 for cape, blanket, and sweater.
Fish Market Tasting Menu
8:30 PM Dinner: Reykjavik may be a small city, but the food scene is huge, with Fish Market, known locally as Fiskmarkadurinn, arguably at the top spot for most coveted reservation in town (though, insider secret: a small sushi bar downstairs is walk-in-only). Chef Axel Björn Clausen creates the nine-course tasting menu, including things like arctic char and grilled bluelink, with a special Icelandic wasabi on the side. Yummmm.
Price: $312 for tasting menu and wine pairings for two.
Sand Suite at Sandhotel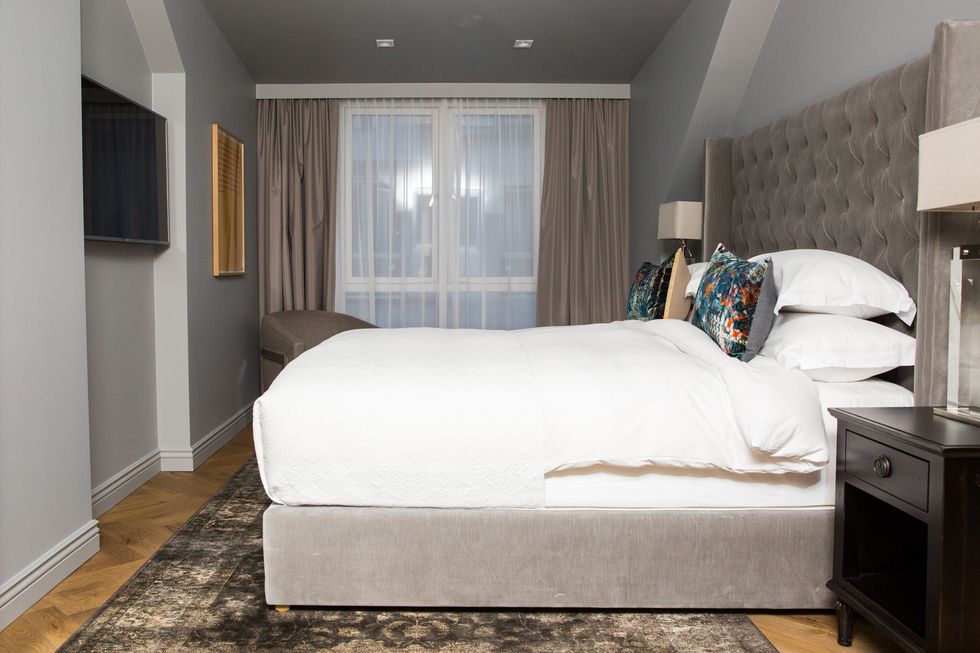 Overnight: The newly opened Sandhotel is right in the center of town, but tucked away down an adorable little alley. In the top floor, down a windowed walkway, is the Sands suite, which is essentially its own apartment. If anything makes it worth the splurge, it's the epic bathtub where we would spend the rest of the night warming up, sipping champagne, and looking out the skylight to the northern lights.
Price: $1,500 per night
Sands Bakery