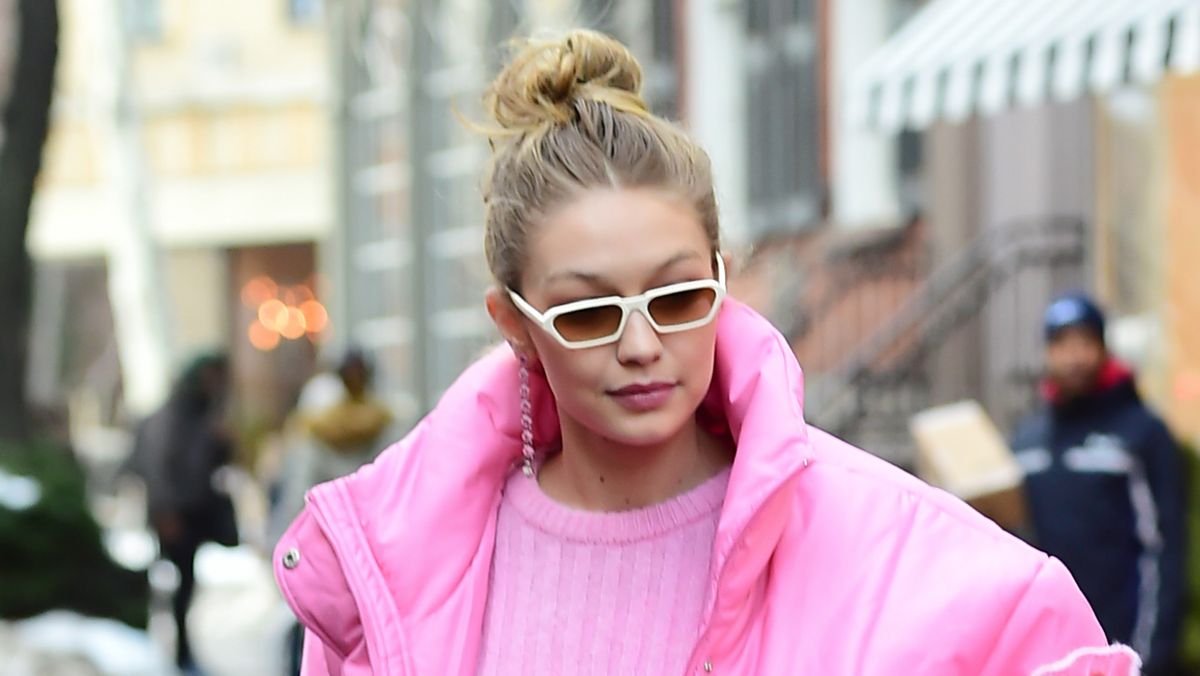 Celebrity
If Gigi's Pink Puffer Is Giving You Coat Envy, Not to Worry—We Found It
Plus a few similar options worth shopping.
Why wear your typical dark puffer jacket when you can rock bright, millennial pink? That's likely the question Gigi Hadid—and her talented stylist, Mimi Cuttrell—asked before the model slid on a Christina Ledang puffer, which she was spotted wearing in NYC on Tuesday. Even if you're a bit tired of the color, Hadid is still pretty partial to it: She's worn plenty of striking (and enviable) head-to-toe pink looks over the past year, one of the most memorable being a shiny pantsuit. Plus, with the dreary winter weather, complete with slushy snow leftover from that bomb cyclone, this look was definitely a welcome sight—and made us want to trade in our black and navy options for something more in-your-face and fun.
So we've searched the internet, not only finding Gigi's exact option, but similar ones as well. Now we'll just have to pair it with cropped gold pants, and we'll practically be ready for the runway—or, at least, a stylish night out with our girls.
---
1 / 8
Gigi Hadid wore a pink puffer jacket while out in NYC, inspiring us to shop something similar for a fun, bright look.