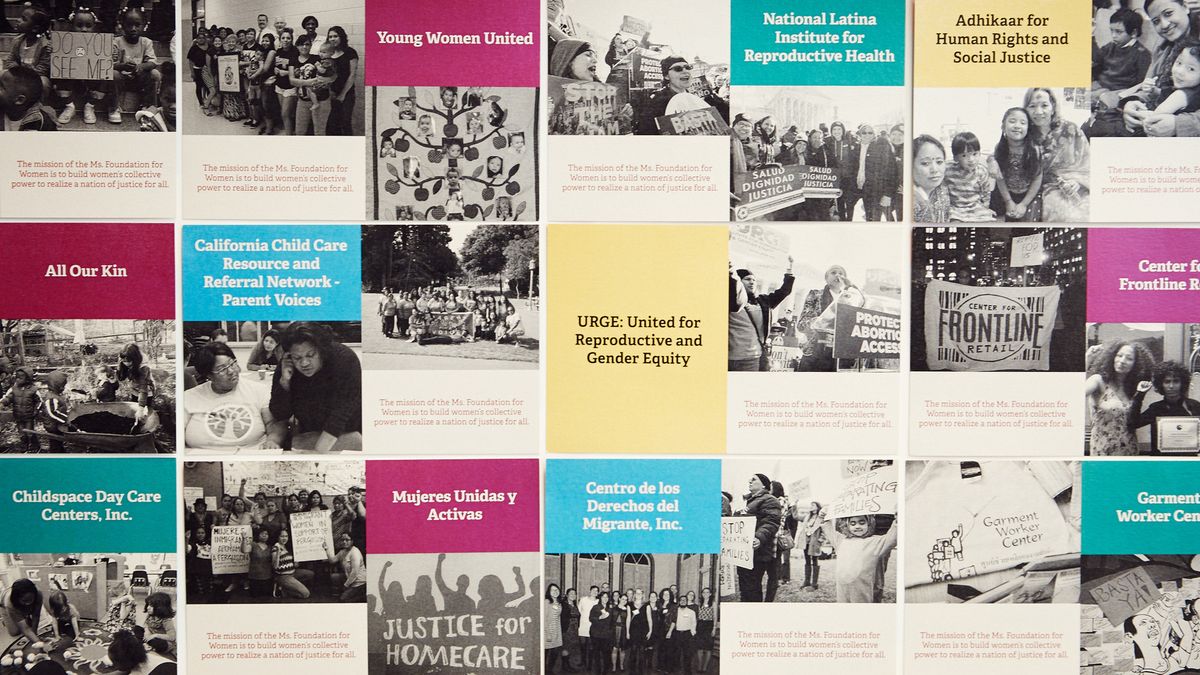 Series
8 Ways To Dismantle The Patriarchy
Political activism looks good on you.
As much as we'd like to completely erase 2017 from our memories, it would be a crime to ignore our current political climate and pretend like everything's just peachy. In our opinion, there's no better way to start the new year than with a mission to make real change. With a number of elections coming up in 2018—including a record 79 women running for governor—, this is the perfect time to incorporate politics into your life in a serious way. And remember, becoming politically engaged doesn't have to feel like a chore. Here are eight simple steps that everyone can take to get involved, including some that you can do from the comfort of your bed!
---
1. Thoughtful use of Twitter
If your Twitter feed is still composed entirely of memes, you have some serious catching up to do. Twitter—more than any other social platform—provides a plethora of information, so use this to your advantage! Pro tip: follow breaking news accounts like @BBCBreaking or @CNNbrk to be the most up-to-date on current events, or follow high-profile people involved in the political sphere. We particularly love following @GloriaSteinem, @HillaryClinton, and @CecileRichards.
This little automated robot helps you draft letters to Congress (in under two minutes!) about any issue you choose. Care about climate change? Angry about the recent threat to net neutrality? The pain of reaching out to your representatives is now gone. Draft up a quick message on your phone, and they will send it over for you. Text RESIST to 50409 to get started. Easy and effective.
Aimed specifically at millennials, this website is making moves to increase votership across the country. Clueless about your rights as a constituent? Read up on your voter rights here. Not registered to vote? Follow the simple steps, and even get reminders sent to you about when and where you should go on Election Day. 2018 is a big year for the polls, since a ton of seats in Congress are up for grabs. Activism is great, but nothing is more important than exercising your right to vote.
4. Email subscription lists
If you're the type of person that needs every reminder you can get, sign up for the mailing list of your favorite political organizations or nonprofits. Get reminders sent straight to your inbox about how to take action, whether it be signing a petition or going to a local event. Examples of mailing lists to join include advocacy groups like Move On, Organizing for Action, or the Planned Parenthood Action Fund.
5. Online petitions
Speaking of petitions, signing one might be the least painful political action you can take. Search sites like Change.org for ones you care about, or just *actually* click the links to petitions that pop up on your social feeds. While this may be considered "slacktivist" territory, we aren't ones to judge. Enough attention on any issue will still create positive change.
6. Donate to nonprofit organizations
Nonprofits can only function if they have an influx of donations to support their work. 2017 was a record donation year for the ACLU, an organization that protects human rights through legal work. Donating even the smallest sum of money is worthwhile—make it a resolution that every time you come up with some extra cash, you pass it forward to one of your favorite nonprofit organizations. OR you can buy some goodies for yourself that donate a part of the proceeds to charity, like The Lipstick Lobby. Shopping for a cause? Nothing feels better than that.
7. Volunteer / Attend Protests
2017 was the year of the Women's March, and sister marches are popping up once again in 2018. Marches are planned in major cities like New York, Chicago, and Los Angeles on January 20th, and on January 21st, a huge "Power to the Polls" event will be held in Las Vegas. Get your pink pussy hats ready, because these are bound to be history in the making, *again*.