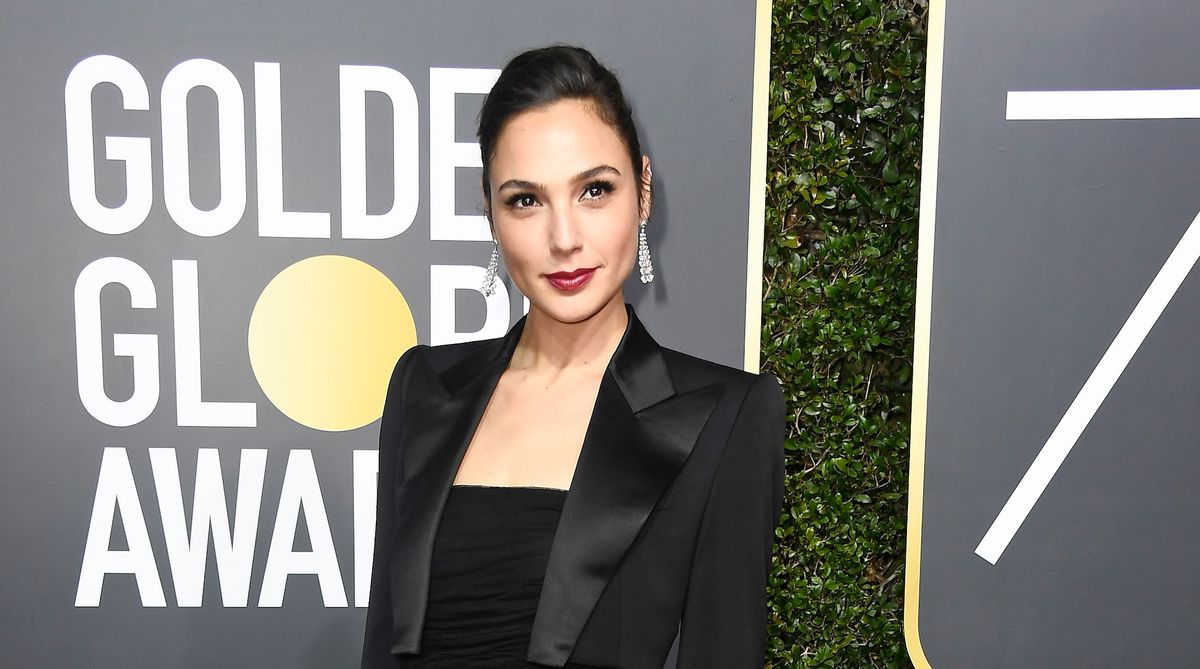 Celebrity
Here's what we learned when we cornered Wonder Woman.
Wonder Woman is conquering some new territory. Today, Revlon announced Gal Gadot as their new brand ambassador, fronting the cosmetics company's Live Boldly campaign, which "inspires women to express themselves with passion, optimism, strength, and style." It's a fitting time to launch the message following the 2018 Golden Globes, when women took to the red carpet wearing all black in support of the Time's Up movement, including Gadot (who happened to be the highest-grossing actress of 2017). She also wore a foreshadowing red lipstick that was, of course, Revlon Super Lustrous lipstick in Bombshell Red.
At the announcement event at The New York Edition Hotel this morning, we got 10 precious seconds to ask her what her signature makeup tricks are to feel her most confident. "When I go out, I have to have strong lips," said the star of Wonder Woman (the highest-grossing superhero origin film), who will be in Justice League Part 2 this year, star in Wonder Woman 2 in 2019, and has three other films in the works. "In my day-to-day life, I like to have a light foundation. My signature trick is that I mix my moisturizer with my makeup, and then I apply it and it looks like a second skin, not like I have foundation on—it's dewy and glowy." Well, we're glad to hear that's one superpower we can have in common.
Photo: Getty
Want more stories like this?
How to Compliment Emily Ratajkowski, According to Emily Ratajkowski
Why Mandy Moore Used CBD Oil Right Before the Golden Globes Red Carpet
3 Tricks That Make Foundation Really Look Like Skin