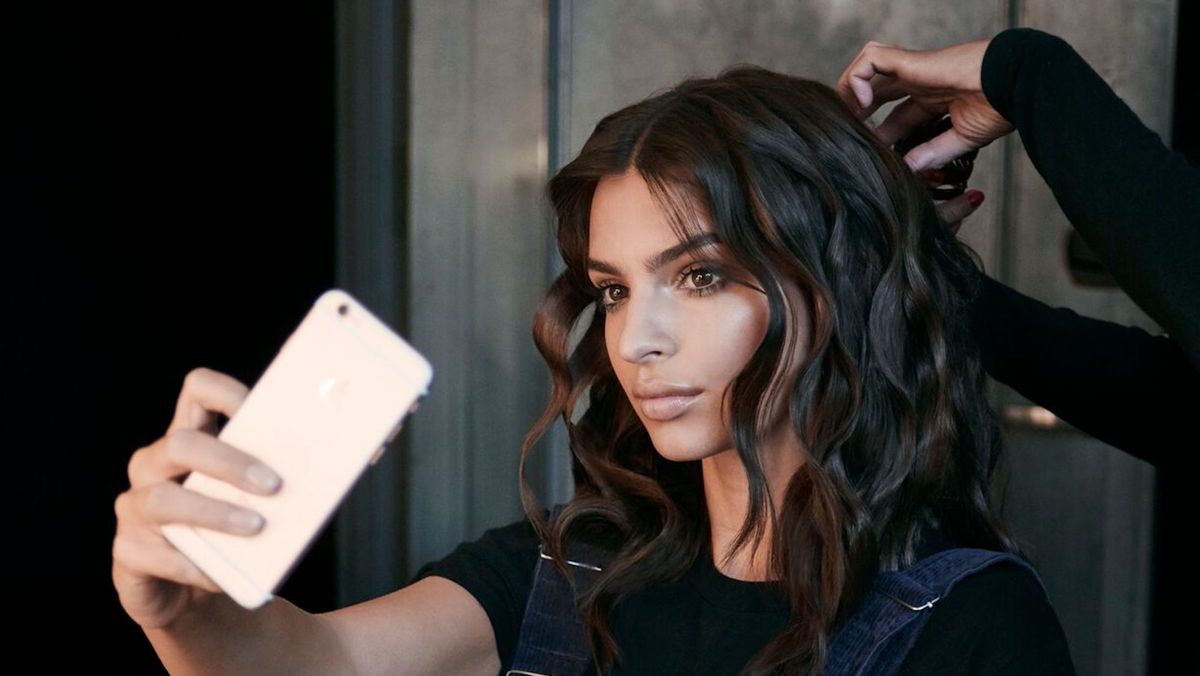 Celebrity
How to Compliment Emily Ratajkowski, According to Emily Ratajkowski
Watch this video with the model-actress-activist who is the new face of Kérastase.
While we're still ogling Emily Ratajkowski's after-party dress from last night, she's already on to her next turn in the spotlight. The model, actress, and activist announced today that she is the new face of hair-care brand Kérastase, along with her hairstylist and friend Jennifer Yepez, who has been named a brand ambassador. It's no wonder the French hair brand tapped Ratajkowski: The woman leaves hair inspiration everywhere she goes. Coveteur got an exclusive sneak peek at Ratajkowski's new video interview shot for her campaign. She not only discusses her favorite hair products, but also the last three books she read (one is Swing Time) and what she *really* considers a compliment.
---
Shot at the Ace Hotel in New York, the video hairstylist was, of course, Yepez. "Emily and I first met on a work trip: I was traveling with Bella [Hadid] and Alessandra [Ambrosio] for a big event in the Bahamas, and I met Emily there," says Yepez, who then went on to style Ratajkowski's hair through Paris Fashion Week. "One time in Paris, Emily's dress ripped right in the rear, and we had to run into the bathroom and use hairpins to fix it! It was a really heavy metal dress, so you couldn't tell, but that was our great story: in the bathroom fixing her dress—with my face directly in front of her butt... But we made it work!"
Her easy nature is what Yepez notes most about Ratajkowski. "It's a very chill vibe when we're getting ready together; we usually have music playing," she says. In the case of the Kérastase shoot, the selections were majorly French: Georges Delerue's "Le Mépris," Serge Gainsbourg and Brigitte Bardot's "Bonnie and Clyde," Françoise Hardy's "Message Personnel," and Parisian pop band Naïve New Beaters' "Heal Tomorrow." "She's not fussy, she's the opposite, and that's why she nails it," says Yepez.
For the textured bedhead look in the video, Yepez used Kérastase Resistance Ciment Thermique, the L'Incroyable Blowdry Crème, and Mousse Bouffante all over to give some texture. On the ends, she used Elixir Ultime Original Oil for shine. "We like to do a French girl vibe: sexy, chic, and cool."
Photo: Getty
Want more stories like this?
Emily Ratajkowski's Tiny Bikini Bottom Style Might Be the Look of the Summer
Mandy Moore Told Us She Was Always Planning on Wearing Black to the Golden Globes
French Girls Are Apparently Obessed with a Hairstyle Inspired by a Banana