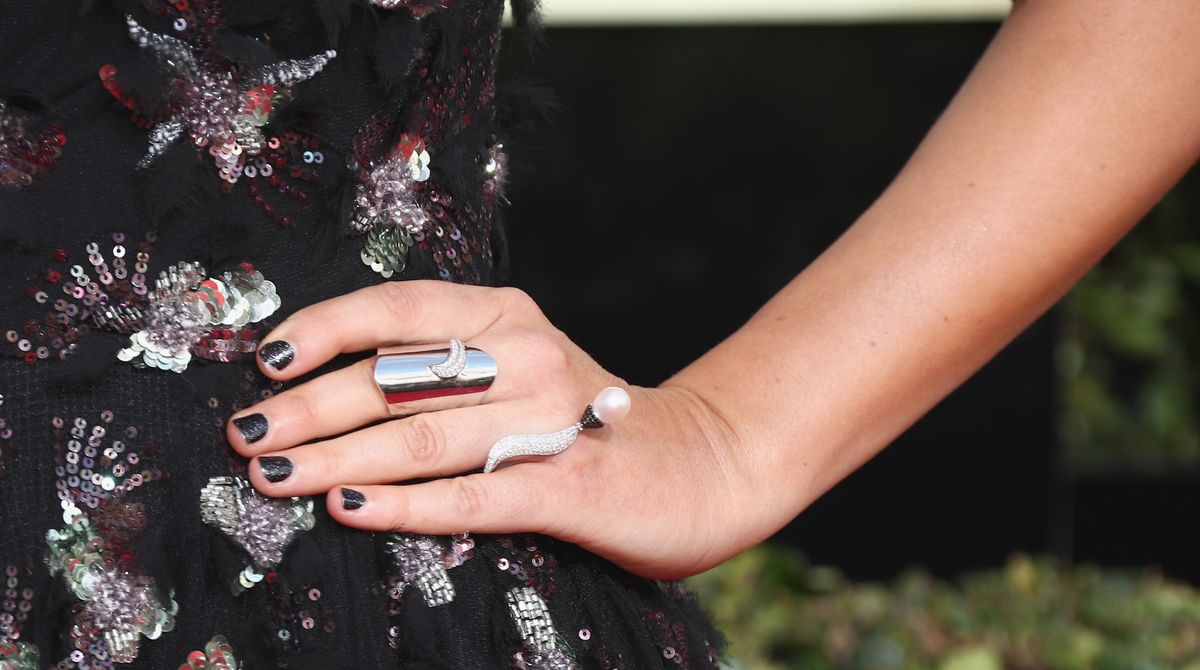 Opinion
Why I Was Disappointed In the Golden Globes Red Carpet
Everyone looked spectacular—but was that the point?
When I first heard the collective *Hollywood* was planning on wearing black on the red carpet at the Golden Globes I was surprised and glad—but then I had questions. A lot of questions.
What would this mean for the rest of the award shows? Would there be anything backing up this supposedly "bold" statement? Would there be any concession that these women are extraordinarily privileged, and that at its core, the issue of sexual harassment isn't about them, or about Hollywood, and wearing a obscenely expensive dress that happens to be black only makes it more about them and is, if you think about it in the spirally way I do, kind of self-indulgent? Would they talk about intersectionality and the fact that beyond film and television being a predominately male-dominated industry, it's predominantly white? Would they wear black but refuse to talk about wearing black, and insist instead on only speaking about the issue? That might be good, but how would that work...exactly? And finally, what black garments would they wear?
Because if they all showed up in obscenely expensive gowns (and not going to lie, I love some red carpet drama and couture as much or possibly more than the next person) that were tight, sparkly, dazzling, low-cut, frilly—whatever—doesn't that sort of defeat the purpose of the whole night *not* being about what they're wearing? As my friend Connie at Refinery29 said, doesn't that kind of reduce this whole thing to a very, very expensive version of "T-shirt activism"? I was really hoping to see actress after actress come down the red carpet in Time's Up shirts or sweaters and jeans.
But of course, that wasn't what happened. What happened was we got classic red carpet drama...it just happened to be black. So, I don't know. I'm thrilled about the legal fund portion of Time's Up, and thrilled that so many people appear to support the cause and that it raised awareness—but I've got to call bullshit. It felt especially bullshitty for the E! hosts to wear black, after the network refused to pay Catt Sadler what her male co-host earned. She quit over it. That's a statement. (But bravo to Debra Messing and Eva Longoria for calling out E!, and throwing their support behind Catt.)
And of course the red carpet cameras panned up and down women's bodies, letting us all drink in the glamour, the legs, the corseted waistlines and cleavage like any other year. Of course, despite these women's efforts to make the red carpet about something more—bringing some of the most important activists in the world as dates, and using what little time they're given to speak on the red carpet to talk about bigger issues—award shows are what they are, at the end of the day.
Anyway, it's all a little disappointing and performative, in my opinion, but I have high hopes that not only will they sustain the activist momentum from the Golden Globes, but that it will continue to build. Let's see what happens at the SAG awards on the 21st.
Photo: Getty
Want more stories like this?
The Reason Why Everyone Will Be Wearing All Black on the Golden Globes Red Carpet
These Actresses All Wore Black and Supported Time's Up on the Red Carpet
Catt Sadler Leaves E! News After Finding Out Her Male Co-Host Makes Twice As Much As She Does