Every Empowering Moment from the Golden Globes
Every single thing that made us tear up or yell "YES!"
Celebrity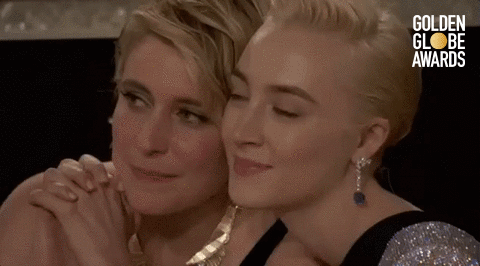 There is no denying it, the 75th Golden Globes felt different tonight. There were many cringey moments as red carpet hosts and presenters attempted to navigate a more serious awards show. But what made this the most meaningful Golden Globes were the moments where those who had time in front of the camera used their minutes to highlight important initiatives, like Time's Up and #MeToo (to name a few). Here is every moment that made us get out of our seats and give a round of applause. 
---
1. When Debra Messing called out E! for refusing to pay Catt Sadler the same wage as her male co-host was earning, during her E! interview. BADASS!
.@DebraMessing calls out network to its face for paying men more than women. So much more interesting than "Who are… https://t.co/evR6vTQeIO

— Shannon Watts (@Shannon Watts) 1515367519.0
2. When Eva Longoria also stood withCatt Sadler and spoke out to E! on E!. We stand with you too, Catt Sadler!
3. When Viola Davis served us some hope for a better year (buh bye, 2017!) & future. You are all worthy!
Viola Davis had a beautiful message on the red carpet tonight 🙏🏽 https://t.co/JZGQDmo6xz

— BuzzFeed (@BuzzFeed) 1515374264.0
4. When eight incredible women walked the red carpet. Tarana Burke, founder of the #MeToo movement, joined Michelle Williams; Ai-jen Poo, the director of the National Domestic Workers Alliance, walked arm-in-arm with Meryl Streep; Saru Jayaraman, an attorney, author, and the co-founder of the Restaurant Opportunities Centers United, was alongside Amy Poehler; Marai Larasi, the executive director of Imkaan, was accompanied by Emma Watson; Billie Jean King, tennis icon and LGBTQ rights activist, walked with Emma Stone, who played her in Battle of the Sexes; Mónica Ramírez, head of the National Farmworkers Women's Alliance, came with Laura Dern; Calina Lawrence, an indegionous rights advocate, walked with Shailane Woodley; and Rosa Clemente, a community organizer, political commentator, and former Green Party vice presidential candidate, joined Susan Sarandon. All of which used their brief moments of airtime to speak about their respective causes.
5. When Oprah, the first black woman to receive the Cecile B. Demille award, had us collectively in tears, delivering the best moment of 2018.
🙌 @OPRAH 🙌 #GoldenGlobes https://t.co/Y66mZMsNGW

— COVETEUR (@COVETEUR) 1515381822.0
6. Natalie Portman with what can only be dubbed "The Ultimate Call Out" during the presentation of the "all-male" "Best Director" award.
It can't be easy to follow that wonderful @Oprah speech... but, DAMN, Natalie Portman did an amazing job https://t.co/2SNfEEr4ur

— NYLON (@NYLON) 1515382081.0