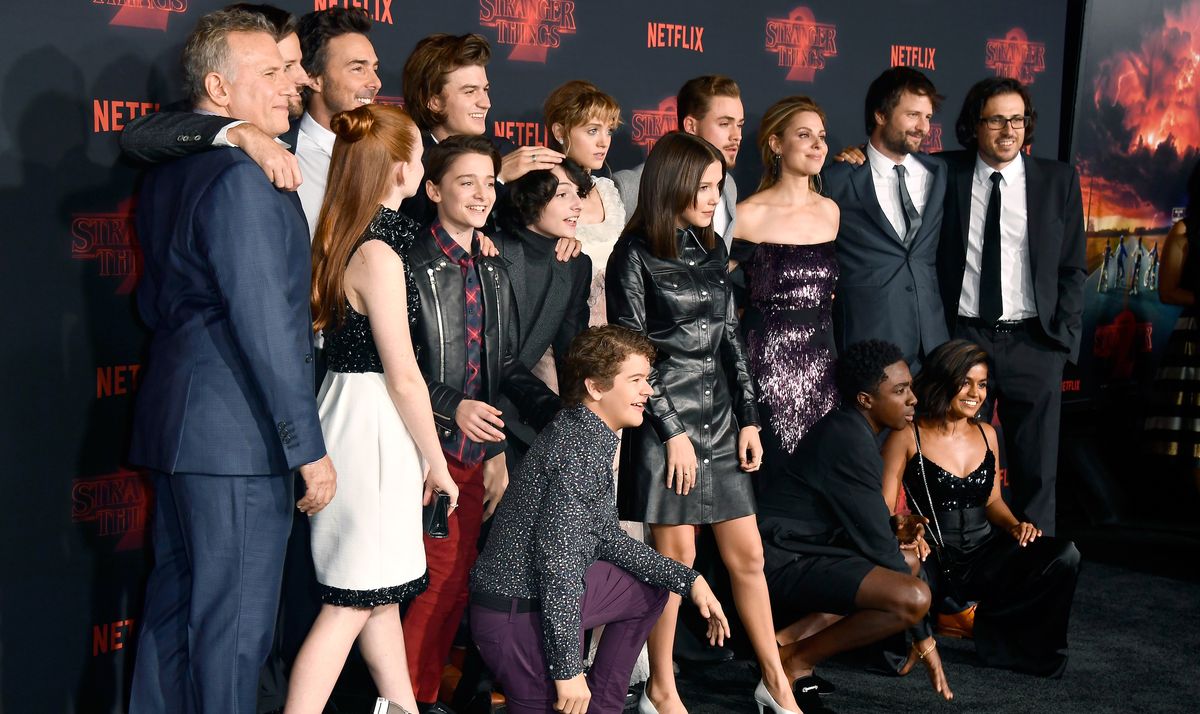 Living
Also—what's the deal with season 3?
"My 17-year-old son [Leon] is the canary of my culture coal mine," actor Paul Reiser explained over the phone from his home in Beverly Hills, California. "He goes out and lets me know what's going on in the world… And within two days of the series premiere, he'd already told me about Stranger Things."
We're talking about Netflix's most successful show, a thrilling drama in which Reiser stars as Dr. Sam Owens—a Department of Energy executive and current head of Hawkins Laboratory.
"Literally two days after the first season aired, I got a call that the Duffer Brothers wanted to meet," Reiser remembered. "They hadn't even written season two."
He met with the show's creators later that week and was told they were creating a part with him in mind. In fact, they'd already begun calling the character Dr. Reiser during brainstorms. The Brothers said, "'We were picturing you, so, we figured, why not see if [you'd] actually want to do it?'"
"My response? 'Tell me where to show up.'"
Reiser has spent four decades charming audiences in projects like Mad About You, Aliens, and, most recently, Hulu's periodic comedy There's Johnny. But showing up on the second season of an established hit like Stranger Things—one famous for the close bond between cast members—had to be intimidating, even for such a seasoned actor.
"It was tight-knit but not exclusive," he said. "I never felt like I was late to the party… But honestly, I think the second season felt as new to everyone else as it did to me. They all said, 'This wasn't how it was last year. There were never huge table reads with cameras before; there wasn't top secrecy and scripts stamped with our names.' I think everyone was adjusting to the size of the success."
Reiser loved working with the talented young cast—"The kids have their own vibe, and they're having a ball"—but it's the twin, 33-year-old Duffer Brothers that he couldn't stop gushing about.
"They have the enthusiasm of kids and the chops of [industry] veterans," he swooned. "They have a clear vision…and are just excited they get to execute it."
Despite that clear vision, nobody—not even the writers or actors—knew exactly what would happen when cast and crew met in Atlanta to film the second season.
"They didn't tell me whether Dr. Owens was good or bad," Reiser continued. "I still didn't know five or six episodes in… What makes this show so good is that a lot of the stuff they ended up writing wasn't planned. They'd suddenly throw Dustin and Steve together, bro-bonding and walking in the woods, and if it resonated, they'd say, 'OK, more of that.'"
Perhaps the most surprising deviation from the original story line?
"Bob was going to be dead much sooner. Then they said, "No, he's too good. Keep him alive.'"
Now to the question we know you're all dying to ask: What's the deal with season three? Since Reiser was asked to star in season two less than a week after the first series premiered, it's got to be in the works? RIGHT?!?!?
"I'm in as much suspense as you are," Reiser explained. "I have no idea what season three is. Maybe I'm in it; maybe Dr. Owens is retired. But if asked to participate, all I'll say is: 'When and where.'"
Photo: Getty
Want more stories like this?
Stranger Things' Natalia Dyer Has Strong Feelings about Barb's Death, Too
Stranger Things' Sadie Sink May Have Told a White Lie to Get Her Part
Gaten Matarazzo Tells Us the Strange Connection Between Stranger Things and Harry Potter