WWWRN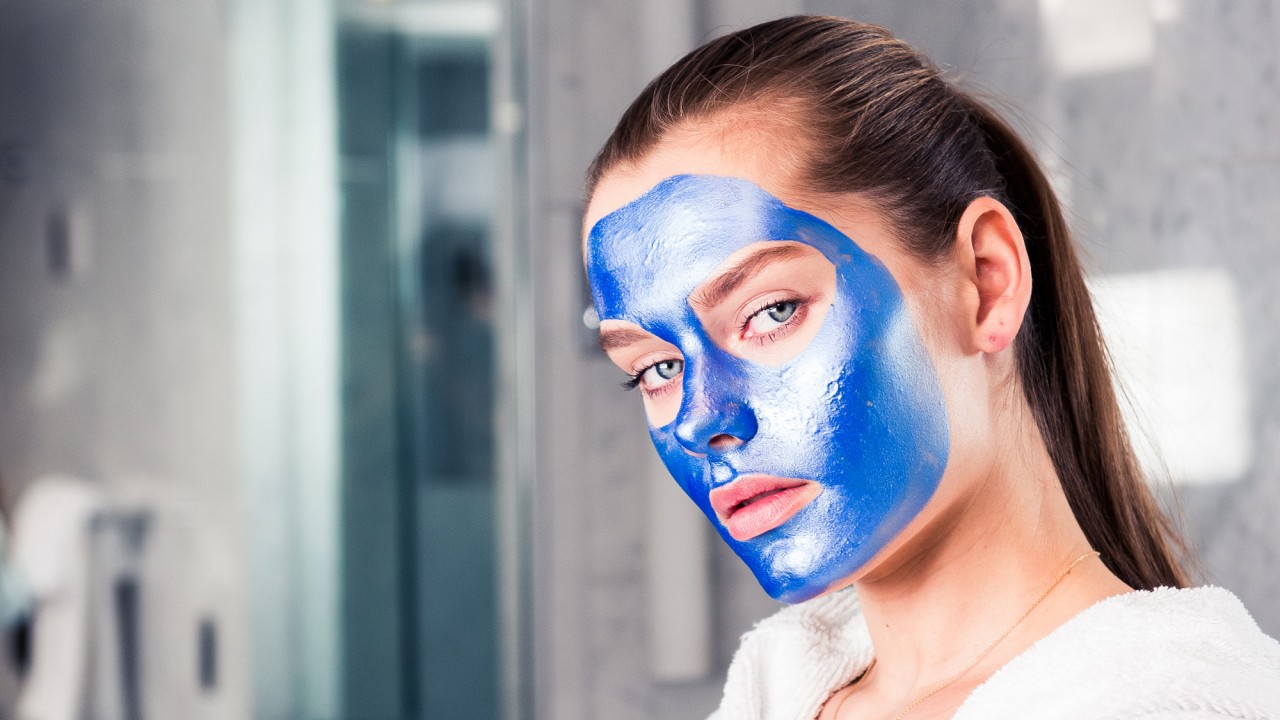 21 Products Editors Swear By for Their Winter Skin Routine
Winter has us searching for all the moisture we can get.
If you're located anywhere near the East Coast, then you know how ridiculously, bone-chillingly cold it is this week. The term "bomb cyclone" has been thrown around so gleefully by meteorologists, you'd think they didn't notice New York City has a RealFeel temperature below zero.
However, just because our bodies are slowly morphing into human Popsicles doesn't mean we're allowing our skin to equally suffer. That's precisely what our stockpile of beauty products is for, right? So rather than let winter gain the upper hand on our complexions, we polled Coveteur HQ to find out what everyone is using to keep their faces, lips, and hands moisturized, supple, and even downright glowy. Here are the 21 products our editors use to stay hydrated while we stare longingly at our friends' posts from sunny Miami or Turks & Caicos and pray for spring.
---
Katie Becker
Beauty Director
1. Kristina Holey + Marie Veronique Micronutrient + Hydro Mask: After exfoliating—a key pre-step before you use a hydrating mask, so you can be sure it really penetrates—I apply this mask and just let it sit for an hour, even overnight. It's all-natural, but very high-tech, too. For example, it contains sodium PCA, which is a powerful humectant (meaning it attracts water to the skin). This whole line is amazing.
2. L'Occitane Shea Butter Hand Cream: This travel-size hand cream is always in my purse, especially when I fly. I've only forgotten it a couple times, and by the end my hands were screaming for hydration. I ended up running to the L'Occitane shop in the airport as soon as I deplaned before I even collected my baggage.
3. Nooni Water Blending Lip Oil: I'm not devoted to one particular lip balm, but this winter I've kept this lip oil on my desk, always within reach, because I find it works fast, even when my lips are so chapped they feel flakey. It feels like a gloss as you put it on and has very little scent.
---
Brooke Bunce
Social Media Manager
1. Belif The True Cream Moisturizing Bomb: Me and Belif are old buddies at this point; the brand has been my go-to since I first moved to New York three years ago and had to revamp my skin-care routine for brutal winter walks to the subway. Between the hydrating comfrey leaf and its creamy, luscious texture, this stuff is magical, and it works better than anything else to hydrate my parched skin.
2. Hanskin Hyaluron Skin Essence: The last time I sat down for a facial at Silver Mirror, my esthetician took one look at my skin and told me it was in desperate need of hydration (and a nice, long break from the acid exfoliation I was so nuts about). She recommended I double down on the amount of hyaluronic acid treatments I used, which is why this essence is a godsend for my face. On freezing days, I pat as many as five layers of this onto my skin for good measure.
3. Kiehl's Calendula & Aloe Soothing Hydration Mask: Despite my best efforts to fight it, negative temperatures combined with my inability to ever drink eight full glasses of water a day leads to dry, rough patches on my chin, nose, and cheeks. This ultra-soothing mask is a quick fix for the most sensitive areas, since it's packed with cooling ingredients. Bonus: You can slather on as much of this as you want, and leave it on for as little as five minutes to see results *insert flex emoji*.
---
Hannah Baxter
Assistant Editor
1. Youth To The People Serum: I use topical Vitamin C year-round for its skin-brightening effects, but once winter rolls in, I'm always looking for a hyaluronic acid to help retain moisture. This serum from Youth To The People contains both, along with tripeptide-5 to boost collagen production and keep my skin plump and glowy despite sub-zero temps.
2. La Mer Crème de La Mer: Is this cult-favorite face cream crazy-expensive? Yes. Does it keep my skin moisturized to the point of looking like a human slip 'n' slide? Double yes. Take my money, La Mer. I won't fight you any longer.
3. Cocokind Organic Lip Balm: I swear I don't always shell out half a month's rent on beauty products. Case in point, this balm is one of the few on the market that can relieve my devastatingly chapped lips. It only has three ingredients, is 100 percent organic, and better yet, it comes with a $3 price tag.
---
Meg Gegler
Audience Development Coordinator
1. Heritage Store Rose Aura Glow: I'm a huge fan of combining a number of different body lotions (and oils!) to create the best possible moisture for my body. This rose oil from Heritage store is my go-to for post-shower—I love combining it with an everyday lotion like Glossier's Body Hero!
2. Glossier Moisturizing Moon Mask: Speaking of Glossier, this moon mask is my favorite for those cold winter months. Although this product is meant for "masking" purposes, I love to use a little bit as an everyday moisturizer when my skin needs a tad more TLC.
3. Philosophy Snow Angel Hand Cream: You'll never not find me with hand cream from November through March.

---
Noah Lehava
Senior Editor: Health & Wellness
1. Dr. Dennis Gross Alpha Beta Daily Peels: I have dry skin that is infinitely flakier come winter—it doesn't help that I live in a high-rise wind tunnel—so using a gentle acid-soaked wipe to exfoliate is essential. It's the best way to prep my skin for soaking up all the hydrating oils and creams that follow.
2. Drunk Elephant Virgin Marula Luxury Face Oil: IMO, all the hydrating magic happens overnight...and with the help of an antioxidant-packed oil that's free of fragrance and as pure as it comes. Drunk Elephant's is silky, not sticky or wet, and revives my skin like nothing else.
3. Aquaphor Lip Repair: Just like Windex, Aquaphor does it all. It isn't fancy, but it seems to instantly repair my cracked lips—I can't be without it.
---
Monique Kamargo
Photo Producer
1. Peter Thomas Roth Cucumber Gel Mask: If you suffer from extremely dry skin during the cold winter months, like me, you're going to want to add this gel mask to your daily routine. I first tried it last winter when my skin became very flaky, and I now use it regularly to hydrate, no matter the season. The combination of cucumber, papaya, and aloe vera has my skin feeling fresher, softer, and rehydrated.
2. Pond's Hydrating Skin Cream: This Pond's cream is one of the only drugstore moisturizers I actually trust to fully hydrate and moisturize my skin. It's only $6 and perfect to use when transitioning to a heavier moisturizer during the drier winter months, when your skin needs a little extra lovin'.
3. Origins Drink Up Intensive Overnight Mask: Because my skin does tend to get very flaky, a few nights a week I will replace my nightly moisturizer with this overnight mask from Origins. It feels more like a thick moisturizer than a mask, and leaves my skin feeling dewy and hydrated when I wake up the next morning.
---
Jodi Taylor
Associate Editor
1. Omorovicza Midnight Radiance Mask: My skin (and, I'm sure, yours) needs all of the hydration that it can get in the colder months, so twice a week I'll slather this jelly-like mask on my face, either leaving it on for the entire day (when I don't have makeup on), or I'll sleep with it on. My favorite part about it? It goes on clear, so it's also the perfect choice for an in-flight mask.
2. F. Miller Face Oil: Oil is everything to me. No matter the month, I'm applying F. Miller's face oil every single morning pre-makeup (I kid you not, it will have your makeup blending like never before), but in the wintertime I add a little more for extra protection. It absorbs quickly and never leaves me feeling greasy. What more could you want?
3. Palmer's Cocoa Butter Body Lotion: You won't catch me without a bottle of this in my house, well, ever. Never have I had a lotion keep my skin so hydrated all throughout the day, even in -20 degree weather. In my mind, no other body lotion exists.
Photo: Shot on site at 6 Columbus, a Sixty Hotel. On Solveig: Rings, Baker & Black, Azlee; Hair, Angela Soto; Makeup, Andriani.
Want more stories like this?
The 8 Best Winter Moisturizers According to Coveteur Readers
The 25 Best-Selling Drugstore Beauty Products of 2017
8 Beauty Tips We Learned from Cosmopolitan.com's Beauty Director
Part of the series:
WWWRN