WWWRN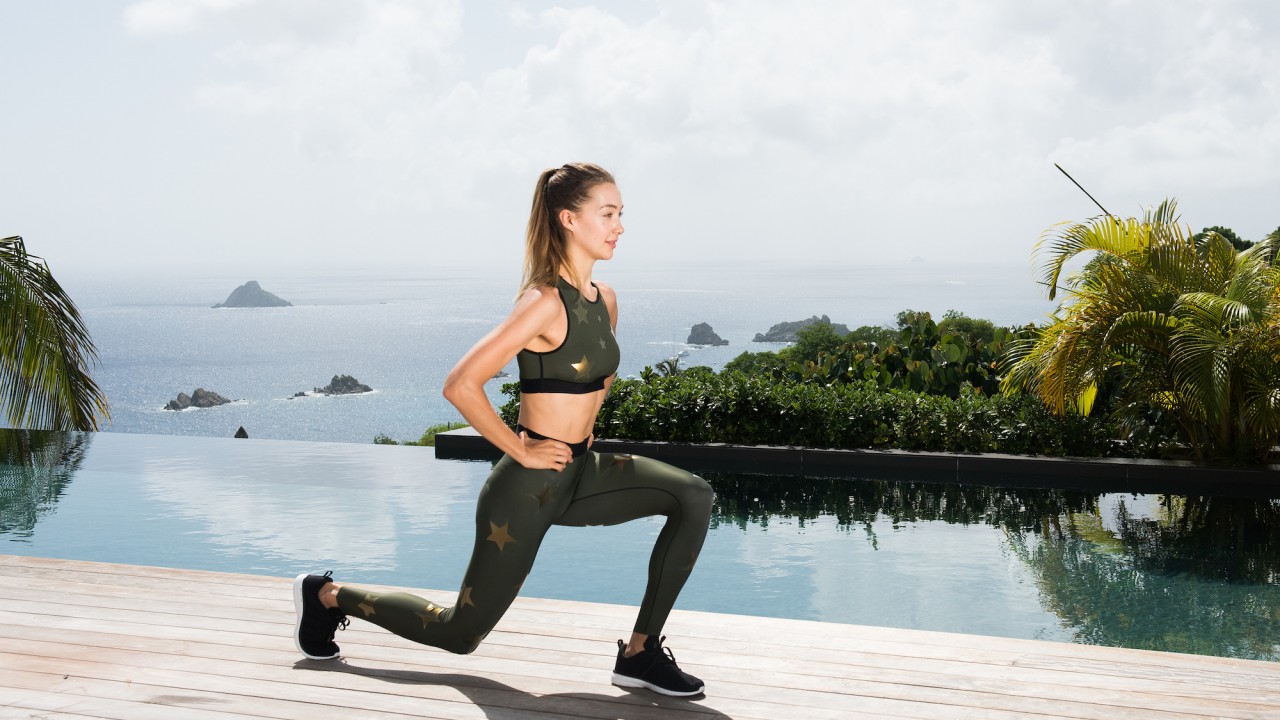 Workout Gear To Buy When You Don't Want To Look Like Everyone Else
A gym wardrobe update couldn't come at a better time.
The annual migration to treadmills and dumbbells commenced the moment the calendar flipped to 2K18 and NYE hangovers and their requisite next-day carb loads faded. It's that time of year when willpower is at an all-time high—whether you're a wellness novice, taking your fitness regimen to the next level, or just keeping the balance—and gyms and studios everywhere are at capacity. And what's a better way to keep that momentum going than with a gym wardrobe refresh to make you feel and look your best? After all, there is scientific evidence indicating that fancy clothes affect your workout psyche. Here are the fitness brands on our radar for 2018.
Olympia
Olympia has an expansive offering for just about any studio class, but the standouts for us are their luxe silk slouchy trousers (which we'll wear out, too!) and highlighter-orange leggings.
Varley
If you're a workout wardrobe minimalist, then Varley is your new go-to. Their simple but stylish items can all be mixed and matched for the perfect put-together gym wardrobe.
 
Carbon38
So chic that you'll forget that Carbon38 is meant to be worn to the gym. Plus, the details are just everything.
 
Perfect Moment
If you thought this was a moment for the '90s, let Perfect Moment's infinitely cool ski-wear make a case for the '70s.
LNDR
London-based activewear brand LNDR is made with the busy woman in mind—aka all of us—so expect to see it on the streets, not just in the gym.
 
P.E. Nation
If their nod to retro sportswear wasn't the most alluring feature, P.E. Nation "squat tests" each and every pair of leggings for ultimate opaqueness. Here's to a wardrobe-malfunction-free 2018!
Mare Di Mari
Cozy cashmere sweaters and culotte sweatpants are just a sampling of Mare Di Mari's pieces you're never going to want to take off.
Part of the series:
WWWRN