WWWRN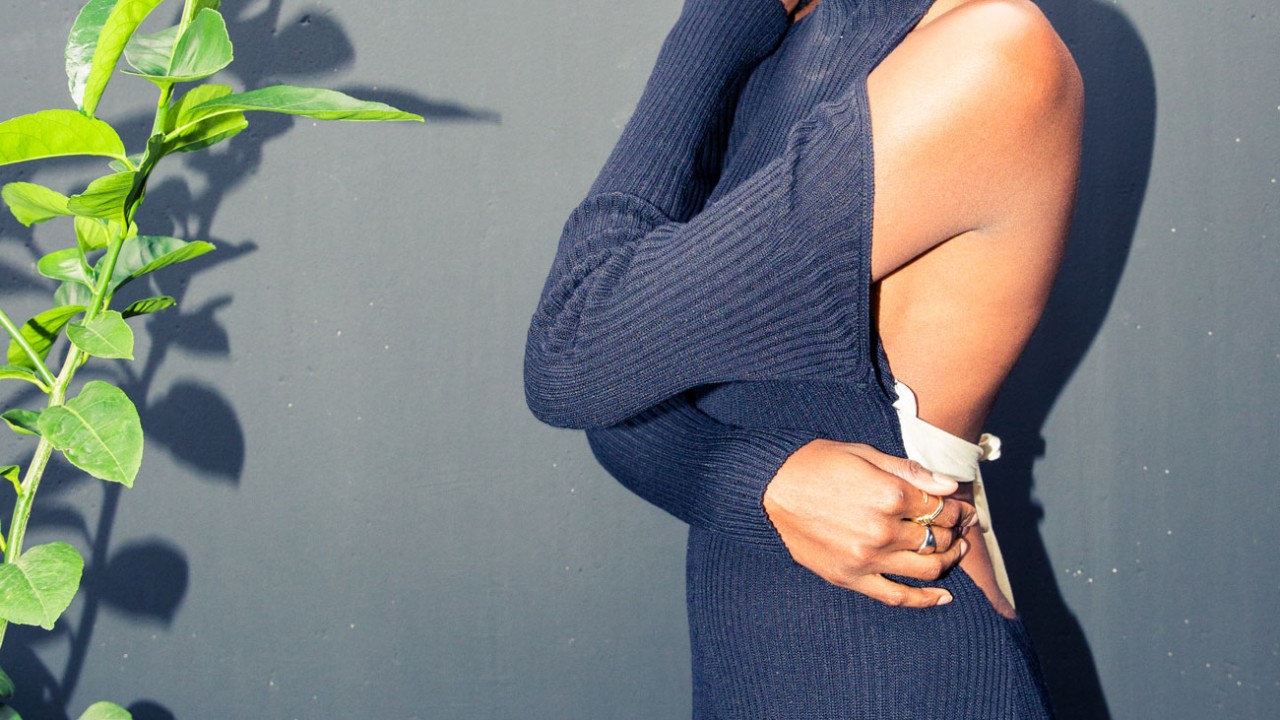 5 Easy Styling Tricks Fashion Girls Are Wearing to Get Through Winter
You've heard it before: Layers, layers annnnd more layers.
If you are from New York, live in New York or know anyone who is in New York currently, there is absolutely no way you don't know what the weather is like over here right now. It's really freaking cold and everyone has decided to take to Instagram in a bout of seasonal fury. Within minutes of scrolling through my feed or watching Instagram stories, I see absolutely everyone complaining about the temperatures. The complaints are often accompanied with screenshots of the weather app, photos of a warm weather vacation or a really sad looking selfie (Literally! With pouts and everything). And all I can think of in response is: We get it! It's COLD! But I'm a little tired of everyone's hate because I honestly really love the colder weather. Okay...so maybe I don't love love love the frigid cold front we are currently experiencing but I do love using it as an excuse to justify my desire to buy even more clothing.
On Christmas Eve I didn't leave my house, so I decided to wear a pale pink suit with a grey t-shirt tied in a knot at my stomach. My grandmother immediately mentioned how cold it was outside and that I should cover up my midriff. I responded by promptly ignoring her (love you Beba!) but also by taking note that she was basically telling me to go buy more clothing. Right? I think we all know the answer to that (no) but I'm not entirely wrong! Layers will be the only way we get through this and now is the perfect time to stock up on the essentials to carry you through the next couple of cold months. The end-of-the-year sales are ironically never ending and I for one am going to revel in the bargains and all the possible layering combinations. If you want to partake as well (highly recommended), here are five styling tricks you can depend on for feeling warm and looking great while you're at it.
---
I wear turtlenecks even when it's warm out because I love them that much. They are just so insanely flattering and more importantly cover up your neck when you finally decide to head outside. I've also been wearing the same black turtleneck for the past four days and it has yet to fail me. I throw on some different accessories, new pants and a oversized sweater for extra warmth and I instantly have a look that not only looks different but also feels as snuggly as my couch.
Don't pick between a pair of pants or a dress
Because you don't have to! There was a period in my life where I only wore dresses followed by one where I only wore pants. And finally at 25 I've found a happy medium and I wear them both—at the same time. I think it's one of the funnest layering looks and it helps get more use out a dress that would otherwise just be a stand alone outfit. Which means I should probably go ahead and buy this Ganni dress I've been dreaming about, right?
Don't put away your summer shoes and never throw away your socks
I have a tumultuous relationship with socks. Mostly because I lose them often. I used to really love the look people would give me when I wore socks of different patterns and lengths to a gym class but now I've come to accept the value in keeping my socks together. It's worth it to have a couple of really solid socks because they'll help keep your favorite summer sandals and mules in commission during the cold. And if you don't trust the whole socks with sandals trend, consider taking out your cropped jeans and pairing them with longer white socks—they look great with your favorite Dr. Marten's on a snowy day.
Never doubt a jacket purchase
Whenever my mom sees my closet, she loves to remind me that I have a lot of jackets. Actually she reminds me that most of them are fluffy ("Why do you love pouffy jackets so much?" is her exact phrasing) but I digress. A jacket is always a great purchase because it's what a majority of people will see you in throughout the day. If you are anything like me the weather doesn't influence what kind of jacket you want. I'll buy a huge shearling jacket in the summer if I find one and a great lightweight jacket in the winter if it's on sale. If you see a jacket you want, just go ahead and get it! If it's on the thinner side you can always layer it with another jacket or get it in a large and wear with five sweaters underneath. 
Matching knitwear sets are like pajamas you can wear outside
The only thing better than knitwear is...double knitwear! Why just wear a sweater on top when you can also wear it with a pair of perfectly plush and cozy pants (or a skirt)? Investing in a matching knit set is a genius idea because it's a great look for when you're in a rush and don't want to think about anything but it's also great for layering with everything else. 
Part of the series:
WWWRN